Plug a team of stellar developers across Tech Stack!
Hire dedicated developers to build your software product flexibly. Get matched with experienced vetted developers, build a squad and move from idea to product in less time.
IR35 Friendly Devs

ISO 27001 Certified

Flexible Engagements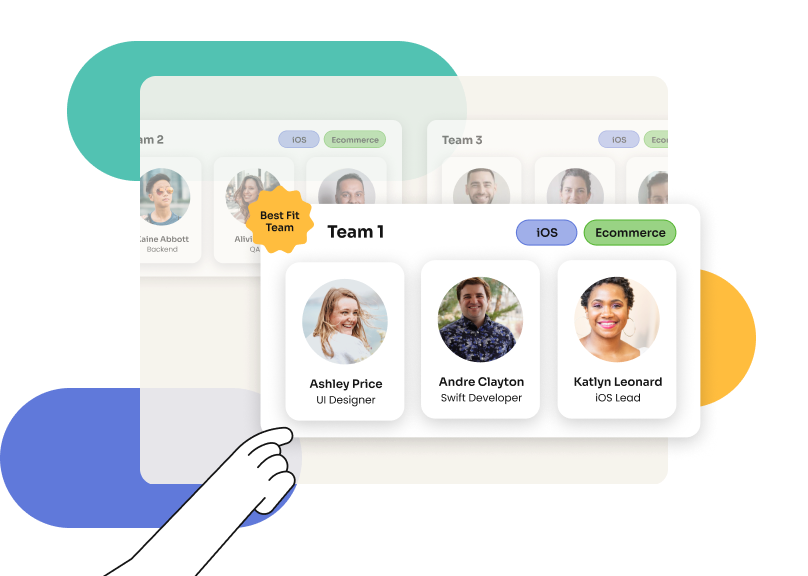 We support companies like


Also featured in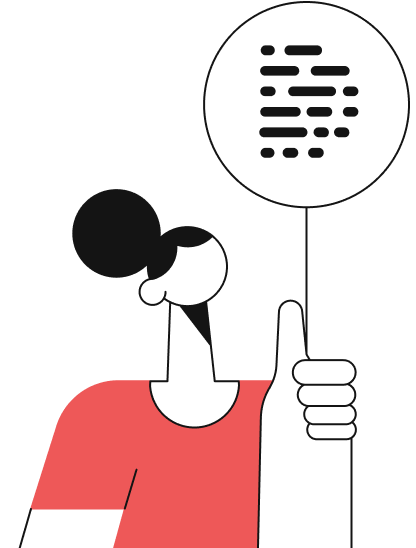 Hire a Development Team from Deazy's Ecosystem
Start building your software with the right team and discover how easy development can be when you work with stellar developers intelligently matched to fit your project.

From project management to design and development, QA testing and continuous improvement, you will get all the skills needed to build your dev squad from our ecosystem.

Remove the hassle of hiring an in-house team and start your build with talented devs in as little as two weeks. Hire flexibly on a 3, 6 or 12 months basis with reduced price on longer commitments
Top Talent
Get matched with top talent in the
industry.
Kickstar Your Projects Fast!
Hire a team of developers within two
weeks! Take away the hassle of searching for talent
Assist You All the Way
At Deazy, we help you hire a team of
developers and so much more.
No need to worry about managing your dev team.
"The quality and flexibility of development teams from Deazy have helped support us across multiple product roadmaps."
"We just told Deazy what we wanted, and they've given us the solution. We tried a few different options, and Deazy was the strongest candidate."
"We saw a 6x increase in our digital product delivery velocity. Working with Deazy allowed us to increase the overall quality of our digital products and made it easier for us to manage all of our systems as our business grew."
"Deazy's speed is something we were really impressed with - being able to spin up a cross-functional team in a matter of days."
"[Deazy] deliver on time and stay within budget. Their quality of work is excellent."
"The quality of the team's performance, what they could deliver for us, and the service that we got from the account team were their outstanding attributes. They became part of our cross-functional team."
Hiring developers from Deazy
Is Easy!
01
Initiate the process by providing your project details.
Fill out our simple on-site briefing flow and chat through your
requirements with a helpful member of the Deazy team.
02
Receive project proposals and estimates via our platform.
Our automated platform matches you with the right talent to work on
your project. You screen potential candidates, form your dev team with
the right skills and view your project estimate, all using the Deazy
platform
03
Project commencement!
After hiring a team of developers, they will start building your software
product without wasting time. All you should do now is sit back and
watch us do what we do best – make development easy.
Find a developer for your project
Engage Vetted Developers for any Project
We have experienced developers in our ecosystem with skills across tech stacks capable of handling projects of any complexity.
Java Developers
Our Java developers have a solid knowledge of Java programming language and can use it to design and develop software.
PHP Developers
PHP developers are devs skilled in developing applications, websites and programs using PHP. They are also responsible for writing the logic that powers the server side and testing the system to ensure it works smoothly.
Python Developers
Our Python devs design, code and deploy software using the python programming language. They also work on testing and debugging software to ensure they work as intended. You can hire a team of Python developers with all the necessary skills to build a software product for your business.
Flutter Developers
Flutter developers use the framework to create web, desktop and cross-platform applications that run on iOS and Android devices. Also, they are fluent in writing code using the Dart programming language.
React Native Developers
Our React Native developers are highly skilled specialists who can create the user interface and APIs and write scalable and reusable JavaScript codes. Form your dream dev team with our expert React Native developers.
Full-stack Developers
Full-stack programmers build web applications using front and back-end technologies. They are skilled in various coding languages, from HTML, CSS and JavaScript to back-end technologies like PHP, Python and Java.
Front-end Developers
Our front-end engineers apply their skills and knowledge of programming languages and frameworks to build responsive websites and applications.
---
Outsourcing your development project to a dedicated team of nearshore developers has many benefits. Here are some advantages of hiring a team of developers with Deazy.
Agility
Hiring a dedicated team of developers for one-time or on-going tasks can reduce how long it takes to get your product to market. Since you are outsourcing your project to a nearshore team with the right skills and experience, you only have to tell them your requirements. No need to waste precious time searching, vetting and onboarding in-house programmers.
Complete Control
Another advantage of hiring a team of developers is that you have complete control of your project. Most businesses shy away from working with remote teams because of the fear that they may not be able to have full control over the project. But when you hire the right team of developers, you are in charge of the team; you set deadlines, working schedules and all other aspects of project delivery.
Vast Talent Pool
Most development projects require the services of more than one developer. To build a complete software product, you will need a project manager, software architect, designer and developers, QA engineer, DevOps engineer, etc. Hiring a team of developers will guarantee that you have all the skills you need to build your software in one place.
Global Outreach
Most tech companies delegate their projects to a team from countries worldwide. This gives them access to an unlimited talent pool, especially in places with skills shortages. Working with a nearshore company allows you to hire a team of developers whenever you need them.
Cost-Effectiveness
Software development costs a lot. From posting job advertisements to screening and onboarding, you must invest your time and resources to hire the right in-house developers. But when you hire a team of developers from a nearshore development company, you spend less on screening and onboarding while the company manages the devs for you.
Full-Cycle Development
One of the main benefits of hiring a team of developers is that they can get your project from the idea stage to a functional product. And after building your software, they will continue to support it throughout its lifecycle. You can set the scope of work for your team, assign them to finish an ongoing project, build your software from scratch, update existing software or provide maintenance.
Deazy makes development easy. From hiring a team of nearshore developers across tech stacks to managing your project and delivering quality, Deazy ensures you get only the best quality product.
Another reason to hire a development team with Deazy is that you get to work with nearshore developers who share the same or similar work culture and language. Our nearshore programmers are commercially aware and build software that meets business needs.
Our vetting process ensures that we work with only the best nearshore developers in the industry and assign technically and culturally fit devs to your project. Managing your project is easy, thanks to our delivery managers, who oversee tasks and ensure the team delivers a product that fulfils all your requirements.
Ready to
power up your
digital delivery?
Find the perfect team to support your project delivery