Engage Experienced, Vetted and Certified Unity Devs from a Nearshore Team
Do you want to hire Unity developers? Looking to outsource your Unity development project? Find experienced devs from a first-rated team to deliver your build.
ISO27001 Certified

IR35 friendly devs

Risk Free Intro Period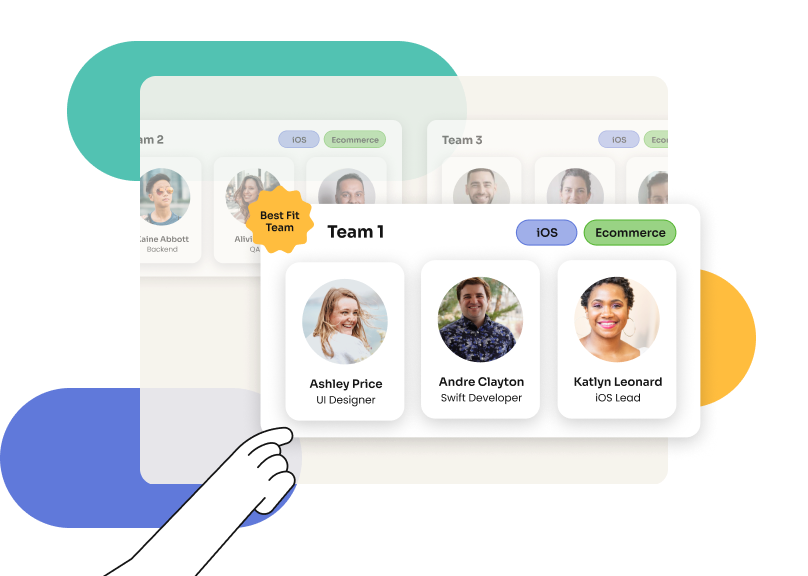 We support companies like


Also featured in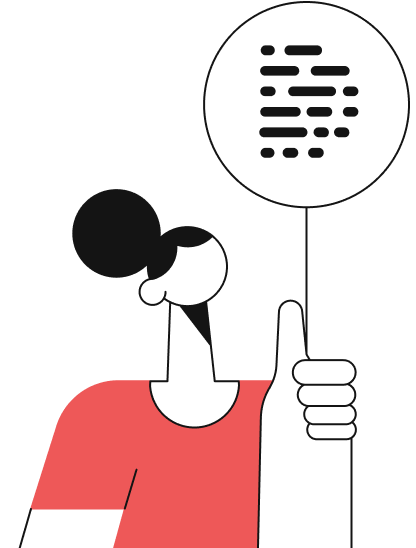 Start Your Game Development Project with the Right Team
Find certified Unity game developers or a development team from the best software outsourcing company and discover how easy it can be to create a product that meets your business needs.

Our in-house team helps you onboard a squad with tech pros vetted for your engagement type and hiring model within two weeks. You can engage our game devs on a 3, 6 or 12 months basis and get discounts for longer contracts.

Hiring devs from Deazy means you never have to worry about capacity or capability again.
Easy and Speedy Hiring
Need to hire a Unity developer in two weeks? Yes, it is possible with Deazy!

There's no guessing, as our AI-powered platform matches you with the right pros for your project.
Best of Breed Developers
At Deazy, we only work with competent game developers.

That is why our dedicated UK team rigorously screens, vets and onboards each dev before submitting project briefs. This ensures that you get top-quality talents in your team.
Deazily Manage Your Project
We help you hire game developers and more.

Our team also oversees each project to ensure that the software product meets your business requirements. No need to worry; we help you from ideation to the final product.
"The quality and flexibility of development teams from Deazy have helped support us across multiple product roadmaps."
"We just told Deazy what we wanted, and they've given us the solution. We tried a few different options, and Deazy was the strongest candidate."
"We saw a 6x increase in our digital product delivery velocity. Working with Deazy allowed us to increase the overall quality of our digital products and made it easier for us to manage all of our systems as our business grew."
"Deazy's speed is something we were really impressed with - being able to spin up a cross-functional team in a matter of days."
"[Deazy] deliver on time and stay within budget. Their quality of work is excellent."
"The quality of the team's performance, what they could deliver for us, and the service that we got from the account team were their outstanding attributes. They became part of our cross-functional team."
Deazy Makes Hiring Unity Game Developers
as Easy as 1, 2 and 3
01
Share your project brief with us.
You can use our platform to convey your project requirements to someone from our team who will help you all the way.
02
Receive estimates and proposals.
Using our automated platform, you can view the project estimates, select different Unity developers and hire the right expert for the task.
03
Kick off the project!
When you are satisfied you have all the experts on your team, we commence development. Now you relax and watch how we make game development easy.
Find a developer for your project
What Is Unity?
Unity is a powerful cross-platform game development engine used to create 2D and 3D video games, interactive simulations and other digital experiences for various platforms.
Features of Unity
3D and 2D graphics support: It provides tools and APIs for both 3D and 2D graphics, allowing the project's art styles to be flexible. This includes sprite sheet cutting for 2D graphics and options to create custom materials, build shaders, customise lighting and generate 3D terrain for 3D graphics.
Easy-to-understand architecture: Unity game projects are composed of scenes containing various game objects. It enables parent-child relationships between objects in the hierarchy for efficient game object management. Also, it features the Inspector tool for quick access to object properties.
Unity scripting API: Its powerful scripting API allows adjustment of UI elements, such as position, rotation, materials and audio playback, through code.
Cross-platform build support: The engine minimises the need for project tweaks for different platforms and supports exporting games for Android, iOS, Windows, MacOS, Linux, PS4 and Xbox One.
Large asset store: Its asset store provides a large variety of paid and free assets, including graphical assets, game genre templates, audio, particle effects and more. The asset store features community-made assets and allows easy addition of assets to projects via the package manager.
---
This professional designs and develops video games, simulations and interactive experiences using the game engine.
Responsibilities of a Unity Developer
Develop game functionality based on the provided design requirements.
Transform design specifications into a fully functional game.
Implement features in a rapid and flexible development environment.
Collaborate with team members to establish an efficient pipeline and integrate media assets.
Create, construct and maintain efficient, reusable and dependable code.
Ensure applications achieve optimal performance, quality and responsiveness.
Identify and resolve bottlenecks and bugs by devising effective solutions.
Commit code changes to remote repositories such as Git for version control and collaboration.
Unity Developers' Skills
Excellent knowledge of Unity game engine: A strong understanding of the game engine and its various components, including familiarity with scripting, textures, animation, GUI styles and user session management.
C# programming skills: Since it primarily uses C# for scripting, the developer should be able to write scripts to implement game logic, interactions and system functionalities.
Game physics and particle systems: Understanding game physics and the ability to implement realistic interactions within the game environment is essential. Knowledge of particle systems to create special effects like explosions or particle-based visuals is also beneficial.
Mobile and console game development: Experience in developing games for mobile platforms (such as iOS and Android) and console platforms (such as PlayStation, Xbox or Nintendo Switch) is highly desirable.
3D/2D development: Since it supports both 3D and 2D game development, you should hire devs with proficiency in both domains. Understanding concepts like camera perspectives, lighting and rendering techniques is important for 3D development, while knowledge of sprite handling and 2D physics is necessary for 2D development.
Clean and maintainable code: Writing clean, readable and easily maintainable code to improve efficiency, debugging and code maintenance.
Automated testing and unit tests: The developer should be able to implement automated test platforms and write unit tests to help identify bugs and ensure code quality throughout the development process.
Outsourcing your game project to a software company is the best option because you can find expert devs capable of building a game that meets your needs. Unity game developers can leverage their expertise to create, optimise and debug games that work seamlessly across multiple platforms, maximising your reach and potential audience.
Since Unity provides a range of built-in tools, assets and plugins that can accelerate the game development process, developers can leverage these resources effectively, saving time and effort during development. They can also implement features like physics, animation, audio and visual effects, enhancing the overall gameplay experience. Also, they can optimise the game's performance and scalability, ensuring smooth play on different devices.
The devs can easily fit into a squad since game development involves working with a team of artists, designers, QA, developers and sound technicians. Aside from that, Unity developers stay updated with the latest versions and can leverage new features to improve your game. Also, they can provide ongoing support and maintenance after launch.
At Deazy, we collaborate with top-tier development teams across the globe, offering diverse technological capabilities. Our expertise spans numerous technologies and frameworks, including back-end, web, CMS, e-commerce, mobile and cross-platform.
Unlike many development agencies and freelance platforms, we understand that development isn't a "one size fits all" situation. We ensure all our associates are thoroughly vetted for exceptional coding abilities, efficient management methodologies, superior communication and compatible culture.
Business owners can anticipate clear communication about everything, from solutions to escalations, through a single point of contact. This guarantees a consistent Deazy experience across all our development teams, with our UK-based oversight team actively supervising your project to ensure successful delivery. Some of our key features include:
Flexibility: Turn devs on and off as your project requires.
Security guaranteed: Our developers are ISO 27001 certified, so rest assured that we take the security of your data seriously.
Cost-effective development: You hire nearshore developers from a nearby country to build your software. Cost-effectively tap into international talents.
Project management: Our delivery manager helps you manage your project and ensure everything goes as planned.
Competence: Our team has decades of experience in delivery across consultancies, outsourcing firms, agencies, tech businesses and much more
Fast hire: You don't have to wait months to start development. The size of our ecosystem means you can hire any talent you want within two weeks.
Ready to start your game development project? Book a call!
FAQs
---
The cost of hiring Unity game developers ranges from $20 to $100 per hour, depending on the location, experience and project complexity.
You can hire devs from freelance sites, job boards or social networking sites. To hire the best pros to build your game, you can easily share your project requirements with Deazy, and we will help you build the ideal team.
They are skilled programmers that design and develop high-quality 2D and 3D games for smartphones, desktops and consoles using the Unity software.
Ready to
power up your
digital delivery?
Find the perfect team to support your project delivery