Plug First-Rate Web3 Devs into Your Squad, Flexibly!
Experience the ease of developing software with certified Web3 programmers when you hire from a first-rate team. Engage devs 10x faster and get discounts for longer commitments with Deazy!
ISO27001 Certified

IR35 friendly devs

Risk Free Intro Period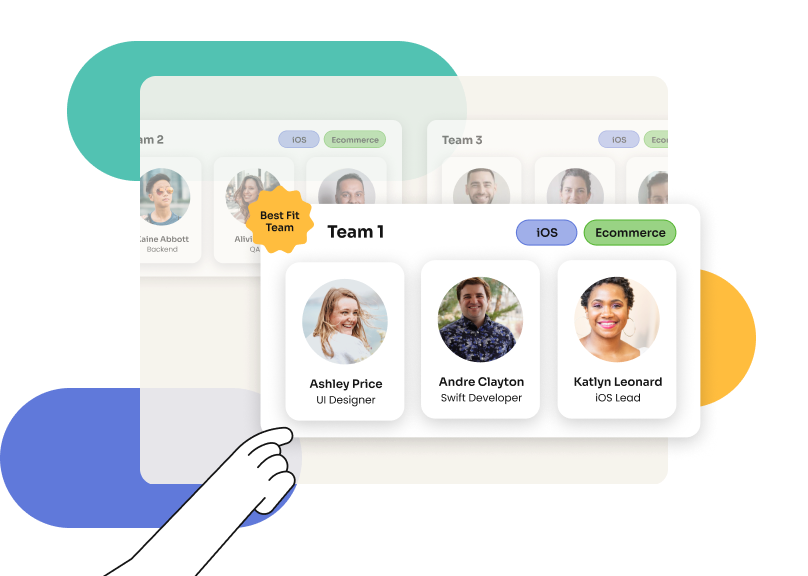 We support companies like


Also featured in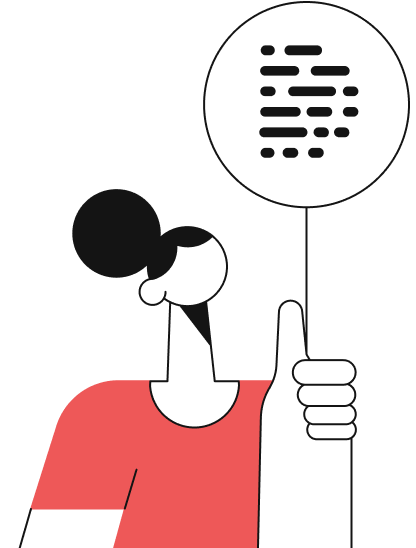 Deliver Your Digital Roadmap with an Expert Web3 Dev Team
At Deazy, we simplify software development by providing industry experts and flexible engagement models.

You can build a dev squad with all the tech experts you need within two weeks and enjoy the benefits of hiring from a team with a large ecosystem of over 5,000 devs.

Hire Web3 devs from Deazy on a 3, 6 or 12 months basis and enjoy discounts for longer commitments.
Super Fast Hiring
Find Web3 developers for your project in two weeks. No stress!
Best of Kind Web3 Devs
Top-grade programmers mean quality software!
We Manage Your Project
Deazy provides more than just experienced developers.
"The quality and flexibility of development teams from Deazy have helped support us across multiple product roadmaps."
"We just told Deazy what we wanted, and they've given us the solution. We tried a few different options, and Deazy was the strongest candidate."
"We saw a 6x increase in our digital product delivery velocity. Working with Deazy allowed us to increase the overall quality of our digital products and made it easier for us to manage all of our systems as our business grew."
"Deazy's speed is something we were really impressed with - being able to spin up a cross-functional team in a matter of days."
"[Deazy] deliver on time and stay within budget. Their quality of work is excellent."
"The quality of the team's performance, what they could deliver for us, and the service that we got from the account team were their outstanding attributes. They became part of our cross-functional team."
Hiring Deazy's Web3 Developers
Is Easy!
01
Brief our team on your project.
Start by filling out our on-site briefing flow and chat with a member of our team who will assist you all the way.
02
Estimates and proposals.
Using our automated platform, you can view your project estimates and screen devs until you have the right talents for the tasks.
03
We kick off your project!
Hire a Web3 dev or a team faster with Deazy. We start development while you sit and watch how we do what we love best – making development easy!
Find a developer for your project
What Is Web3?
Web3 is the next phase of the internet, often described as a series of open-source and interconnected decentralised applications powered by blockchain computing architecture. It aims to transition from corporate-owned networks to user-controlled ones while maintaining the functionalities people love today.
Key Features
Decentralisation: Unlike the current internet (Web2), which relies on centralised servers and services, Web3 is decentralised and peer-to-peer. This means no central authority controls the network, and there's no single point of failure.
Blockchain and smart contracts: It utilises blockchain technology and smart contracts. Blockchain ensures decentralisation and transparency, while smart contracts automate transactions when certain conditions are met.
Advanced AI algorithms: AI, machine learning and natural language processing play a crucial role in Web3 by enabling immersive user experiences.
Metaverse and VR support: It makes it easier to create and use virtual worlds and supports three-dimensional virtual reality spaces to merge VR, AR and extended reality (XR) technology.
Tokenisation and cryptocurrency: It introduces the concept of tokenisation, where digital assets can be represented as tokens on the blockchain. This includes cryptocurrencies, which can be used for transactions within the ecosystem.
---
A Web3 developer is an expert who specialises in developing decentralised applications (dApps) using blockchain technology.
Web3 Devs' Responsibilities
Some common responsibilities include:
Core development: They are responsible for designing, architecting and ensuring the security of blockchain systems. This includes designing and developing blockchain networks from the foundation, tailoring security patterns and consensus protocols for the application network, designing network architecture and operational nodes, and monitoring the entire network.
Security: Given the open nature of Web3, developers need to be security-minded, ensuring that the applications they build are secure and resistant to potential attacks.
Web and mobile app development: They leverage the architecture provided by core developers to design and deploy decentralised applications (dApps). This includes both front-end and back-end development.
Back-end development involves designing and deploying smart contracts and working with distributed databases.
Front-end development involves ensuring a seamless interaction with smart contracts and establishing suitable mechanisms for user authentication and wallet connections.
Programming languages

: The developers should be proficient in popular coding languages such as Rust, Java and JavaScript. They should also be familiar with Solidity, which was specifically designed for writing smart contracts on Ethereum.
Blockchain knowledge: It is crucial to understand blockchain technology, its principles and its applications. This includes knowledge of different blockchain platforms, smart contracts and decentralised technologies.
Front and back-end technologies: They should be able to create the user interface of dApps using HTML, CSS and JavaScript and work on the logic and database interactions.
Knowledge of decentralisation: A strong grasp of the principles of decentralisation, including peer-to-peer networks, distributed storage and data privacy, is essential.
Cryptography: This is important for ensuring data security and privacy in a decentralised environment.
Non-technical skills: Apart from technical skills, Web3 developers also need strong communication skills, the ability to work in a team, and creativity to adapt to the constantly changing landscape.
Hiring Web3 developers is crucial for businesses looking to leverage the transformative potential of the open web. They are skilled in creating decentralised applications (dApps) that operate on blockchain technology, offering enhanced security, transparency and user control over data. Businesses can stay ahead of the curve, innovating and adapting to the rapidly evolving digital landscape.
Moreover, the devs bring a unique set of skills that are essential for navigating the complexities of the decentralised web. They understand the intricacies of blockchain protocols, smart contracts, and storage systems and can ensure interoperability between different platforms and integrate Web3 applications with existing technology stacks. This expertise is invaluable in building robust, efficient and user-friendly dApps to drive business growth and customer satisfaction.
At Deazy, we pride ourselves on our global collaborations with elite developers, each bringing diverse technological skills. Our proficiency extends across a broad spectrum of technologies and frameworks, encompassing back-end, web, CMS, e-commerce, mobile and cross-platform capabilities.
We stand apart from many development agencies and freelance platforms because we know that there is no one-size-fits-all approach to software development. That is why we meticulously vet all our programmers, ensuring they possess exceptional coding skills, effective management strategies, excellent communication abilities and a culture that aligns with your business.
As a business owner, you can expect transparent communication on all aspects, from proposed solutions to potential issues, via a single point of contact. This approach ensures a uniform Deazy experience across all our development teams, with our UK-based supervisory team actively overseeing your project to guarantee successful execution. Here are some reasons we stand out:
Flexibility: Turn devs on and off as per your project's needs.
Security: Our developers are ISO 27001 certified, ensuring the utmost data security.
Cost-effective development: Hire nearshore developers from neighbouring countries and enjoy cost-effective access to international talent.
Project management: Our delivery manager will oversee your project to ensure everything proceeds as planned.
Competence: Our team boasts decades of experience across various sectors, including consultancies, outsourcing firms, agencies and tech businesses.
Fast hiring: With our extensive ecosystem, you can hire any talent within two weeks.
Are you ready to kickstart your Web3 development project? Schedule a call with us today!
FAQs
---
Deazy is an excellent platform for hiring skilled developers. We offer a global network of vetted professionals experienced in blockchain technology, smart contracts and decentralised applications.
At Deazy, hiring devs is a streamlined process. We connect you with vetted, skilled developers experienced in blockchain and decentralised technologies, ensuring a successful project within your timeline and budget.
We offer competitive pricing for hiring programmers tailored to your specific project needs. For detailed cost information, please contact us at Deazy to discuss your project requirements.
Ready to
power up your
digital delivery?
Find the perfect team to support your project delivery