Engage Dedicated WooCommerce Experts on a Flexible Basis
Plug specialist WooCommerce devs vetted for your project requirements and engagement type into your team. Start delivering your digital roadmap with the right team within two weeks!
ISO27001 Certified

IR35 friendly devs

Risk Free Intro Period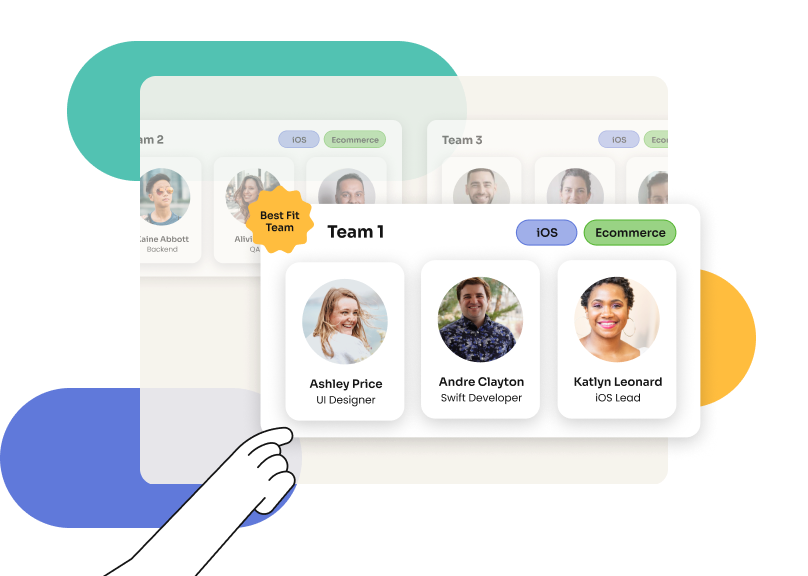 We support companies like


Also featured in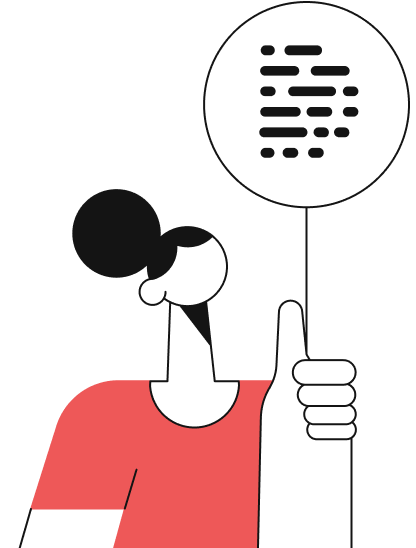 Hire Certified WooCommerce Developers from Deazy
Find expert devs or build a squad with all the skills you need, all using our large ecosystem of over 5,000 pre-screened professionals.
With Deazy, you never have to worry about capacity or capability again because we provide access to all the tech pros you need within two weeks.
You can hire our WooCommerce developers on a 3, 6 or 12 months basis and get discounts for longer contracts.
Quick, Efficient Recruitment
Onboard and collaborate with new WooCommerce experts in the shortest time possible.
High-Caliber Devs
We guarantee that all WooCommerce specialists within our network are the cream of the crop.
Guaranteeing the Perfect Match at Every Phase
We provide more than just WooCommerce devs.
"The quality and flexibility of development teams from Deazy have helped support us across multiple product roadmaps."
"We just told Deazy what we wanted, and they've given us the solution. We tried a few different options, and Deazy was the strongest candidate."
"We saw a 6x increase in our digital product delivery velocity. Working with Deazy allowed us to increase the overall quality of our digital products and made it easier for us to manage all of our systems as our business grew."
"Deazy's speed is something we were really impressed with - being able to spin up a cross-functional team in a matter of days."
"[Deazy] deliver on time and stay within budget. Their quality of work is excellent."
"The quality of the team's performance, what they could deliver for us, and the service that we got from the account team were their outstanding attributes. They became part of our cross-functional team."
Hire WooCommerce Developers with Deazy:
A Simple Three-Step Process!
01
Provide us with your project details.
Complete our straightforward on-site briefing process and discuss your needs with a member of our team.
02
Receive estimates and proposals through our platform.
Review your project's estimate, evaluate potential candidates and discover the best talent using our AI-powered platform.
03
Initiate your project!
Engage a developer or an entire team for your project in as little as two weeks. All that's left for you to do is sit back, unwind and observe Deazy excel at what we do best – simplifying development!
Find a developer for your project
What Is WooCommerce?
WooCommerce is a customisable, open-source e-commerce platform built on WordPress that enables businesses to create online stores with flexibility and control over products, payments and shipping.
Features of WooCommerce
Product management: Allows users to sell physical, digital and affiliate products. Also, it supports product variations and complex configurations.
Shopping cart and checkout: It provides a secure checkout process with over 100 payment gateways and supports automatic taxes, shipping rates and customer accounts.
Store management: WooCommerce includes inventory and order management, customer profiles and detailed reporting.
SEO and marketing: It can be integrated with WordPress to access the built-in blogging platform for content marketing and SEO optimisation. Also, it works with coupons, product reviews and email marketing plugins.
Shipping options: It has a variety of shipping options and rates, including free shipping, flat-rate shipping and real-time calculations.
Mobile-friendly design: WooCommerce has a mobile responsive design to ensure your online store looks great on all devices.
Uses of WooCommerce
Due to its scalability, it is primarily used to create and manage e-commerce stores by businesses of all sizes, from small startups to large corporations. Also, it is a popular choice for selling different products, from physical goods to digital downloads, subscriptions and even appointments.
WooCommerce can also be used for affiliate marketing, allowing businesses to earn revenue by promoting products from other companies. Its extensive customisation options make it suitable for creating unique, branded e-commerce experiences.
---
This professional specialises in building, customising and maintaining e-commerce websites on WordPress using the WooCommerce plugin.
WooCommerce Developers' Responsibilities
These experts are responsible for various tasks related to developing, maintaining and enhancing websites. They design and implement new features and functionality on sites by creating and customising plugins, themes and widgets to meet specific business needs.
Aside from that, the devs manage all technical aspects of the WooCommerce system, which involves integrating different payment gateways, setting up and configuring shipping options, and troubleshooting and resolving issues that arise during the development process.
Furthermore, they collaborate with the design team to ensure the website's layout is visually appealing and user-friendly and work closely with the marketing team to implement SEO strategies to improve visibility on search engines.
Lastly, WooCommerce developers are responsible for maintaining the website's security, ensuring that all transactions and customer data are secure. They also keep up-to-date with industry trends and technologies to ensure the website remains competitive.
WordPress and WooCommerce: Proficiency in WordPress and WooCommerce is essential, along with a solid understanding of the architecture, APIs and best practices.
PHP and MySQL: Since WordPress and WooCommerce are built with PHP and use MySQL for data storage, the expert must have strong skills in these technologies.
HTML, CSS and JavaScript: These are the building blocks of web development and are necessary for customising the appearance and behaviour of the website.
E-commerce principles: Understanding e-commerce principles like shopping cart management, payment gateway integration and shipping setup.
SEO and marketing: The developer should be able to optimise the store to increase visibility and organic traffic.
Security practices: Understanding web security practices and e-commerce regulations is important for keeping the website and customer data safe.
Communication and problem-solving: Good communication skills are important for comprehending client needs, providing support and working effectively with a team. Also, the dev must be able to troubleshoot technical issues and find effective solutions.
Hiring WooCommerce experts brings a wealth of expertise to your project. These professionals deeply understand the platform and its capabilities, allowing them to build a robust, feature-rich online store tailored to your business needs.
Their proficiency in WordPress, PHP, HTML, CSS and JavaScript, coupled with their knowledge of e-commerce principles, SEO and marketing strategies, ensures that your website is functional and optimised for search engines and customer engagement.
Cost efficiency is another significant benefit of hiring WooCommerce developers. Rather than investing in in-house staff training or struggling to do it yourself, outsourcing can often be more cost-effective. The devs can provide a professional service at a fraction of the cost, saving you time and money.
Furthermore, they can accelerate the development process and provide ongoing website maintenance. Their familiarity with the platform allows them to work quickly and efficiently, reducing the time to launch. After launch, they can provide valuable support for website updates, performance optimisation, troubleshooting and security management.
At Deazy, we take immense pride in our ecosystem of top-tier developers, each contributing a unique blend of technical expertise. Our proficiency spans a wide range of technologies and frameworks, covering back-end, web, CMS, e-commerce, mobile and cross-platform development.
We distinguish ourselves from numerous development agencies by recognising that software development is not a one-size-fits-all process. Therefore, we rigorously screen our devs to ensure they have outstanding coding abilities, effective management techniques, superior communication skills and a culture that resonates with your business.
As a business owner, you can anticipate clear communication on all fronts, from suggested solutions to potential challenges, through a single point of contact. This method guarantees a consistent Deazy experience across all our development teams, with our UK-based management team actively monitoring your project to ensure successful completion. Here are some reasons we stand out:
Flexibility: Activate or deactivate developers according to your project requirements.
Security: Our developers are ISO 27001 certified, providing the highest level of data security.
Cost-effective development: Engage nearshore developers from nearby countries for affordable access to global talent.
Project management: Our delivery manager will supervise your project to ensure everything goes as planned.
Expertise: Our team has decades of experience across various industries, including consultancies, outsourcing companies, agencies and tech firms.
Quick hiring: Thanks to our vast network, you can hire any talent within two weeks.
Are you prepared to launch your WooCommerce site? Arrange a call with us today!
FAQs
---
The cost of a WooCommerce developer can vary greatly depending on the complexity of the project and the developer's experience. A dev can charge between $10 and $100 per hour.
Yes, WooCommerce is a robust and flexible e-commerce platform. It's particularly beneficial for medium to large businesses due to its customisation capabilities, extensive features and integration with WordPress.
Ready to
power up your
digital delivery?
Find the perfect team to support your project delivery