Plug Experienced App Developers into Your Team Flexibly!
Outsource specialist app developers from a vetted, high-performance nearshore team to flexibly build your app. Hire certified app developers with skills across tech stacks in as little as two weeks!
ISO27001 Certified

Vetted Teams

Risk Free Intro Period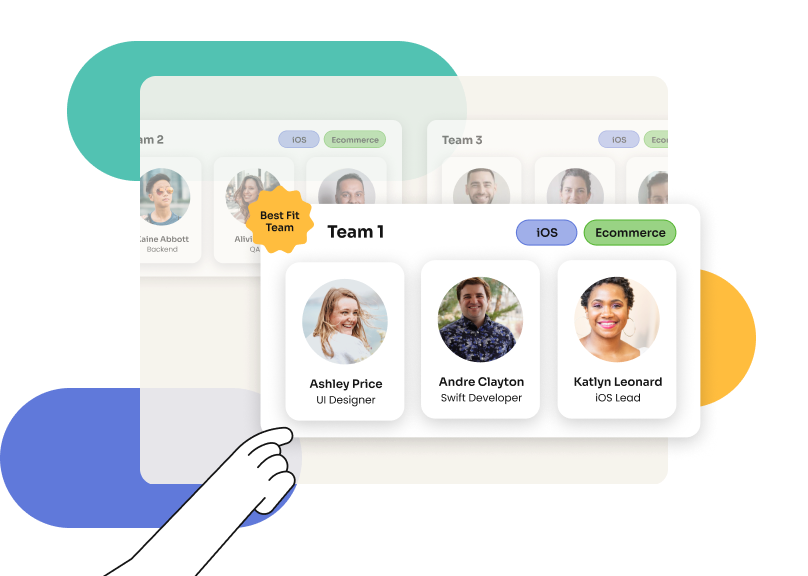 We support companies like


Also featured in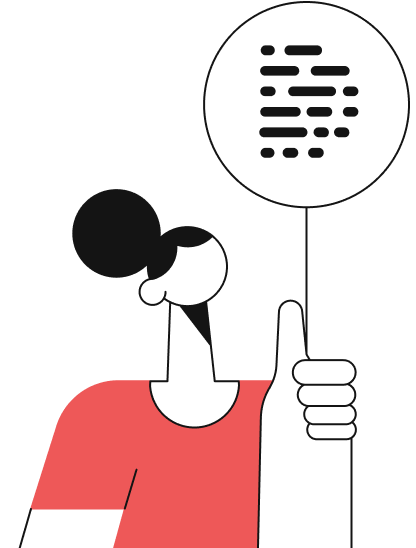 Reduce Time to Market with Vetted App Developers
Build a high-performance app development team from a pool of world-class talents and start delivering your app within two weeks. At Deazy, we help you hire the best app developers the easy way.
From taking your project brief to project estimation and intelligently matching devs vetted for your project and engagement types, outsourcing app developers from Deazy means faster and higher-quality development.
You can outsource our app developers flexibly on a 3, 6 or 12 months basis and get discounts on longer commitments.
Fast Hiring
Outsource app developers the easy
way and find expert talents to build
your iOS, Android or Windows applications
High Performance Devs
Our ecosystem gives you access to
first-rate, pre-vetted developers with
skills across technology stacks.
High Quality Development
At Deazy, we don't just outsource app
developers; we help you manage your
project and ensure higher-quality software.
"The quality and flexibility of development teams from Deazy have helped support us across multiple product roadmaps."
"We just told Deazy what we wanted, and they've given us the solution. We tried a few different options, and Deazy was the strongest candidate."
"We saw a 6x increase in our digital product delivery velocity. Working with Deazy allowed us to increase the overall quality of our digital products and made it easier for us to manage all of our systems as our business grew."
"Deazy's speed is something we were really impressed with - being able to spin up a cross-functional team in a matter of days."
"[Deazy] deliver on time and stay within budget. Their quality of work is excellent."
"The quality of the team's performance, what they could deliver for us, and the service that we got from the account team were their outstanding attributes. They became part of our cross-functional team."
Hiring developers from Deazy
Is Easy!
01
Initiate the process by providing your project details.
Get started outsourcing app developers by filling out our simple on-site
briefing flow and sending your requirements to our team.
02
Receive project proposals and estimates via our platform.
View your project estimate, screen potential candidates and find the
perfect dev talent via Deazy's automated platform.
03
Project commencement!
Outsource an app developer or a dev team without the hurdles of hiring
in-house programmers and start building software in two weeks.
Find a developer for your project
What Is an App Developer?
An app developer is a professional who writes code to build software applications for phones and other mobile devices. After developing the app, the programmer is also responsible for testing and updating it whenever necessary.

There are different types of app developers; they are:

Android app developers. These software programmers develop applications that are used on the Android operating system.

iOS developers. iOS programmers create mobile applications for Apple devices using coding languages like Swift and Objective-C.

Windows app developers.

These programmers create, design and update software that runs on Windows platforms.
---
Collaborate with other IT professionals to write the requirements for new applications.
Design creative app prototypes according to the requirements.
Write high-quality code to build the application within deadlines.
Understand the client's business requirements and convert them to app requirements.
Test the code and ensure it works properly before deployment.
Troubleshoot and debug the app and fix errors.
Maintain and update existing applications to ensure smooth performance.
Write technical documents and handbooks.
There are several reasons you should outsource app developers from Deazy instead of going through the laborious process of hiring in-house programmers.
Here are a few:
Dedicated resources for your project
Outsourcing app developers allows you to hire a dedicated team to tackle your development project. If you don't have an in-house team, outsourcing app development lets you get all the skills you need to build a functional mobile application for your business on time and within budget.
Save time
Hiring in-house app developers can take weeks or months. From finding the programmer to hiring the QA specialist, DevOps engineer, UI/UX designer and project manager, the task will distract you from focusing on your business.
But when you outsource app devs from a nearshore team with all the skills you need, you can easily build your team, and they will start working for you in two weeks.
Latest technologies
App development companies pride themselves on working with the best programmers and using the latest technologies to build their clients' mobile applications.
Even if you have a development team, they might have expertise that suits your everyday business needs. Still, a specialist development team from an outsourcing company will ensure you benefit from up-to-date technology.
So, when you outsource app development, only the most relevant, efficient and budget-friendly solutions will be used to build your application.
Saving money
Most businesses outsource their app development project to cut-cost. One way to build a budget-friendly yet higher-quality mobile application is by outsourcing your project to a nearshore or offshore team.
You can source experienced app developers in Eastern Europe, Asia or Latin America because they charge significantly lower hourly rates than in high-income countries where developers charge more.
Best practices
An experienced app development outsourcing company like Deazy follows the agile methodology when building apps to ensure the product is delivered on time, within spec and budget.
When you outsource app development, you will benefit from hiring a team that follows best practices, as superior quality development is guaranteed.
Safe and secure
Outsourcing app development is the perfect way to build mobile applications that conform to industry compliance regulations.
An established development company applies robust strategies to develop secure applications, ensuring the design and code conform to security regulations.
Finding a reliable mobile app development partner is an uphill task if you want a budget-friendly app development company that applies best practices and uses the latest technologies when building your application.
Consider Time Zone Differences
If outsourcing for the first time, you may not know that the distance between you and the app developers matters.
If you are geographically close to the developers, you can easily communicate and collaborate with them because you are in similar time zones.
But if you are far from the programmers, the distance will translate into time differences that can affect the pace of the development if you want to collaborate with the team.
For example, a company that hires a development team half the world away will struggle to keep up with developers eight or nine hours ahead.
That is why you should always hire from a nearshore app development team unless you want to outsource the whole project to the developers. Luckily, Deazy provides access to app developers from a nearshore team.
Consider Technical and Soft Skills
There is no gainsaying that technical and soft skills matter if a team will successfully build a mobile application. You can hire Android, iOS or Windows app developers depending on your project requirements.
Always ensure the outsourcing company has programmers with the right skills and experience for your project. And you should confirm those skills by giving them a task. Their performance will determine if you will go ahead and outsource your project to them.
Aside from tech skills, soft skills also matter. Outsource app development to a team that shares the same work and communication culture as your internal team. This will make it easy to integrate the external team with your in-house team if they are to collaborate on a project.
Also, if the team has the right communication culture, it will affect how they handle feedback and resolve issues.
Check Portfolio and Reviews
The app development company must understand your business niche and must have built something similar to what you want if you want a mobile app that works for your firm.
The best way to confirm that is by checking the portfolio of the dev team. You should confirm the technology the team has used in the past and whether the apps function as intended by adding value to the business.
Aside from the portfolio, you should also check reviews, which can help you determine if you can work with the company.
Hiring app developers from our ecosystem comes with lots of benefits. We simplify mobile app development and provide ISO 27001-certified devs intelligently matched for your project and a flexible hiring model that makes you scale your team whenever possible.
To ensure you work with the right programmers, we screen our developers to ensure they have the technical and soft skills to build a mobile app for your business. And we don't just outsource app developers.
We assign a delivery manager to oversee your project, organise backlog, handle requests and escalate issues if needed.
Ready to build your mobile app? Feel free to book a call with us today!
FAQs
---
Our core Deazy team work hybrid, connected to 3 hubs across the UK, in our Bristol HQ, London and Exeter offices. Our global development teams are based across 24 countries, the majority in nearshore European countries.
Our core Deazy team work hybrid, connected to 3 hubs across the UK, in our Bristol HQ, London and Exeter offices. Our global development teams are based across 24 countries, the majority in nearshore European countries.
Our core Deazy team work hybrid, connected to 3 hubs across the UK, in our Bristol HQ, London and Exeter offices. Our global development teams are based across 24 countries, the majority in nearshore European countries.
Ready to
power up your
digital delivery?
Find the perfect team to support your project delivery