Outsource Django development services to the best nearshore team!
Hire intelligently matched Django developers to build your web application when and how you need them. At Deazy, we make it easy for you to plug vetted, specialist Django programmers into your team flexibly!
ISO27001 Certified

IR35 Friendly Devs

Risk Free Intro Period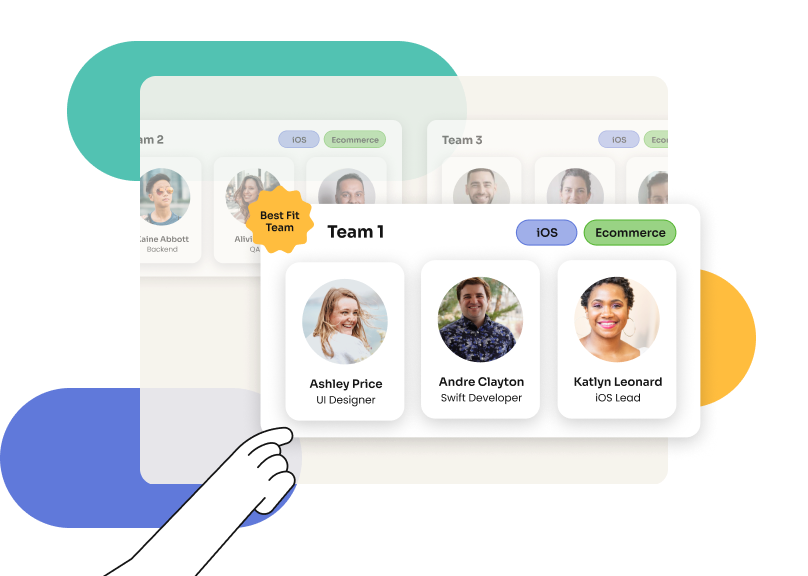 We support companies like


Also featured in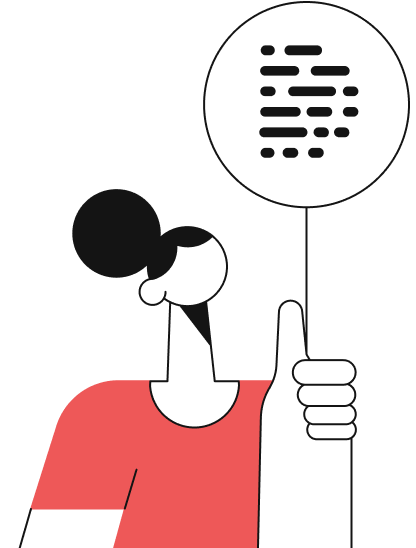 Build a quality, high-performance Django development team
Outsource your Django project and discover how easy web app development can be with Deazy's certified programmers.

Start building your web application in as little as two weeks when you outsource skilled devs from our large ecosystem of pre-screen experts.

Our devs are vetted to ensure they are technically and culturally fit for your business. You can outsource Django developers on a 3, 6 or 12 months basis and get discounts for longer commitments.
Outsource Developers
Quickly
Start your web application project in the shortest time possible.
Top-Rated Django Developers
Work with only the best Django developers in the industry.
We Manage Your Project
Deazy provides you with more than just top-quality Django developers.
"The quality and flexibility of development teams from Deazy have helped support us across multiple product roadmaps."
"We just told Deazy what we wanted, and they've given us the solution. We tried a few different options, and Deazy was the strongest candidate."
"We saw a 6x increase in our digital product delivery velocity. Working with Deazy allowed us to increase the overall quality of our digital products and made it easier for us to manage all of our systems as our business grew."
"Deazy's speed is something we were really impressed with - being able to spin up a cross-functional team in a matter of days."
"[Deazy] deliver on time and stay within budget. Their quality of work is excellent."
"The quality of the team's performance, what they could deliver for us, and the service that we got from the account team were their outstanding attributes. They became part of our cross-functional team."
Outsource Django Developers in
Three Easy Steps
01
Initiate the process by providing your project details.
Using our on-site briefing flow, you can share your Django development
requirements with a helpful member of our team who assists you all the
way.
02
Receive project proposals and estimates via our platform.
Our AI-powered platform makes it easy to view your project estimates
and select and vet potential Django developers.
03
Project commencement!
Once you have selected and screened the right dev, they will start
building your project. At Deazy, we help you find talented Django
developers to work with you in two weeks.
Find a developer for your project
What Is Django Programming?
Django is a top-level Python framework that makes developing secure and maintainable web applications easy. The framework is free and open-source and can speed up web application development.
It was created to help programmers quickly take application development from concept to completion. Also, it takes web security seriously and helps programmers avoid security mistakes.
Businesses can leverage Django's ability to build fast and scalable web apps.
---
There are several reasons companies are using Django to build their web application. Below are some of them.
Django is fast and simple. Django's main goal is to simplify work for programmers, which is why it uses the principles of rapid development. This means that programmers can do more iterations at a time without going over the program from scratch. Aside from that, it uses the Don't Repeat Yourself (DRY) principle, making devs reuse existing code. Using all these Django features means faster development.
Django suits any web development project. When you use Django to build your web app, you can tackle projects of all sizes and capacities. This is because it is scalable, making it easy to make websites that handle heavy traffic and large data. Aside from that, Django is cross-platform, works with most major databases and allows using multiple databases simultaneously.
Django is secure. Using Django helps programmers to avoid common security issues, including cross-site scripting, clickjacking and SQL injection. Since security is a top priority for Django, it is usually the first to respond to threats and notify other frameworks.
Django is well-established. Using a well-established framework for web development is a good idea because it has a large community that supports it. When working with Django, it is easy to find help if problems arise. Aside from that, it has great documentation that explains its features.
Businesses can use Django to build various web applications, from e-commerce websites to healthcare, financial apps and social media sites.
Financial platforms to analyse and calculate large data.
B2B CRMs for handling business communication.
CRM systems for a business's internal data.
Web application for handling legal issues like verifying lease status or mortgage conditions.
Web apps that evaluate real estate properties.
Outsourcing Django developers comes with many benefits, including cost reduction, access to a large talent pool and fast development.
Reduce business costs.

Outsourcing Django programmers from a nearshore team helps eliminate extra expenses like vacations and bonuses. Also, no need to spend extra to set up office space and buy the resources the devs will use since the programmers will come prepared with the technological tools they need.
Reduce hiring costs.

Since outsourcing Django developers is mostly done online, it is much faster and cheaper to get expert programmers than in-house hiring. All you need to do is search for an outsourcing company and select the best to work on your project. This is easier and saves costs than spending thousands of dollars advertising the position on various job portals.
Engage world-class talents.

Outsourcing your Django development project is the easiest way to get programmers not in your location. This will benefit your business if there is a skill shortage and you need an expert developer to build your web application. Outsourcing gives you access to a large talent pool of seasoned Django programmers with skills and experience to develop your web application.
Outsourcing makes scaling your project easy.

Outsourcing is the best option if you don't know how much work it takes to build your website. You can engage an expert Django team when and how you need them. If your development project is complex, you can add more programmers to the team. And if you are done with the complex task, you can reduce the number of devs in your team.
Flexible engagement models.

Don't know which engagement model to choose when you hire developers? Outsourcing your Django development project to a good outsourcing agency like Deazy makes selecting from a wide range of hiring models easy. You can engage devs on a project basis or extend your in-house team with our programmers. Also, you can engage a dedicated squad of Django developers to deliver your build. Aside from that, you have the flexibility to pay the devs on a time and materials basis or per project. These flexible engagement models make software development work for you.
Reduce time to market.

Finding in-house programmers is difficult because the process can take weeks or months. But when you outsource Django developers, you can start your project within two weeks. This makes it easy to launch your software to the market quickly.
Ready to outsource Django developers from the best software outsourcing company? Here are some reasons businesses like yours outsource expert devs from our team.
You work with a vetted team.

At Deazy, we have an ecosystem of the best-vetted developers in the industry. You only work with the best when you engage our Django developers.
Flexible and scalable engagement models.

Scale your team as your project grows and reduce the size when you have less work. Our flexible engagement models make hiring individual developers or a dedicated team as simple as a, b and c.
We assure quality delivery.

When you engage our developers, you get the assurance that they will deliver quality. We ensure that by assigning a delivery manager who manages the team and ensures quality software development.
ISO-certified Django developers.

We take security seriously, so we only work with ISO 27001-certified programmers to ensure your web application is safe.
Extensive tech stack.

You can find software developers with skills across tech stacks when you outsource your project to us. If you need programmers with other skills aside from Django, you can easily find them in our team.
Access to expert nearshore developers.

Most companies hesitate when it comes to outsourcing software developers. We understand, which is why we help you find experienced Django developers from a nearshore team. This means you can collaborate with the team in real-time.
FAQs
---
There are more than 2500 companies worldwide using Django in their technology stacks. Companies like Instagram, Pinterest and Udemy use Django, meaning your business can use it too.
There are several benefits of outsourcing Django developers. They include access to experienced programmers from a vetted team, faster time to market, hiring cost reduction and flexible engagement models.
You can find Django programmers from the best software outsourcing company. At Deazy, you can hire professionals at your convenience and build a software product that meets your business needs.
Ready to
power up your
digital delivery?
Find the perfect team to support your project delivery