Plug Specialist PHP Developers with Your Team How You Need Them
Outsource the best PHP developers from vetted global teams when and how you need them. Enjoy flexible engagement models, fast hiring and working with talented PHP developers when you outsource your project to Deazy.
ISO27001 Certified

Vetted Teams

Risk Free Intro Period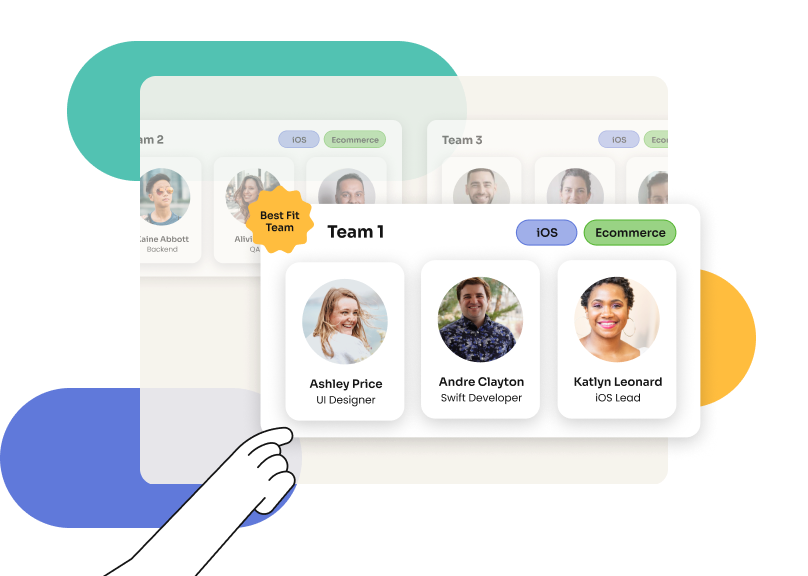 We support companies like


Also featured in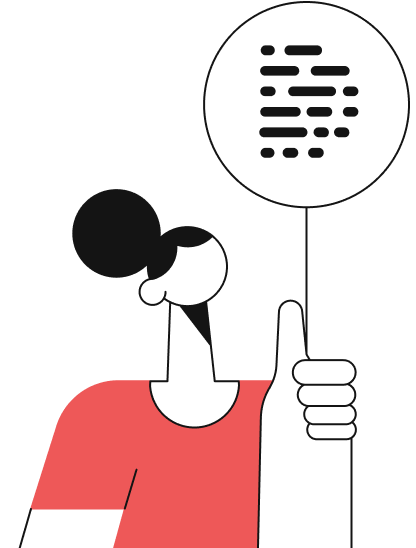 Build a Scalable, High-Performance PHP Development Team Today
Start your PHP development project quickly with the help of specialist developers from a vetted nearshore team.

You can find and work with the best programmers from our ecosystem of over 5,000 IT professionals who have been screened for their technical capabilities, work culture compatibility and communication skills.

Outsource PHP developers from Deazy for 3, 6 or 12 months and get discounts when you hire longer.
Fast, Easy Hiring
At Deazy, we take out the guesswork and make it easy to outsource expert devs fast!
Hire Top-Grade Devs
Find certified and vetted PHP developers when you outsource to us.
We Manage Your Project
Our in-house team helps you manage your project at every stage.
"The quality and flexibility of development teams from Deazy have helped support us across multiple product roadmaps."
"We just told Deazy what we wanted, and they've given us the solution. We tried a few different options, and Deazy was the strongest candidate."
"We saw a 6x increase in our digital product delivery velocity. Working with Deazy allowed us to increase the overall quality of our digital products and made it easier for us to manage all of our systems as our business grew."
"Deazy's speed is something we were really impressed with - being able to spin up a cross-functional team in a matter of days."
"[Deazy] deliver on time and stay within budget. Their quality of work is excellent."
"The quality of the team's performance, what they could deliver for us, and the service that we got from the account team were their outstanding attributes. They became part of our cross-functional team."
Outsourcing PHP Developers from Deazy
Is Easy!
01
Initiate the process by providing your project details.
Start outsourcing PHP developers today by sharing your project
requirements with a helpful member of our team using our onsite briefing
flow.
02
Receive project proposals and estimates via our platform.
You can view your project estimates and select the best PHP devs for your
project using our automated platform
03
Project commencement!
Outsource PHP developers or a dev team in as little as two weeks, and
our programmers will start building your project immediately
Find a developer for your project
What Is PHP?
PHP, known as Hypertext Preprocessor, is an all-purpose scripting language programmers can use to create interactive and dynamic web applications. This coding language is among the first server-side technologies to be embedded with HTML, making it easier to add functionality to a website without needing to create external files or data.
What Is PHP Used For?
PHP is used to create e-commerce websites, graphic user interfaces and project management tools. Common examples of companies that use PHP are:
Mailchimp
ScienceSoft
Skillshare
Upwork
Meta
Slack
Etsy.
Aside from using core PHP to create web applications, programmers can use a PHP-based CMS to build websites quickly. A CMS makes it easy to develop a website without writing long lines of code. Common examples of a CMS using PHP are:
WordPress
Magento
Drupal
Joomla
---
Below are some reasons businesses are using PHP to build their web applications.
PHP is open-source and free. This means you can install the software without paying anything. Aside from that, some PHP frameworks like Laravel and Symfony are free of charge because they are also open-source.
Easy to learn.

Another reason to use PHP to build your web application is that it is simple to get started with. PHP has simple syntax and command functions that are easy to learn. This makes it possible to find a large number of software programmers that are skilled in the language.
PHP is versatile. Another benefit of PHP is that it supports many platforms and web browsers. This means you can use it on Mac, Windows and Linux. Also, you can deploy PHP easily because it supports all major web servers.
Strong community support. PHP has a large community of developers that constantly support users who encounter problems when coding. Aside from that, it has many tutorials, FAQs and tips to assist new developers.
Fast and secure. Businesses can use PHP to develop fast-loading web applications. And since it is secure, your web application is protected from cyberattacks.
Support many databases. You can connect PHP securely with any kind of database. This gives programmers more freedom when selecting which database is suited to their projects.
Outsourcing your PHP development project can bring many benefits compared to hiring in-house developers.
You work with dedicated PHP professionals. Outsourcing is the best option if you want your project to be developed by a team of dedicated programmers. Your in-house staff might have to divide their time between the project and other tasks they are handling. But when you outsource, you have a team working for you without distraction.
Hire anywhere in the world. If you can't find expert PHP programmers in your location, outsourcing makes finding talented developers in other countries easy.
Work with the best of the best. Finding a PHP developer is not enough to build a working software; hiring a skilled programmer with all the needed technical skills is. Outsourcing allows you to work with programmers that have been vetted for technical skills, culture and communication.
Reduce time to market. If you want to launch your software product quickly, outsourcing your project makes that easy. Hiring in-house means you have to wait for weeks or months to find the right professionals. And when you find them, you have to screen them to ensure they have the technical skills to develop your software. But if you hire from an outsourcing company like Deazy, you will find the experts you need within two weeks. Fast hiring means reduced time to market.
Latest technologies and methodologies. Software development outsourcing agencies are constantly investing in training their programmers with the latest tech tools. This means that when you outsource your project, you will get developers who understand the latest trends in the industry, which can have a big impact on your software product.
Cost-effective software development. If you live in a high-income country, outsourcing is one way to save money that could be invested in other parts of your business. You can find programmers that charge lesser hourly rates in Eastern Europe, Asia or Latin America.
Deazy makes outsourcing PHP developers easy. Here are some reasons to hire our programmers.
Our experts are business aware. When you outsource PHP programmers from our team, you get devs that are technically skilled and business aware. This makes it easy for them to convert your business needs into software requirements and develop a product that exceeds your customers' expectations.
Hire devs from a nearshore team. No matter your location, you will always find nearshore programmers close to you when you outsource your PHP development project to Deazy. And the best part is that you can collaborate with the devs in real time.
Top-rated developers.

Skills matter when hiring someone to develop your software. That is why we screen all our PHP devs to ensure they have the technical skills to build your software. Aside from that, we only assign developers who share the same work culture as your business.
Flexible engagement models. Another benefit of outsourcing PHP developers from us is that you enjoy a flexible hiring model designed to work for you. You can hire our programmers on a project basis, augment them with your internal team or build a dedicated dev squad. Also, you can pay them per project or for the time and materials spent on your project.
Ready to outsource PHP development? Book a call with us today!
FAQs
---
Some reasons companies are outsourcing PHP development include a lack of local talent, difficulty in hiring in-house programmers, outdated technology stacks and the need to cut costs and save money.
There are many platforms to outsource PHP developers. However, Deazy is the best option if you want to outsource skilled PHP programmers. Outsourcing to Deazy is easy. Share your project requirements and view estimates. You can then choose potential devs who start working on your project.
Some of the skills a PHP developer should have include knowledge of HTML, CSS and Javascript, PHP frameworks like Laravel and Symfony, database languages, web servers and content management systems.
Ready to
power up your
digital delivery?
Find the perfect team to support your project delivery