Outsource software development to experienced, vetted developers
Outsource certified software developers from vetted nearshore teams and build software that meets your business needs. Engage developers with skills across tech stacks when you outsource software development to Deazy.
ISO27001 Certified

IR35 Friendly Devs

Risk Free Intro Period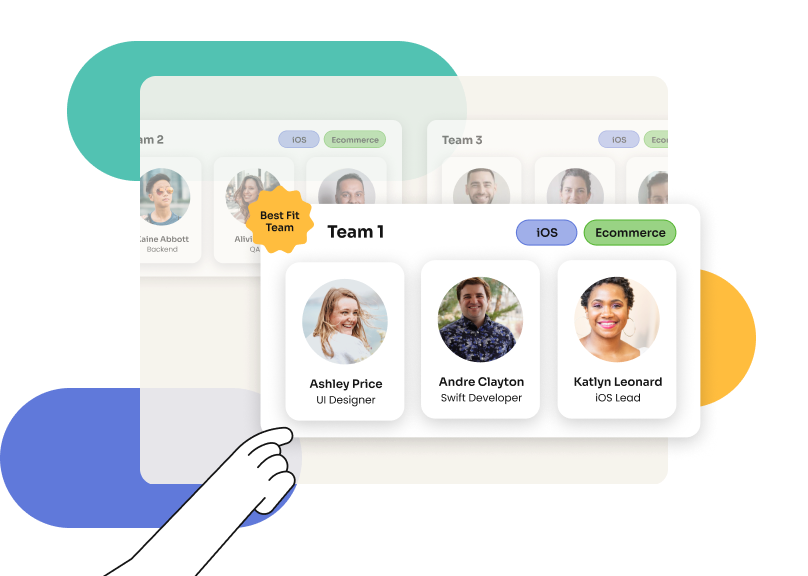 We support companies like


Also featured in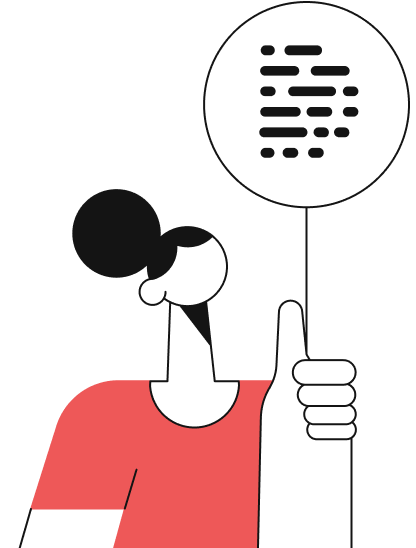 Outsource Software Developers from a Large Talent Pool.
Find first-rated experts from a large talent pool of experienced software developers with the skills and experience to build your software product.
At Deazy, we make outsourcing software developers easy because we help you build a squad of certified software developers within two weeks.
You can hire our programmers on a 3, 6 or 12 months basis and get discounts on longer commitments.
Fast, Flexible Talent
Need to develop your software in a
short time? You can outsource
experienced devs and kickstart
development in just two weeks.
Top Talent
At Deazy, we believe in quality;
our dedicated in-house team vets and
onboards each software developer
before they start working with you.
Manage Your Project
Our software development
outsourcing services give you more
than expert software developers; we
manage your project from start to finish.
"The quality and flexibility of development teams from Deazy have helped support us across multiple product roadmaps."
"We just told Deazy what we wanted, and they've given us the solution. We tried a few different options, and Deazy was the strongest candidate."
"We saw a 6x increase in our digital product delivery velocity. Working with Deazy allowed us to increase the overall quality of our digital products and made it easier for us to manage all of our systems as our business grew."
"Deazy's speed is something we were really impressed with - being able to spin up a cross-functional team in a matter of days."
"[Deazy] deliver on time and stay within budget. Their quality of work is excellent."
"The quality of the team's performance, what they could deliver for us, and the service that we got from the account team were their outstanding attributes. They became part of our cross-functional team."
Outsourcing Software Developers with Deazy
Is Easy!
01
Initiate the process by providing your project details.
You can share your software development requirements with a helpful
team member using our onsite briefing flow.
02
Receive project proposals and estimates via our platform.
We will share your project estimate with you once we know your
requirements. Afterwards, you can screen potential developers and find
the right fit using our automated platform.
03
Project commencement!
Outsource a software developer or a team of devs with skills across tech
stacks in as little as two weeks. You sit back and relax while we do what
we do best – making software development easy!
Find a developer for your project
What Is a Software Developer?
A software developer is an expert that builds software for businesses. Developers work closely with their clients to ensure the requirements meet their business needs. Afterwards, they will develop the software using coding languages like Java, Python, JavaScript, C++, C# or Ruby.
In today's tech-focused business environment, developing software products is one way businesses gain an edge over their competitors. The faster they build software, the more advantages they have over their competitors.
Hiring an in-house software developer is complex and time-consuming and can inevitably delay growth. That is why more businesses are increasingly outsourcing software development.
Outsourcing software developers means hiring an external development agency with programmers to help you build your product. This option is better than hiring in-house because you can quickly assemble a dev squad from a large talent pool.
---
Before outsourcing software developers, you must ensure they have the skills to build software. Here are some of the common skills software developers must have.
Programming Languages
Software developers should be specialised in at least one of these coding languages.
HTML: HyperText markup language is used to build the structure of a web application.
CSS: Cascading Style Sheets or CSS is used to style the components of a website. Programmers must know how to use CSS to style the user interface.
JavaScript: This coding language helps add interactivity, like displaying certain information after a user clicks a website.
Python: Python is used for building software, task automation, data analysis and visualisation.
Java: Java is a coding language used to build mobile applications, cloud applications, chatbots, marketing tools, web applications, and AI and IoT devices.
C++: Developers use C++ to develop browsers, operating systems, applications, games and data structures.
Database Management
Software developers must be able to manage the database to store and modify data. They must be familiar with database management languages like Oracle and MySQL.
Testing and Debugging
A software developer must be able to test the code to ensure the application works as intended. If there are errors in the code, the programmer must be able to find and fix them before deployment.
Software Frameworks
Frameworks make software development easy. Programmers use frameworks as a template to build web or mobile applications. Developers must be skilled in using web application frameworks like Laravel, Django, Bootstrap, Ruby on Rails, Express and Foundation.
Text Editing Software
Text editing software allows programmers to create and edit code. Devs must be able to use various text editing software like Atom, Visual Studio Code, and Notepad++ to write the symbols and text required for a coding language.
To outsource software developers, you must know the different models to select the best. The software development outsourcing model that works for you will depend on the project's complexity, budget and timescale.
Staff augmentation. You can outsource software devs if you want the external team to work alongside your internal team. In this model, the outsourced developers will serve as an extension of your internal team and may work onsite till the project is completed.
Dedicated team. Another way to outsource developers is by using the dedicated team model. In this model, the outsourcing partner will assemble a squad with all the skills you need to build your software.
Project-based model. The project-based model is the right option if you want the outsourcing company to handle the entire development process.
Global Expertise
Companies outsource for several reasons. But one notable reason for outsourcing development is to get global talent. If your country has skills shortages, you can outsource experienced software programmers from other countries.
Faster Time to Market
Hiring in-house software developers can take weeks or months. This is because you have to post job advertisements, screen candidates, interview and onboard the programmers.
These processes increase time to market and slow down business growth. However, outsourcing software developers from Deazy only takes two weeks, guaranteeing a faster market time.
Reduce Cost
Outsourcing software development reduces costs and allows you to invest in things that matter. If you hire in-house programmers, you have to spend money on job advertisements.
And after getting the developers, you must get more office space, buy the needed resources, and pay for personal expenses like vacation and bonuses.
Outsourcing software developers helps startups and large businesses save money. You don't have to add more office space, buy the resources they need or pay for vacations.
Flexibility
When outsourcing software devs from Deazy, you can choose any hiring models that suit you. You pay for the technical expertise and can scale your team if needed. Aside from that, outsourcing developers eases pressure on the internal team and frees up time to focus on running your business.
Managed Development
An experienced outsourcing partner will have robust workflow processes to monitor project milestones and complete tasks before the deadline.
Building software is easy when you outsource developers from Deazy. We provide an automated platform where you can fill your project brief, get estimates, select the team and view progress.
We have an ecosystem of pre-vetted software developers covering a wide range of tech stacks – and you can hire them flexibly.
You can engage our developers on a time and materials basis, outsource a dedicated team to tackle your software development or augment your internal team with experienced devs from our ecosystem.
Our software programmers are screened to ensure they have excellent coding, time management, and communication skills and fit perfectly with your work culture.
FAQs
---
Outsourcing software developers from a software development company like Deazy is better than hiring an in-house team. You gain access to a large talent pool, hire devs fast and work with only the best.
You can outsource software developers from an outsourcing partner like Deazy. We at Deazy have a large pool of vetted, experienced software programmers with skills across tech stacks, so no project is too difficult for our experts to handle.
Ready to
power up your
digital delivery?
Find the perfect team to support your project delivery