Find Expert SQL Devs to Deliver Your Build, When and How You Need Them
Hire top-grade SQL programmers from the best development team and benefit from working with professionals with skills across tech stacks.
ISO27001 Certified

Vetted Teams

Risk Free Intro Period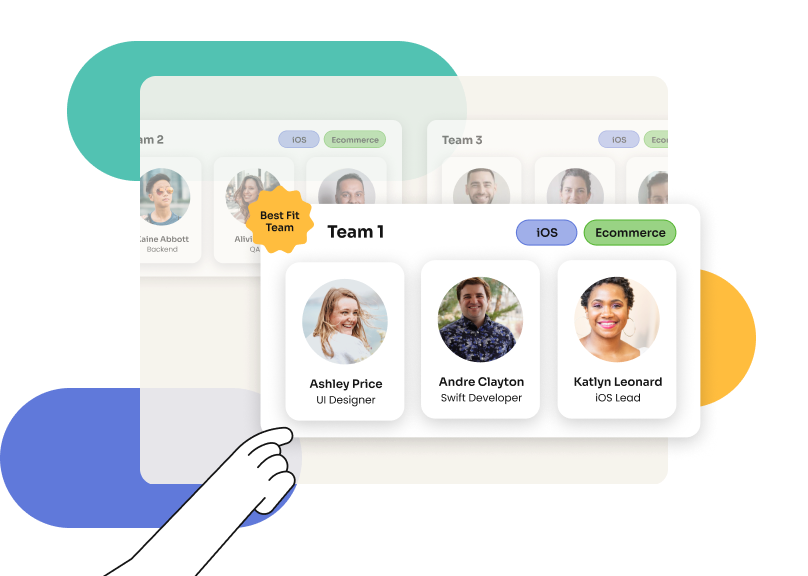 We support companies like


Also featured in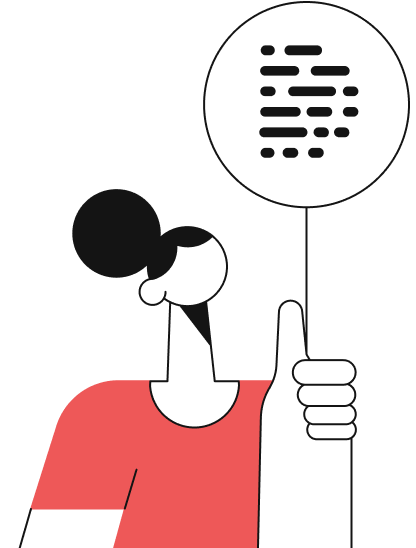 Start Your Digital Roadmap with Our Talented SQL Developers
Hiring expert developers is hard because you have to screen, interview and onboard. However, you don't have to do it the hard way. At Deazy, we help you handle the tough part and make it easy to find first-rate SQL developers.

When you outsource SQL development to us, you gain access to our ecosystem of over 5,000 professionals, and we'll onboard a dev team that suits your project in as little as two weeks.

You can onboard our SQL developers on a 3, 6 or 12 months basis and get discounts for longer commitments.
Fast, Easy Hiring
Start working with expert SQL developers in just two weeks.
Top Quality Developers
Engage the best SQL devs in the industry.
We Manage Your Project
Software development must be properly managed to get the right result.
"The quality and flexibility of development teams from Deazy have helped support us across multiple product roadmaps."
"We just told Deazy what we wanted, and they've given us the solution. We tried a few different options, and Deazy was the strongest candidate."
"We saw a 6x increase in our digital product delivery velocity. Working with Deazy allowed us to increase the overall quality of our digital products and made it easier for us to manage all of our systems as our business grew."
"Deazy's speed is something we were really impressed with - being able to spin up a cross-functional team in a matter of days."
"[Deazy] deliver on time and stay within budget. Their quality of work is excellent."
"The quality of the team's performance, what they could deliver for us, and the service that we got from the account team were their outstanding attributes. They became part of our cross-functional team."
Outsourcing SQL Developers with Deazy
Is Easy!
01
Initiate the process by providing your project details.
Share your SQL project requirements with a helpful member of our team
via our simple on-site briefing flow.
02
Receive project proposals and estimates via our platform.
Using our automated platform, you can view your project estimates and
select potential SQL programmers according to your needs.
03
Project commencement!
Find competent SQL developers or build a whole dev team in about two
weeks. Enjoy faster software development and a reduced time to market.
Find a developer for your project
What Is SQL?
SQL, or Structured Query Language, is a coding language used to define, control and query data in a relational database. SQL queries take the form of commands that are written as statements and compiled into programs that enable programmers to store or modify data in a database table.
Some of the uses of SQL are:
Modifying data in a relational database table
Adding, deleting and updating rows in a table
Retrieving information stored in the database.
SQL can also be used to store information that can be used to process transactions, analyse data or save users' information.
---
SQL programmers perform many roles and responsibilities, including:
Designing databases and ensuring they are stable, reliable and perform as intended.
Create the database schemas and tables.
Fix issues related to database performance and make regular backups.
Develop the database system based on the user's requirements.
Test the database and fix errors.
Implement strategies to connect the backend to the front end.
Before outsourcing SQL developers, you must know some skills to watch out for.
Proficiency in Structured Query Language
An SQL programmer must be proficient in SQL and able to create a database connection and table and fill it up with data.
Database Management
The programmers must be familiar with MySQL, Oracle, PostgreSQL or Microsoft SQL. This will enable them to store, delete and retrieve information from the database.
Connect the Database with the Front End
Since the database stores business data like transaction details or user profiles, the programmers should be able to connect it to the front end so that users can view all the necessary information.
Designing and Managing the Database
SQL programmers must be able to design the database before writing the program. They should be able to organise data into tables, specify data types and import data from external sources.
Knowledge of Programming Languages
SQL developers should have a strong knowledge of coding languages such as Java, C++, C# or Python. Also, they should know front-end technologies, HTML, CSS and JavaScript.
Other SQL developer's technical skills include:
Strong data management skills
Solid understanding of relational database management system
Knowledge of big data analytics and experience with NoSQL
Solid understanding of database security.
There are many reasons businesses outsource development instead of hiring in-house; here are a few reasons.
Reduce Development Cost
Outsourcing SQL developers helps you save money you can channel into other areas of your business.
You can find expert SQL programmers in low-income countries if your business is based in a high-income country. This is because developers in Eastern European, Latin American and Asian countries usually charge less than those in the US, UK or Western Europe.
Reduce Hiring Cost
Hiring in-house SQL developers is expensive. This is because you have to post job advertisements on different job portals, and the longer it takes to find expert programmers, the more money you pay.
On the other hand, outsourcing is mostly done online, making it faster and cheaper than in-house hiring. Also, you can view all the information and reviews you need to verify the capability of the devs online.
Work with World-Class SQL Developers
There are thousands of top-grade SQL developers, but most are thousands of miles away from your business.
If you decide to hire in-house, using their skills to build a working software product for your business will be impossible. However, when you outsource SQL development to an external agency, you can engage world-class SQL programmers when and how you want.
Enjoy Flexible Engagement Models
The ease of scaling a project is another reason businesses are outsourcing SQL programmers. Depending on your project's complexity, you can hire a single programmer or a dev squad consisting of a project manager, SQL developer, front-end programmer and QA specialist.
And if the workload reduces, you can easily cut the number of devs in the team.
Aside from that, you can hire SQL developers on a flexible contract basis. Companies can hire per project, plug our expert with their in-house team or hire a whole dev team.
Saves Time
Hiring new SQL programmers involves several steps that can prolong the process. You have to post an application at various job sites before shortlisting the applicants to select the best.
After that, you train and onboard the developer to ensure they are fit for your business.
You don't have to go through all those processes when you outsource. You only have to tell the agency your project requirements, and they will match the right SQL programmer with you.
Outsourcing SQL development to Deazy is easy. Some of the reasons businesses are outsourcing are:
We have a variety of engagement models. From hiring a single SQL programmer to assembling a dev team, our engagement models are created to integrate with your business seamlessly.
You hire expert developers. At Deazy, we help you find experienced programmers close to your location who understand your business language.
We "Deazily" manage your project. We make software development easy by helping you to manage it at every stage. Our delivery managers oversee each project and ensure quality development.
You work with certified SQL programmers. When you outsource development to Deazy, we assign developers who have been vetted for their technical skills, culture and communication and who understand information security.
Are you ready to outsource SQL development? Book a call with one of our experts now to talk about your options.
FAQs
---
To outsource SQL developers, you have to share your project requirements with a member of our team. After, you will view your project estimates and screen the programmers you want on your team. Then, the developers start working on your project.
You can engage an company like Deazy to hire SQL developers. We have over 7,000 developers with skills across tech stacks, making it easy to find a programmer for any development task you want.
Ready to
power up your
digital delivery?
Find the perfect team to support your project delivery