Find Experienced, Specialist WordPress Developers to Build Your Website
Hire certified WordPress developers from the best nearshore team and enjoy fast, high-quality software development.
ISO27001 Certified

Vetted Teams

Risk Free Intro Period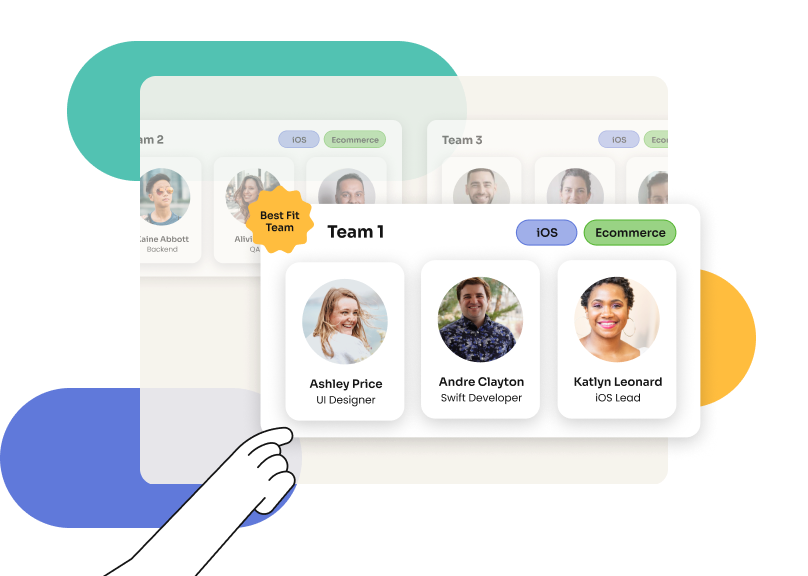 We support companies like


Also featured in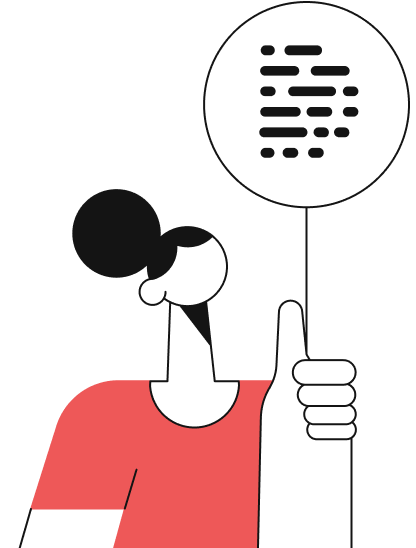 Build Your Website Fast; Outsource Top-Notch WordPress Devs
Build a website with the help of seasoned WordPress developers from a vetted software development team.

At Deazy, we help companies find dedicated devs who have been screened for their technical ability, cultural fit and communication.

You can engage our WordPress devs on a 3, 6 or 12 months basis and get discounts when you outsource longer.
Fast, Easy
Hiring
At Deazy, we ensure you get the best of
the best WordPress developers.
Work with the
best
You work with highly skilled WordPress
developers
We Manage
Your Project
When you outsource from us, you get more than
expert developers.
"The quality and flexibility of development teams from Deazy have helped support us across multiple product roadmaps."
"We just told Deazy what we wanted, and they've given us the solution. We tried a few different options, and Deazy was the strongest candidate."
"We saw a 6x increase in our digital product delivery velocity. Working with Deazy allowed us to increase the overall quality of our digital products and made it easier for us to manage all of our systems as our business grew."
"Deazy's speed is something we were really impressed with - being able to spin up a cross-functional team in a matter of days."
"[Deazy] deliver on time and stay within budget. Their quality of work is excellent."
"The quality of the team's performance, what they could deliver for us, and the service that we got from the account team were their outstanding attributes. They became part of our cross-functional team."
Hiring developers from Deazy
Is Easy!
01
Initiate the process by providing your project details.
Fill out our simple on-site briefing flow and chat through your
requirements with a helpful member of the Deazy team.
02
Receive project proposals and estimates via our platform.
View your project estimate, screen potential candidates and find the
perfect dev talent via Deazy's automated platform.
03
Project commencement!
Our WordPress programmers will start building your website right away.
Build a website in the shortest time possible when you outsource to
Deazy.
Find a developer for your project
What is Wordpress?
WordPress is a free, open-source platform that can be used to build websites and blogs. It is written in PHP and runs on MariaDB or a MySQL database. You can use WordPress to build:
Blogs
Portfolio websites
Business websites
Charity websites
Online store.
Popular Companies That Use WordPress
Many organisations are using WordPress to build their web application or online store. Below are some of them.
TechCrunch
Sony Music
CNN
Etsy
Spotify
Zillow
The New York Times Company
OptinMonster
Disney Books
TED
Meta
The Walt Disney Company.
---
Below are some of the reasons to use WordPress to build your websites.
Easy to install and update. Using WordPress guarantees faster web development. This is because most web hosts offer instant or one-click installation for you to get started quickly. Aside from that, updating the software to the latest version is easy and can be done using the user-friendly dashboard.
Easy management. WordPress is the best option if you want a content management system that is easy to manage. No need to write long lines of code when building web applications with the software. Aside from that, devs can easily add images, text and videos or install themes and plugins via the admin dashboard.
Free and open-source. WordPress is free. You don't have to pay to download and install the software. Aside from that, since it is open-source and the code is readily available to the public, developers can work to improve the code, making it possible to fix issues rapidly.
Large community. One of the things to consider before using a CMS is community support. WordPress has a large community of developers who are always available to help you if you encounter problems using the software.
WordPress is SEO-friendly. Building a business website is not enough; your audience needs to find it to engage with you. WordPress makes that possible because it is SEO-friendly. You can install SEO plugins that provide suggestions for improving your site and boosting your ranking.
WordPress supports all media types. You can use a combination of images, text, video and audio on your sites to promote your business. This allows you to create any kind of content when you use WordPress.
Security is a priority. WordPress is secure. This means your website isn't prone to data breaches affecting most sites. Your site is safe as long as you constantly update the software to fix security patches. Also, WordPress offers features like logging out idle users and two-factor authentication to keep it secure.
Outsourcing WordPress development has many benefits. Below are some reasons companies are hiring developers from an external team.
You Have a Complex Project
One good thing about WordPress is that you don't have to be an expert in software development to use it to make your website. Business owners have tried building their sites with some success.
However, if you have a large and complex project, you need experts to help you. Outsourcing is the only way to hire expert WordPress developers if you don't want to hire an in-house team.
Saves Time
Need to build your website with WordPress within the shortest time possible? Outsourcing development is the best option. When you hire from a first-class team, you get pre-vetted programmers who are technically and culturally fit to build your website.
No need to waste time advertising the position on various job portals. Also, no need to waste time interviewing the devs to confirm their skills. You will have a team made for your project within two weeks when you outsource your project.
Reduced Development Cost
There is no gainsaying that developers in low-income countries charge less than those in high-income countries. Suppose your business is based in the United Kingdom or the United States of America.
In that case, you will benefit a lot if you outsource WordPress developers from countries in Eastern Europe, Latin America or Asia. For example, firms in the US will outsource nearshore devs from Mexico to save money that can be invested in other parts of the business.
Access to Top-Grade Developers
Do you need a custom WordPress website? While finding devs to build a simple site may be easy, getting expert programmers to build a custom website is daunting.
The beauty of outsourcing WordPress development is gaining access to world-class talents. Also, the team will be able to bring in their skills and experience to build a website that meets your business needs.
Flexible Engagement Models
Do you want to hire a single developer or a whole team? While a single WordPress dev can easily build a simple website, you need a team to develop a large and complex site. If you hire in-house, expanding your team won't be easy if the workload increases.
But when you outsource WordPress development, you can scale the team from one to seven developers if the workload increases. Aside from that, you can reduce the number of devs in the team if the work is reduced. This flexible engagement model makes outsourcing a great option for businesses.
Outsourcing WordPress development to Deazy is the best option for you. From hiring stellar devs with skills across tech stacks cost-effectively to a flexible engagement model and managed development, outsourcing devs from Deazy ensures you get a quality software product.
A stellar dev team builds your website.

At Deazy, quality is at the heart of what we do, so we vetted our programmers for code, culture and management. Working with our stellar developers ensures risk-free delivery.
Wide tech stacks. From developing custom plugins and themes to building an eCommerce site or a web application for your business, our WordPress programmers have skills that cut across technology stacks. They have the capacity and capability to develop working software for your business.
Cost-effective development. Outsourcing WordPress development to Deazy means you enjoy the freedom of not paying a fixed price. You only pay our programmers for the time spent working on your project.
Flexible hiring model.

You can add our developers to your in-house team or hire a dedicated dev squad to build your website. Also, if you need a talented WordPress developer, you can hire one from our team. Aside from that, you benefit from hiring nearshore developers who share the same communication and work culture as your business.
Work with only certified WordPress devs. We take security seriously, so we only assign ISO 27001-certified WordPress programmers to build your website.
Ready to outsource WordPress developers? Book a call with us today.
FAQs
---
Several factors, including location and experience, affect how much a WordPress developer charges for building a website. Programmers in Eastern European countries, Asia or Latin America can charge between $20 and $50 per hour, while those in America or Western Europe will charge more. Also, senior devs usually charge more than junior or mid-level devs.
Start by sharing your project requirements via our automated platform. After, you can view your project estimates, screen devs and onboard them within two weeks.
Ready to
power up your
digital delivery?
Find the perfect team to support your project delivery