Specialist Cloud Developers into Your Team Seamlessly
Engage intelligently matched cloud engineers from vetted nearshore teams to build and maintain your cloud infrastructure when and how you need them
ISO27001 Certified

Vetted Teams

Risk Free Intro Period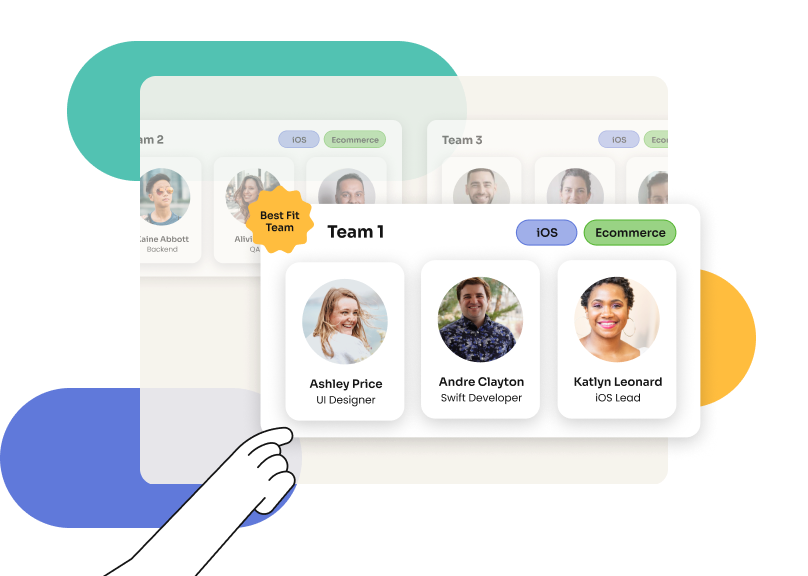 We support companies like


Also featured in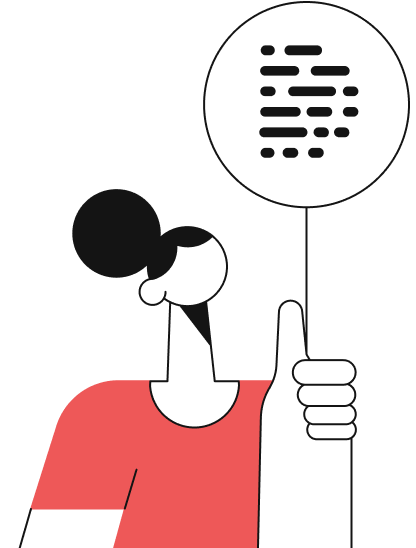 Build Secure Cloud Infrastructures with Intelligently Matched Cloud Developers
Start building your cloud infrastructure and discover how easy development can be when you hire vetted, certified cloud developers from Deazy.

Get started in just two weeks and gain access to a pool of over 5,000 pre-screened experts, including cloud engineers. When you hire from Deazy, you'll never have to worry about capacity or capability again.

Our cloud developers are available for placement on a 3, 6 or 12-month basis, with special discounts for longer commitments. Trust Deazy to deliver the best talent and support your need to build a secure cloud infrastructure for your organisation.
Fast Easy Hiring
In just two weeks, you can begin collaborating with experienced cloud engineers.
Top Quality Developers
At Deazy, we prioritise quality over quantity when matching you with cloud developers.
Let Deazy Manage
Your Project
At Deazy, we offer more than just proficient cloud developers
"The quality and flexibility of development teams from Deazy have helped support us across multiple product roadmaps."
"We just told Deazy what we wanted, and they've given us the solution. We tried a few different options, and Deazy was the strongest candidate."
"We saw a 6x increase in our digital product delivery velocity. Working with Deazy allowed us to increase the overall quality of our digital products and made it easier for us to manage all of our systems as our business grew."
"Deazy's speed is something we were really impressed with - being able to spin up a cross-functional team in a matter of days."
"[Deazy] deliver on time and stay within budget. Their quality of work is excellent."
"The quality of the team's performance, what they could deliver for us, and the service that we got from the account team were their outstanding attributes. They became part of our cross-functional team."
Hiring Cloud Engineers from Deazy
Is Easy!
01
Initiate the process by providing your project details.
Easily complete our onsite briefing flow and share your project
requirements with one of our team members.
02
Receive project proposals and estimates via our platform.
Get project estimates, screen potential cloud developers and
select the ideal expert using our automated platform.
03
Project commencement!
Our expert cloud engineers will begin working on your project within
just two weeks. Sit back and relax as we take over and handle the
development process effortlessly.
Find a developer for your project
What Is a Cloud Developer?
A cloud developer specialises in building and deploying applications and services to cloud computing platforms such as Amazon Web Services (AWS), Microsoft Azure or Google Cloud Platform (GCP).
This expert uses programming languages to create cloud-native applications that are scalable, secure and reliable.
Overall, cloud developers play a crucial role in enabling organisations to leverage the benefits of cloud computing, such as cost efficiency, scalability and flexibility, to achieve their business goals.
---
The roles of a cloud engineer vary depending on the organisation, but some common responsibilities may include:
Designing and developing cloud-based applications.

Cloud developers are responsible for designing and developing apps that can run on cloud platforms. They use programming languages and frameworks that are optimised for cloud computing environments.
Deploying applications to the cloud. Cloud engineers use deployment tools to package and deploy applications to the cloud. They also manage the configuration and scaling of cloud resources.
Maintaining cloud infrastructure. They are responsible for maintaining cloud infrastructure, including virtual machines, containers and storage. They also ensure that the infrastructure is secure and reliable.
Integrating cloud services. Cloud developers integrate cloud services such as databases, messaging systems and authentication services into the applications. They also develop APIs that other applications can use.
Monitoring and optimising application performance. The developer monitors the performance of applications running on the cloud and optimises them for efficiency and cost-effectiveness.
Implementing security measures. Cloud engineers implement security measures to protect applications and data in the cloud. They also ensure compliance with industry and regulatory standards
Cloud developers need technical and soft skills to design, develop, deploy and maintain cloud-based applications and infrastructure that meet business requirements and deliver value to the organisation.
Some of the key skills for cloud developers include:
Knowledge of cloud computing. Deep understanding of cloud computing concepts and architecture, including virtualisation, containerisation, serverless computing and cloud storage.
Coding languages. Proficiency in coding languages such as Java, Python or JavaScript, as well as cloud-specific frameworks like AWS Lambda or Google Cloud Functions.
DevOps tools. They must be familiar with DevOps tools such as Docker, Kubernetes, Terraform and Ansible. These tools will help automate the deployment and management of cloud resources.
Cloud services. To build scalable and reliable applications, cloud developers should have expertise in cloud services such as AWS S3, Azure Cosmos DB or GCP Pub/Sub.
Security. A strong understanding of cloud security best practices, including access control, encryption and compliance.
Problem-solving. They should be able to troubleshoot issues and develop solutions to optimise application performance and scalability.
Collaboration. Cloud developers must work closely with other team members, such as architects, engineers and project managers, to develop and deploy cloud-based applications.
Communication. The developers must have excellent communication skills to collaborate effectively with team members and stakeholders.
Here are some reasons organisations are hiring cloud developers:
Expertise in cloud technologies
Cloud developers are highly skilled in designing, deploying and managing cloud-based applications and services. They have the knowledge and experience to implement cloud solutions that are tailored to your organisation's needs, which help you save time and resources.
They help you reduce costs by leveraging cloud technologies to scale your business infrastructure according to your requirements.
Flexibility and scalability
Cloud engineers can help you design and implement applications that can easily scale up or down based on your business requirements.
Access to new technologies
Cloud developers stay up-to-date with the latest cloud technologies and can provide you with the necessary expertise to leverage new technologies to improve your business operations.
At Deazy, we provide access to a top-tier network of pre-vetted cloud developers from around the world who are available flexibly. This makes it easy for you to hire cloud engineers when and how you need them.
We have a range of engagement models that seamlessly integrate with your business at every stage, ensuring reliability, flexibility and cost-effectiveness when accessing our exceptional cloud developers through our vetted delivery teams.
Our platform manages everything from the initial brief and estimation to team selection and delivery, streamlining the entire process in one place. Also, our expansive ecosystem allows for seamless flexibility, enabling you to turn cloud developers on and off as needed.
We Deazily manage your project, which is why our experienced account managers support your team and oversee each project at each step.
Ready to hire cloud developers today? Feel free to give us a call.
FAQs
---
Cloud developers are programmers who specialise in designing, developing and maintaining applications hosted on cloud computing platforms, like AWS, Microsoft Azure or Google Cloud Platform (GCP).
Hiring cloud developers can provide your business with numerous benefits, including cost savings, scalability and flexibility. Cloud engineers can help you leverage the power of cloud computing to build applications that are more efficient, secure and reliable.
Cloud developers should have strong skills in programming languages such as Java, Python or Ruby and knowledge of cloud platforms like AWS, Azure or GCP. They should also have experience with software development frameworks such as Node.js, .NET or Django
Ready to
power up your
digital delivery?
Find the perfect team to support your project delivery