Plug Expert App Developers into Your Team Easily
Hire vetted, specialist mobile app developers to build a functional app for your business. Our devs are intelligently matched to ensure they are the right fit for your mobile app development project.
Flexible Engagements

Scaleable, On Demand

Deazy Quality Guarantee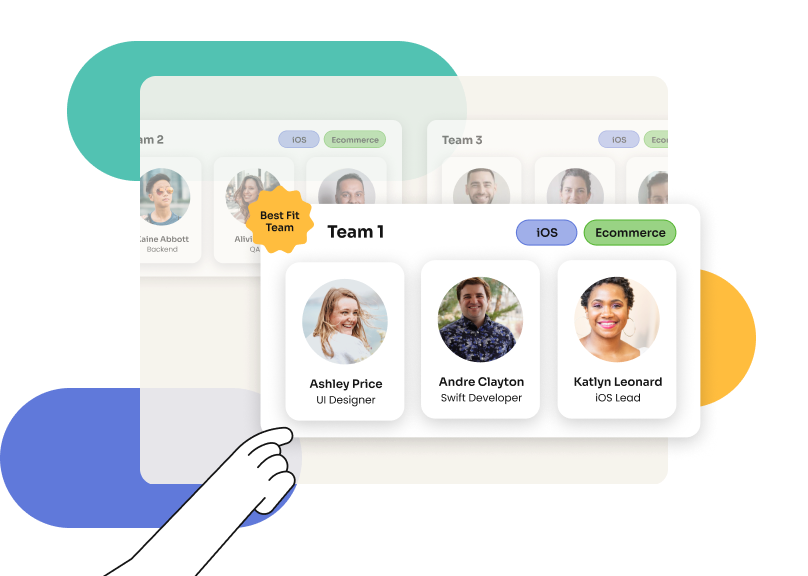 We support companies like


Also featured in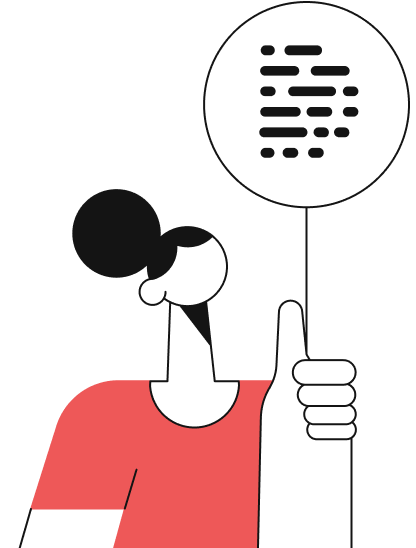 Start Your Development Journey with Intelligently Built Dev Squads
Find skilled developers for your project and experience hassle-free development with certified mobile app developers.
You can assemble a team tailored to your needs in at least two weeks from our pool of over 5,000 pre-screened professionals. With Deazy, capacity and capability are no longer a concern.
Our developers usually work on a 3, 6 or 12-month basis, with discounted rates for longer commitments.
Fast, Easy Hiring
Start collaborating with qualified app developers in weeks, not months.
Top Quality Developers
At Deazy, we prioritise quality over quantity when finding the right app developers for you.
Ensuring the Right Fit at Every Step
Our services go beyond offering proficient mobile app developers.
"The quality and flexibility of development teams from Deazy have helped support us across multiple product roadmaps."
"We just told Deazy what we wanted, and they've given us the solution. We tried a few different options, and Deazy was the strongest candidate."
"We saw a 6x increase in our digital product delivery velocity. Working with Deazy allowed us to increase the overall quality of our digital products and made it easier for us to manage all of our systems as our business grew."
"Deazy's speed is something we were really impressed with - being able to spin up a cross-functional team in a matter of days."
"[Deazy] deliver on time and stay within budget. Their quality of work is excellent."
"The quality of the team's performance, what they could deliver for us, and the service that we got from the account team were their outstanding attributes. They became part of our cross-functional team."
Hiring Mobile App Developers with Deazy is as
Simple as ABC
01
Inform our team about your project.
Complete our on-site briefing flow and discuss your requirements with one
of our team members.
02
Receive estimates and proposals through our platform.
View your project estimate, evaluate potential candidates and find the ideal
app developers using Deazy's AI-powered platform.
03
Commence the project!
Within two weeks, you can have an app developer or a team of developers
working on your project. Now, sit back, relax and observe Deazy doing what
we do best – simplifying development!
Find a developer for your project
What Is an App Developer?
An app developer is an expert who specialises in creating applications for mobile devices such as smartphones and tablets.
These programmers are responsible for designing, building, testing and deploying mobile applications that run on various platforms like iOS, Android or Windows.
App developers can work in various settings, including software development companies, IT departments and startups.
They are familiar with various mobile development methodologies, including Agile, and often collaborate with designers, project managers and other developers to build high-quality apps that meet the client's requirements.
App developers have expertise in programming languages such as Swift, Java, Kotlin or React Native, and they utilise frameworks and tools specific to mobile app development.
Hire a Mobile App Developer from Deazy
At Deazy, we prioritise excellence in everything we do. Our exceptional development teams undergo rigorous screening for code proficiency, cultural fit and project management expertise to guarantee a seamless and risk-free delivery process.
But our capabilities extend beyond development – our large dev ecosystem means we can assemble a team consisting of a project manager, quality assurance engineer, UI/UX designer and software tester.
Say goodbye to long wait times – our team can start working on your project in just a matter of days. Our expertise spans a broad range of technologies, frameworks and platforms, ensuring we can cater to all your capacity and capability requirements.
Also, our app developers are ISO 27001 certified, which means that the security of your app is guaranteed. Trust our app developers to deliver top-quality results that exceed your expectations!
---
Not sure which mobile app developer to hire? Here are some common types of developers to hire for your project.
iOS app developers. They specialise in creating mobile applications for Apple's iOS platform. iOS devs are responsible for designing, developing, testing, and deploying mobile applications for iPhones and iPads.
Android app developers. They specialise in designing, developing, testing and deploying mobile applications for Android devices such as smartphones, tablets and smartwatches.
Cross-platform app developers. These programmers use frameworks such as React Native, Flutter or Xamarin to create mobile apps that can run on multiple platforms.
Web app developers. Web application developers specialise in creating apps that run on mobile browsers and do not need to be downloaded from an app store.
Hybrid app developers. They use native and web technologies to create apps that can run on multiple platforms.
The responsibilities of a mobile app developer can vary depending on the project requirements and the specific role within the development team. Below are some roles of a mobile app developer.
Understanding project requirements
The app developer needs to work with the project team to understand the requirements and objectives of the project.
Designing and developing mobile applications
The programmer is responsible for creating code and implementing designs to create a functional mobile application.
The app dev must test the application for bugs and other issues that can prevent it from working correctly.
Keeping up to date with new technologies
Mobile app developers must stay up-to-date with the latest trends and technologies to ensure that the application uses the most current and effective methods.
Maintaining and updating the application
After the application is launched, the developer must maintain and update it as needed to keep it functioning correctly and up to date with the latest operating systems and devices
An app developer requires many skills to create high-quality mobile applications. Some of the essential skills of an app developer include:
Proficiency in programming languages. App developers must be proficient in at least one programming language, such as Java, Kotlin, Swift or Objective-C.
Knowledge of app development frameworks and tools. They need experience with app development frameworks and tools like React Native, Flutter, Android Studio, Xcode, etc.
Solid understanding of database management. App developers must understand how to manage and work with databases like SQLite and Realm to store and retrieve data in mobile applications.
UI/UX design. The developers must understand user interface (UI) and user experience (UX) design principles to create visually appealing mobile apps.
Problem-solving skills. App developers must have strong problem-solving skills to troubleshoot issues and find solutions to technical problems.
Collaboration skills. They must collaborate with other team members, such as designers and project managers, to ensure the project progresses as planned.
Hiring a mobile app developer brings many benefits to your business or organisation. App devs have the technical skills and knowledge to design and develop mobile apps that meet the requirements and needs of your business.
Also, they can create custom mobile apps tailored to your business goals and help you choose the right technologies and frameworks for your project.
Another reason to hire a mobile app developer is time and cost savings. Hiring an app developer can save you time and money in the long run. The dev can complete your project in a shorter time frame than if you were to assemble an in-house team.
Aside from that, app developers can ensure that your mobile application is of high quality and meets industry standards. They can test and debug it to ensure it works correctly on different devices and operating systems.
Also, they can use their UI and UX design expertise to create a visually appealing, easy-to-navigate and user-friendly application.
Mobile app developers are good at creating functional apps. A well-designed and functional mobile application can give your business a competitive advantage.
The app can help you reach a broader audience and improve customer engagement, increasing sales and revenue.
FAQs
---
You can hire mobile app developers from a software development outsourcing company like Deazy to build your app. Hiring app programmers saves time and reduces time to market.
The cost of hiring an app developer varies based on several factors, such as the app's complexity, the developer's experience and qualification, and their location.
Ready to
power up your
digital delivery?
Find the perfect team to support your project delivery