Plug vetted, specialist Front-End developers into your squad, flexibly!
Hire intelligently matched Front-End developers from vetted nearshore teams, when you need them, to flexibly deliver your build across tech stacks.
ISO27001 Certified

IR35 Friendly Devs

Risk Free Intro Period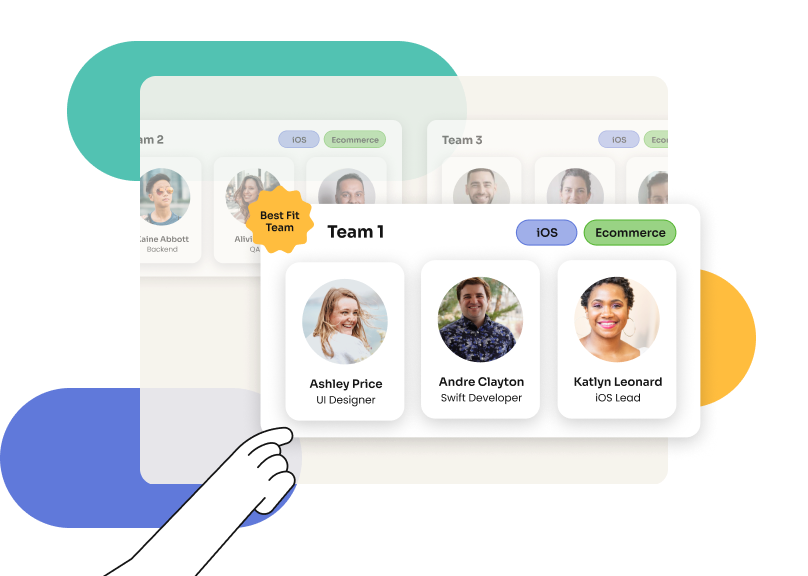 We support companies like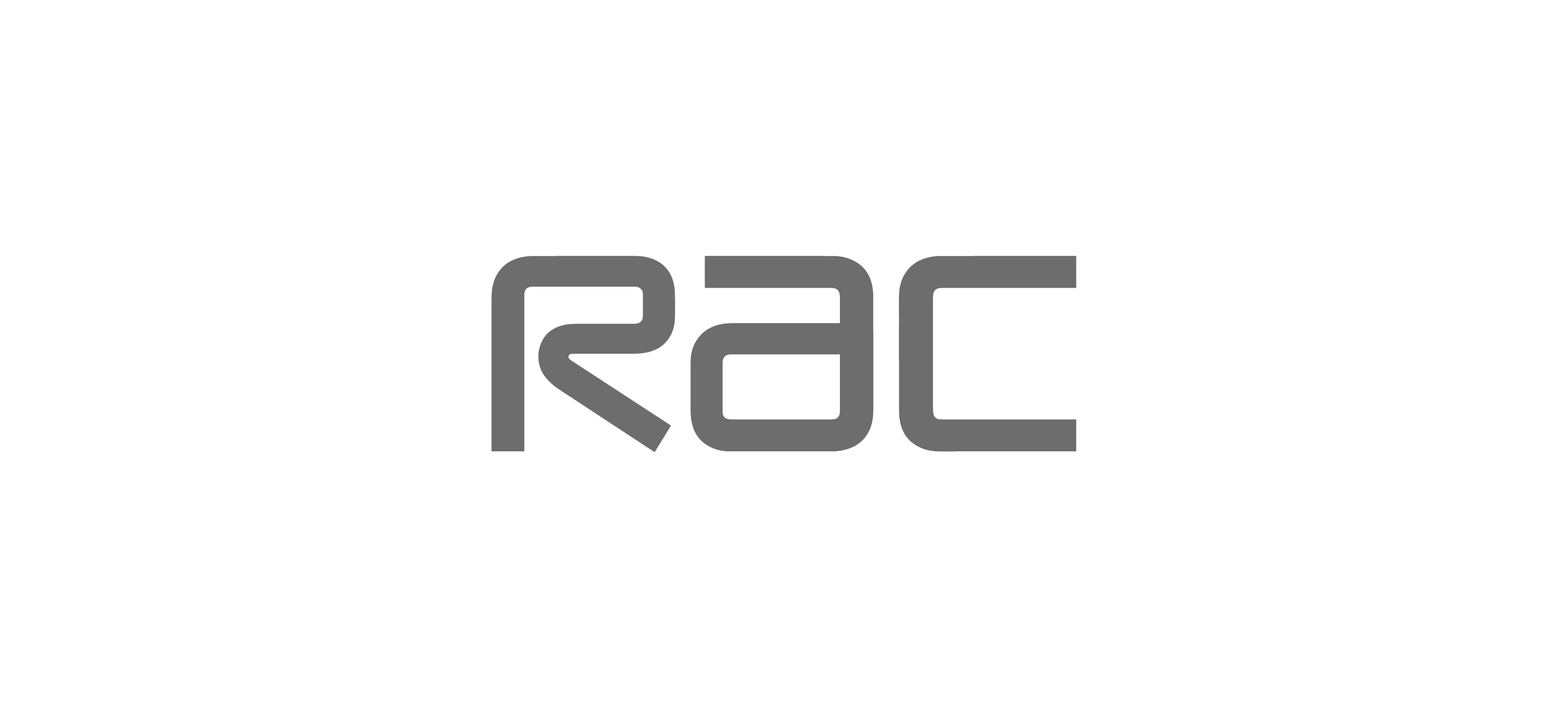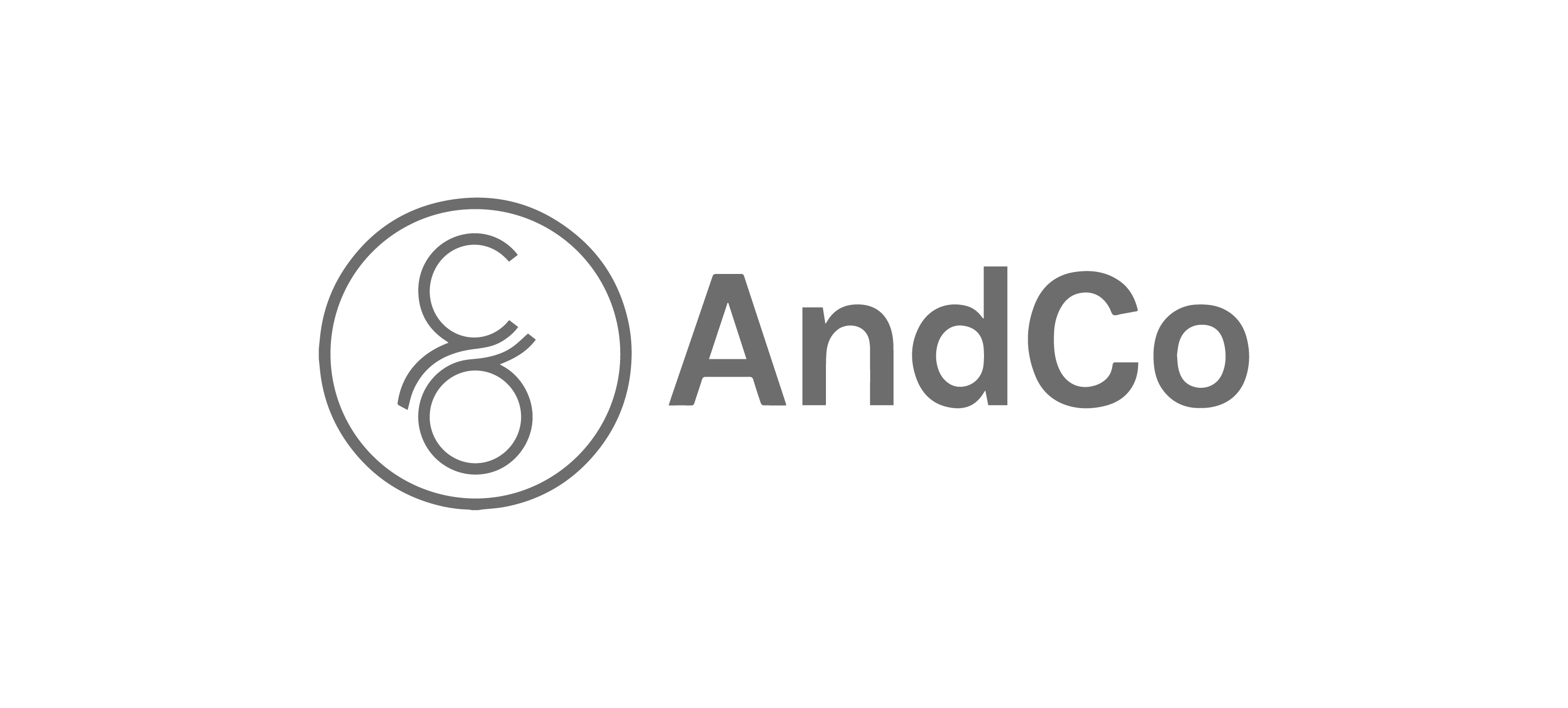 Also featured in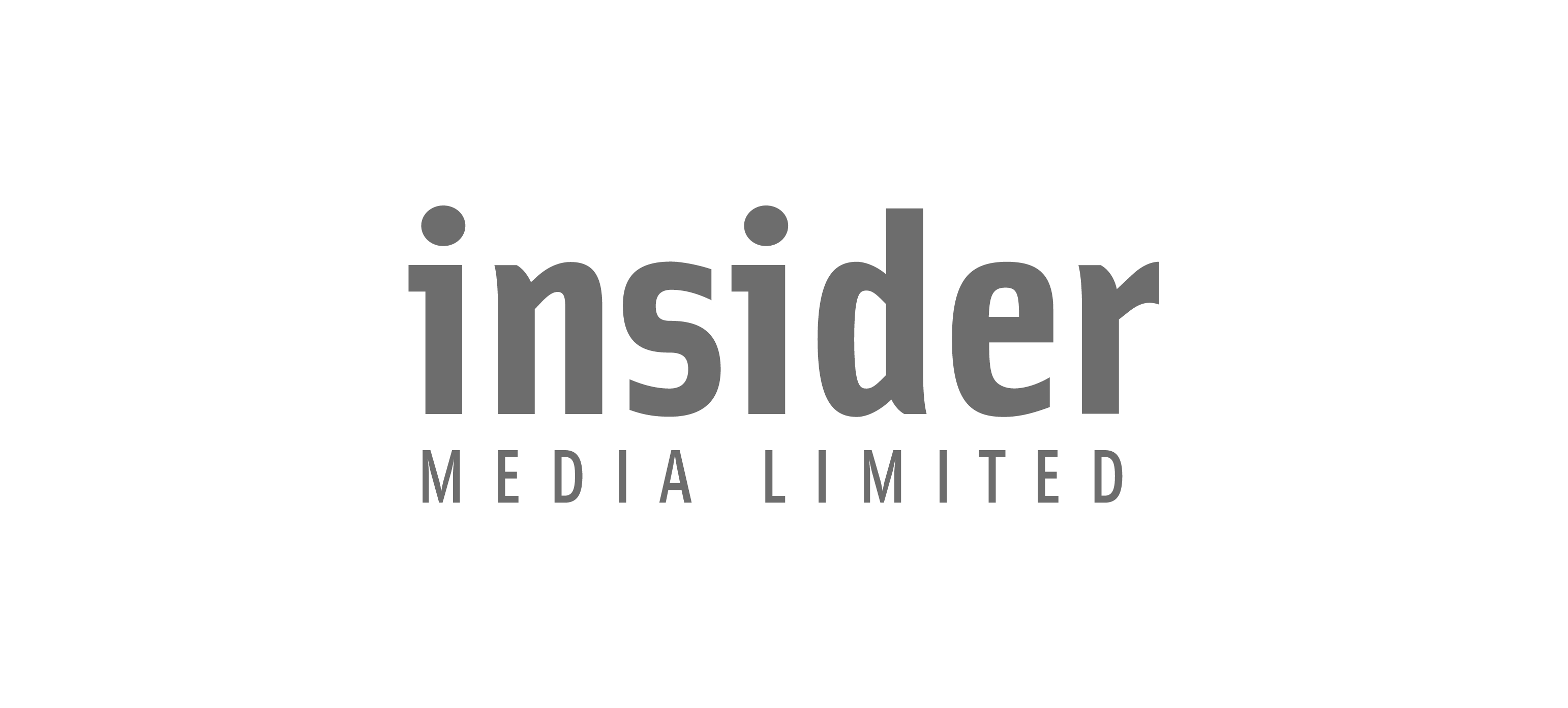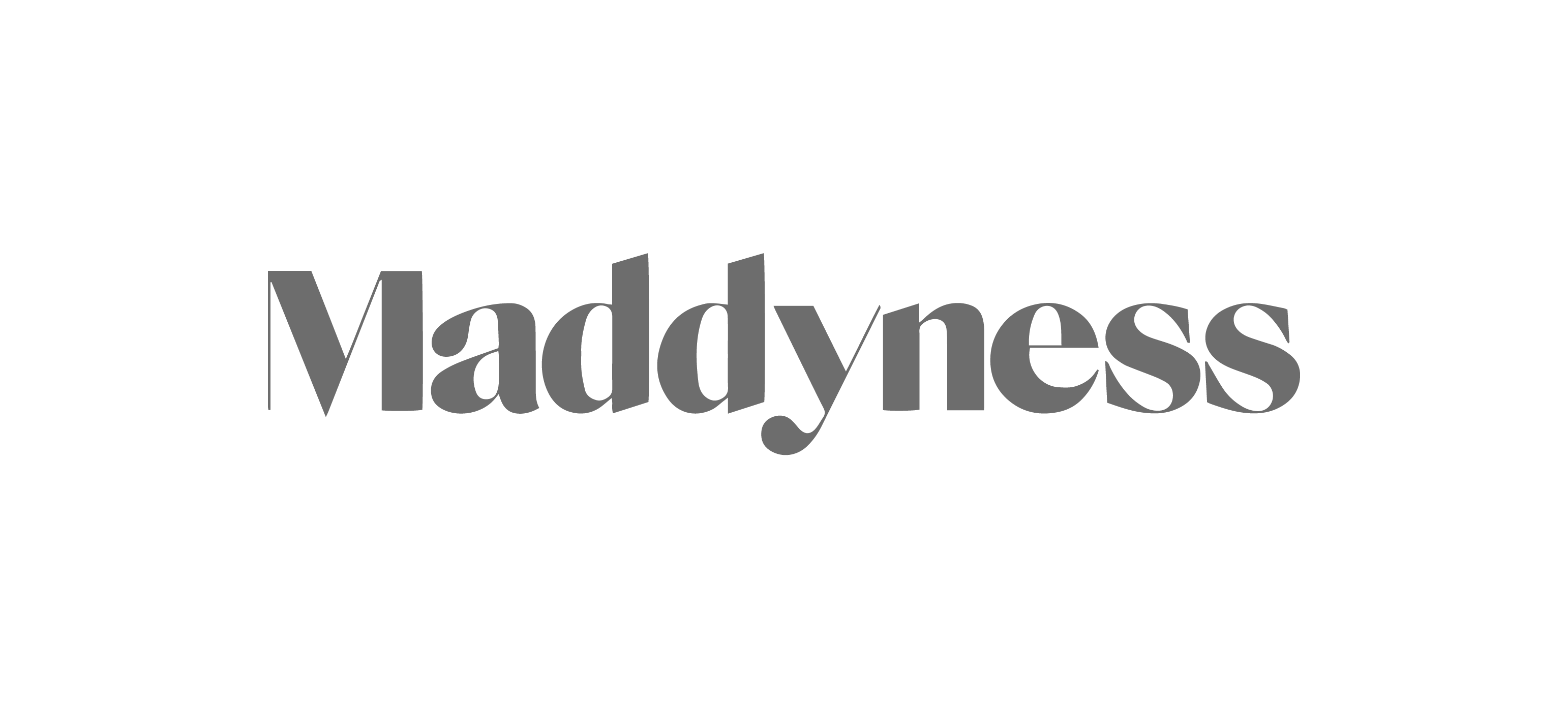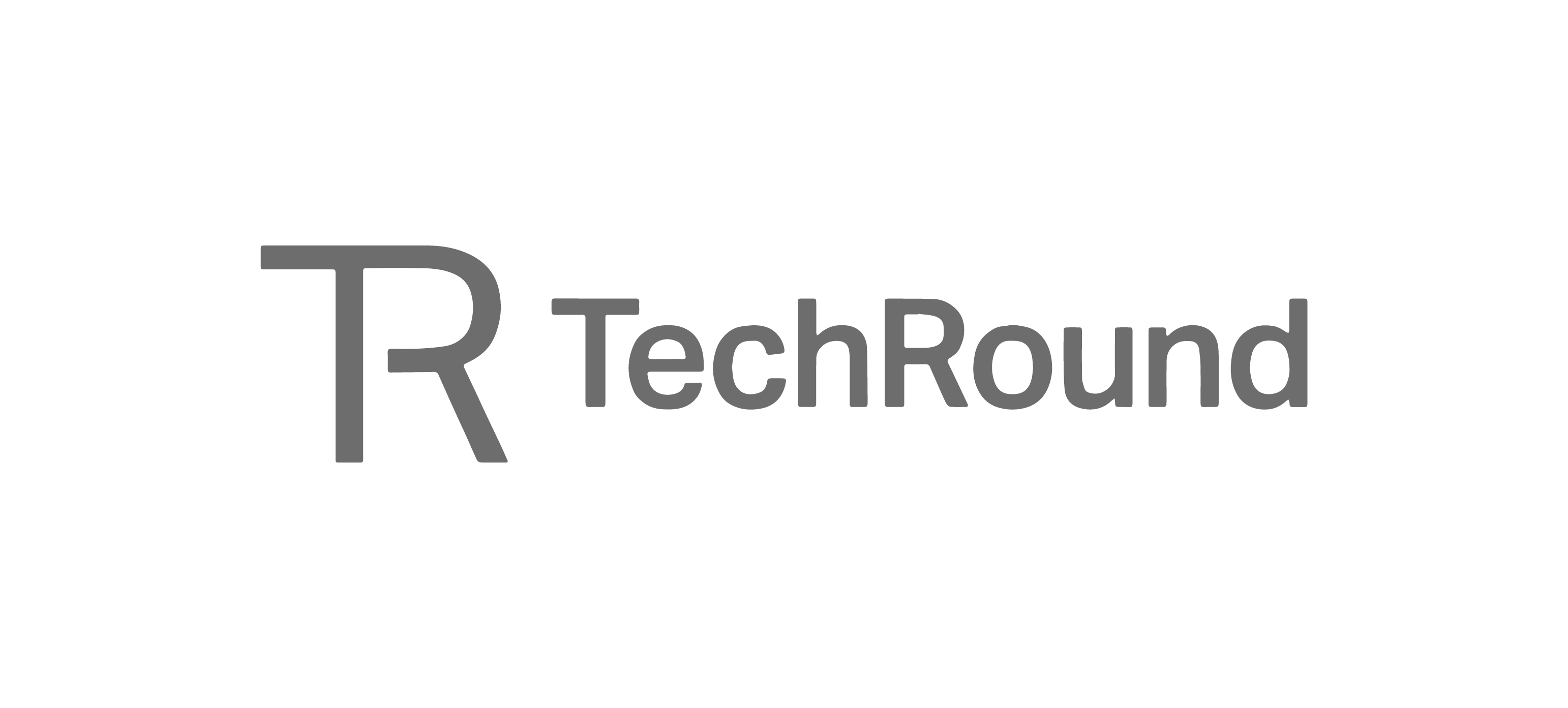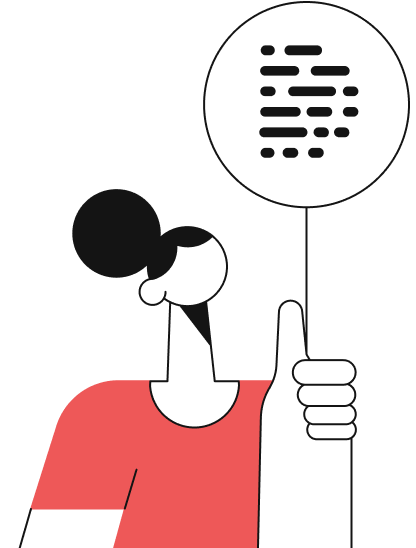 Deliver roadmap with intelligently built Front-End dev squads.
Start delivering your digital projects and discover just how easy development can be with vetted, certified Front-End developers and development teams.
Onboard a team that suits you in as little as 2 weeks, with access to 5000+ pre-screened experts, and never worry about capacity or capability again.
Our developers are typically placed on a 3, 6 or 12 month basis with discounts for longer commitments.
Fast, Easy
Hiring
Start working with vetted Front-End
developers in just 2 weeks.
Top Quality
Developers
We believe in quality over quantity,
when finding you developers.
Ensuring the Right Fit
at Every Step
At Deazy we provide more than
just expert Front-End developers.
"The quality and flexibility of development teams from Deazy have helped support us across multiple product roadmaps."
"We just told Deazy what we wanted, and they've given us the solution. We tried a few different options, and Deazy was the strongest candidate."
"We saw a 6x increase in our digital product delivery velocity. Working with Deazy allowed us to increase the overall quality of our digital products and made it easier for us to manage all of our systems as our business grew."
"Deazy's speed is something we were really impressed with - being able to spin up a cross-functional team in a matter of days."
"[Deazy] deliver on time and stay within budget. Their quality of work is excellent."
"The quality of the team's performance, what they could deliver for us, and the service that we got from the account team were their outstanding attributes. They became part of our cross-functional team."
Hiring Front-End Developers with Deazy:
Is Easy!
01
Initiate the process by providing your project details.
Fill out our simple on-site briefing flow and chat through your
requirements with a helpful member of the Deazy team.
02
Receive project proposals and estimates via our platform.
View your project estimate, screen potential candidates and find the
perfect dev talent via Deazy's automated platform.
03
Project commencement!
Get a Front-End developer or whole team working on your project in as little as
two weeks. Now all you have to do is sit back, relax and watch Deazy
do what we do best - making development easy!
Find a developer for your project
What is Front-End Development?
Front-End Developer is a title used to describe a developer that is skilled in multiple languages and frameworks. Front-End development is the process of creating the parts of software or web applications that the user can see and interact with. It is also known as client-side development and is generally considered to include HTML, CSS & JavaScript programming as a minimum.
However, just these 3 languages are often too simplistic a view of what Front-End developers do too. With the rise of mobile applications, there has been a growth in the number of front-end languages developers need to understand. Furthermore developers have also had to become more well-versed in frameworks associated with the deployment of various platforms.
---
A brief outline of the main technologies in a front-end developer's toolbox are:
HTML/CSS
HTML is the base language of the web. The HyperText Markup Language (HTML) programming language, which defines the structure and meaning of web content, is a building block for front-end development. Through HTML, browsers display text or load elements, rendering web pages which contain hyperlinks and links to other webpages, for users.
CSS or Cascading Style Sheets is how HTML is displayed, defining things such as colours, sizes, fonts and positioning of elements for each type of screen or device
JavaScript
JavaScript (JS) extends the functionality of websites beyond HTML and CSS. Webpages can refresh themselves dynamically and respond to user actions without page reloads or other changes. Without JavaScript web pages remain merely documents on the web with no interactivity.
That is the big 3 in front end development! However as mentioned the front-end developer has to have a wider skill set that includes knowledge of frameworks that provide additional functionality and code libraries.
Knowledge and use of these frameworks has vastly increased the efficiency of developers by providing pre-written standard functions, and therefore removing the need to build common functionality and components from scratch.
JavaScript frameworks include Angular, Vue JS, JQuery and ReactJS while Bootstrap and Grid provide frameworks for CSS.
There are benefits to hiring front-end developers rather than using different developers for each component part of the application. A skilled and experienced front-end developer can build a coherent user interface that is consistent across all devices. Having a single developer working on all front-end development also makes it easier to fit together different pages and functionality.
In recent years a major trend in front-end development has been the growth of applications for mobile and smart devices, with users accessing applications from a growing number of devices with different screen sizes and interaction options.
As a result, front-end developers must ensure their application delivers a consistent, high-quality user experience for all devices and usage scenarios. That is a challenge that is best met by having the front-end built from a single source.
Front-end developers wear several different hats including understanding design concepts, user interface requirements as well as the programming languages. A skilled developer brings so much more than just programming to a project.
All in all, hiring a front-end developer provides the ability to create multi-platform apps for web and mobile using a single developer. This has a multitude of benefits: from quicker production times to avoiding issues with integration when components are created separately. Everything that needs to work together to bring the application to life is being produced together making it cost effective as well as quick.
A skilled front-end developer has knowledge of all the appropriate frameworks and can make sure the best one for a particular project is used. Additionally, by using a dedicated front-end developer there are benefits post project launch, such as when a project requires ongoing maintenance or needs to scale.
Demand for Front-End Developers is high, due to the benefits they can bring to a development team, however not all front-end developers are equal. Ensuring the correct skill set in a prospective hire is paramount as not all may be familiar with every aspect of the expanding tools available to them. Developers with up to date skills are hard to find.
With a limited pool of certified developers and massive demand for the skillset, hiring high quality front-end certified developers is not only a time-consuming task but can also be an expensive affair.  Attracting the best talent from the available pool is crucial to the success of an ambitious development roadmap.
Deazy's unique, limitless ecosystem of pre-vetted, nearshore front-end developers ensures you get access to intelligently matched, flexible talent. Whether you are looking to start a new project from scratch or to augment an existing in-house team, Deazy provides flexible access to top talent from 60+ tech stacks, including certified front-end developers.
Deazy's unique team-matching algorithm allows us to match your project or team augmentation requirements with developers who have experience in similar fields, prefer similar type engagements and enjoy working in your preferred team structure.
Deazy also screens all their teams for culture, comms, tech knowledge and certification, before adding them to Deazy's ecosystem of available candidates. Any candidates who apply to your projects have already been approved as legitimate, and qualified. This means our team saves you time finding reliable front-end developers who are well suited for your project before you even review CVs and project briefs.
Ready to
power up your
digital delivery?
Find the perfect team to support your project delivery