Find and Hire Dedicated Ionic Devs within Two Weeks
Hire experienced CodeIgniter developers flexibly and enjoy working with top talents from a vetted nearshore team.
ISO27001 Certified

Vetted Teams

Risk Free Intro Period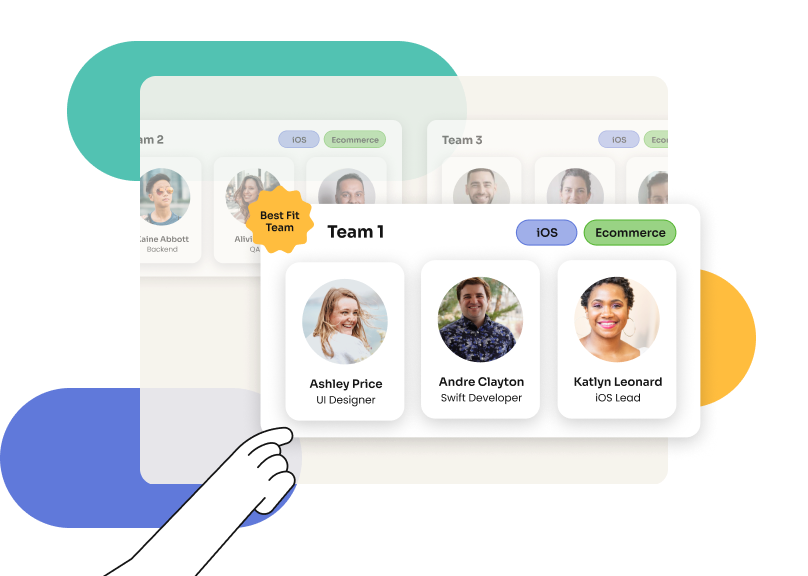 We support companies like


Also featured in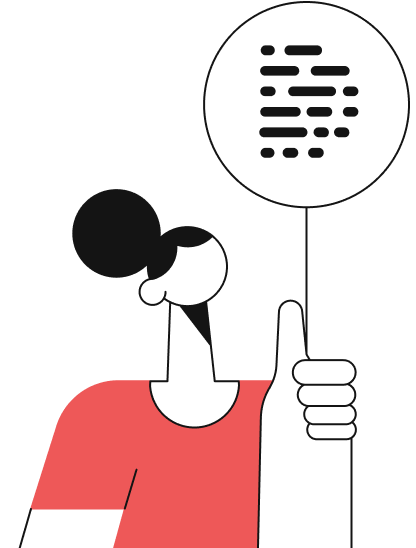 Let Expert Ionic Developers Build Your Project
Engage experienced Ionic developers to build your software and discover how easy development can be when you work with a vetted and certified specialist or team.

Enjoy fast hiring and onboard a team that suits your requirements in less than two weeks. When you hire from Deazy, you don't have to worry about capacity and capability again.

You can hire our devs on a 3, 6 or 12-month basis and get discounts for longer engagements.


Find Devs Quickly
Start working with certified Ionic developers in two weeks.
Top-Rated Developers
We value quality over quantity and ensure you work with the best.
We Manage Your Project
Our services extend beyond outsourcing Ionic developers.
"The quality and flexibility of development teams from Deazy have helped support us across multiple product roadmaps."
"We just told Deazy what we wanted, and they've given us the solution. We tried a few different options, and Deazy was the strongest candidate."
"We saw a 6x increase in our digital product delivery velocity. Working with Deazy allowed us to increase the overall quality of our digital products and made it easier for us to manage all of our systems as our business grew."
"Deazy's speed is something we were really impressed with - being able to spin up a cross-functional team in a matter of days."
"[Deazy] deliver on time and stay within budget. Their quality of work is excellent."
"The quality of the team's performance, what they could deliver for us, and the service that we got from the account team were their outstanding attributes. They became part of our cross-functional team."
CodeIgniter Development Is Easy
with Deazy!
01
Provide a brief of your project to our team.
Share your project requirements by completing our simple on-site briefing flow with the help of our team members.
02
Receive estimates and proposals.
Get a clear view of your project estimate, screen potential Ionic developers and find the perfect talent through our automated platform.
03
Project kick-off!
Within two weeks, you can have an Ionic dev or a whole team working on your project. Sit back, relax and let Deazy do what we do best – making development easy!
Find a developer for your project
What Is CodeIgniter?
Ionic is an open-source app development framework that allows developers to build high-quality, cross-platform applications with web technologies like HTML, CSS and JavaScript.
It provides many pre-built UI components and tools to create intuitive and interactive apps that can be deployed on several platforms, including iOS, Android and the web.
With its robust features and ease of use, Ionic has become a preferred choice for many developers looking to create mobile apps quickly and efficiently.
Why Use Ionic?
Here are some reasons businesses use Ionic to develop mobile and web applications.
Cross-platform development. With Ionic, you can create mobile applications that work on iOS, Android and Windows using a single codebase. This saves time and effort compared to developing separate apps for each platform.
Easy to learn. Ionic uses web technologies such as HTML, CSS and JavaScript, which many developers widely know and understand. This makes it easy for developers to learn and develop mobile apps quickly.
Pre-built UI components. It has many pre-built UI components and themes that can be easily customised to create visually appealing and interactive mobile apps. This reduces time and effort in building UI components from scratch.
Plugins and integrations. Ionic supports integration with popular tools and services such as Cordova and Firebase to enhance the functionality of mobile apps. It also offers many plugins that can be easily integrated into mobile apps.
Active community. Ionic has a large devs community that contributes to the development of the framework. This means that plenty of resources, documentation and support are available for developers using Ionic.
What Is an Ionic Developer?
An Ionic developer is a programmer who builds mobile applications using the framework.
This expert is proficient in web technologies such as HTML, CSS and JavaScript and has a strong knowledge of the Angular framework, which Ionic is built on.
Ionic devs are responsible for designing, developing, testing and deploying cross-platform mobile applications for iOS and Android platforms.
Also, they work closely with other developers, designers and stakeholders to ensure that the mobile application meets the requirements and specifications.
Some of the key responsibilities of an Ionic developer include:
Developing mobile applications using the Ionic framework and web technologies.
Designing and implementing mobile app UI using pre-built components or customising existing components.
Implementing app functionality and features using Angular and Ionic plugins.
Testing and debugging apps to ensure they work properly on multiple platforms.
Integrating mobile apps with other services and APIs.
Deploying mobile apps to app stores or other distribution channels.
Skills of an Ionic Developer
Here are some skills to watch out for when hiring an Ionic developer.
Strong knowledge of web technologies
The developer should understand front-end technologies such as HTML, CSS and JavaScript well.
Ionic is built on the Angular framework, so a developer should understand Angular concepts and syntax.
Knowledge of the Ionic framework
A developer should deeply understand the Ionic framework, its components and how to use them to build mobile applications.
Experience with RESTful APIs
Familiarity with RESTful APIs and the ability to integrate them into mobile applications is a must.
Experience with mobile app testing
Hire an Ionic developer familiar with testing frameworks such as Jasmine and Karma and who knows how to write unit tests and end-to-end tests for mobile applications.
Knowledge of version control

The developer should be familiar with version control tools such as Git and be able to use them to manage code and collaborate with other devs.

Good communication skills


Communication is crucial in software development. That is why an Ionic developer should have good communication skills and be able to work effectively in a team environment.
Why Hire an Ionic Developer?
One of the main advantages of hiring an Ionic developer is the ability to save time and money on app development.
With a single codebase for multiple platforms, the programmer can streamline the development process to reduce development time and cost. This also ensures that updates and maintenance can be done more efficiently.
Another reason to hire Ionic developers is that they are skilled in utilising pre-built UI components and tools to create mobile apps that meet your business's and users' needs.
In addition, Ionic developers have expertise in web technologies, Angular and TypeScript, which allows for creating scalable apps that can handle complex business logic and data processing.
They are also experienced in integrating RESTful APIs and other backend technologies to create seamless and efficient app experiences to ensure your app runs smoothly.
Hire Ionic Developers from Deazy
At Deazy, we understand that hiring skilled Ionic developers can be a daunting task. That's why we offer a hassle-free solution to help you handle the tough part of the process while you focus on growing your business.
Our dedicated in-house team of delivery managers are experts in managing software development projects. They will help you manage your project and provide feedback to the team to ensure that the software meets your business requirements.
We offer various engagement models that you can choose from, depending on your needs. Whether you want team augmentation or a dedicated dev squad, we have you covered. You only pay for the work done on your project, which makes it easy for you to scale your team up or down.
If you're ready to hire skilled Ionic developers, feel free to give us a call. Our devs are ready to help you find the right talent to build your next mobile application.
---
An Ionic developer builds cross-platform mobile applications using the Ionic framework. The developer has strong knowledge of web technologies, Angular, TypeScript, RESTful APIs, version control and good communication skills.
The hourly rate of an Ionic developer varies depending on the experience level, location and project complexity. On average, the hourly rate can range from $25 to $150 per hour.
The cost of hiring a CodeIgniter developer varies depending on various factors, such as their experience level, technical skills, location and project requirements. You can expect to pay an hourly or fixed rate for their services. Working with an outsourcing agency like Deazy can help you find a cost-effective solution that matches your budget and business requirements.
Ready to
power up your
digital delivery?
Find the perfect team to support your project delivery