Accelerate Development with Certified iOS Developers: Hire 2X Faster!
Find talented iOS programmers from nearshore teams around the world, on-demand, to flexibly create software for your business. Enjoy faster hiring and access to our over 5,000 expert devs.
ISO27001 Certified

Vetted Teams

Risk Free Intro Period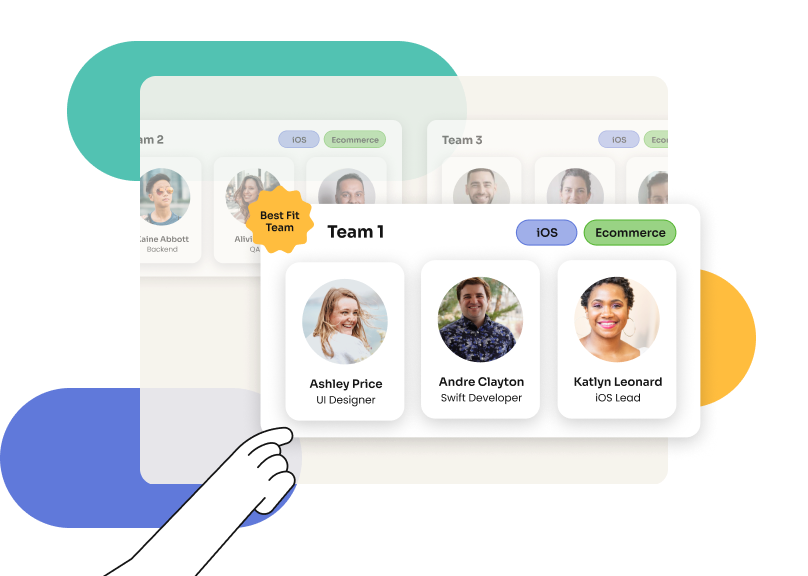 We support companies like


Also featured in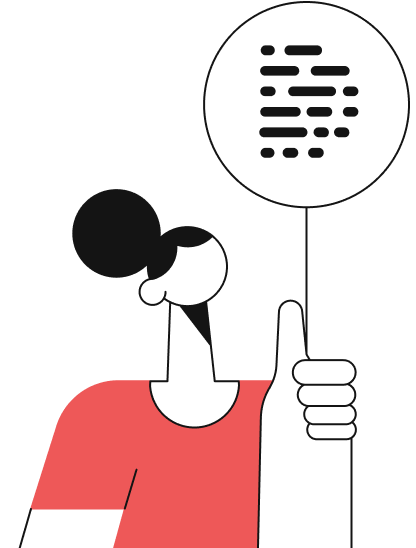 Hire Vetted Devs Intelligently Matched to Your Project
Start your iOS development project and learn how easy it can be with vetted, certified developers or dev teams.

With access to 5,000+ pre-screened experts, including iOS developers, you can onboard a squad that suits your requirements in as little as two weeks. Hiring devs from Deazy means you never have to worry about capacity or capability again.

Our iOS developers are usually placed on a 3, 6 or 12-month basis with discounts for longer engagements.
Enjoy Fast Hiring
Hire iOS developers to build your app in weeks, not months.
First-Rate Programmers
At Deazy, we place quality above anything else.
We Manage Your Project
Our services go beyond finding talented iOS developers.
"The quality and flexibility of development teams from Deazy have helped support us across multiple product roadmaps."
"We just told Deazy what we wanted, and they've given us the solution. We tried a few different options, and Deazy was the strongest candidate."
"We saw a 6x increase in our digital product delivery velocity. Working with Deazy allowed us to increase the overall quality of our digital products and made it easier for us to manage all of our systems as our business grew."
"Deazy's speed is something we were really impressed with - being able to spin up a cross-functional team in a matter of days."
"[Deazy] deliver on time and stay within budget. Their quality of work is excellent."
"The quality of the team's performance, what they could deliver for us, and the service that we got from the account team were their outstanding attributes. They became part of our cross-functional team."
Hiring iOS Programmers with Deazy
Is as Easy as 1, 2 and 3
01
Share your project details with us.
Use our user-friendly on-site briefing flow to discuss your requirements with a member of our team.
02
Access estimates and proposals on our platform.
Get project estimates and proposals and screen potential iOS developers via our automated platform.
03
Kickstart your project.
Your iOS developer or team will begin working on your project within two weeks. Now sit back and watch us do what we do best – make development easy!
Find a developer for your project
What Is an iOS Developer?
An iOS developer specialises in using programming languages such as Swift or Objective-C to develop mobile applications that run on iOS devices such as iPhones, iPads and iPods.
iOS developers are responsible for designing, developing, testing and deploying mobile apps and ensuring they are optimised for performance, security and user experience.
They may work alone or as part of a development team and may be responsible for creating apps for different industries, such as healthcare, finance, gaming and more.
What Are iOS Developers' Responsibilities?
The responsibilities of iOS developers include the following:
Designing and developing iOS device applications using programming languages such as Swift or Objective-C.
Collaborating with designers, product managers, and other devs to create intuitive and user-friendly mobile applications.
Writing clean and efficient code optimised for performance, security and maintainability.
Conducting thorough testing of applications to ensure they function as intended and fixing any bugs or issues.
Staying up-to-date with the latest technologies, trends, and best practices in mobile development and incorporating them into their work.
Ensuring that applications comply with Apple's App Store guidelines and other relevant regulations and standards.
Providing technical support to end-users of applications and managing any issues they may have.
What Are iOS Developers' Skills?
When hiring iOS developers, the skills to consider include:
Proficiency in programming languages such as Swift and Objective-C and knowledge of other programming languages such as Java, Kotlin or C++.
Experience with iOS development frameworks like UIKit, Core Data and Core Animation.
Knowledge of software development methodologies, including agile development and test-driven development.
Understanding of software architecture and design patterns and the ability to write clean, efficient and maintainable code.
Solid problem-solving skills, with the ability to find and fix errors promptly and efficiently.
Strong communication skills, with the ability to collaborate effectively with other developers, designers and stakeholders.
Experience with user-interface design and the ability to create engaging and intuitive user experiences.
Why Hire iOS Developers
Hiring iOS developers can be a smart investment for businesses looking to create high-quality mobile applications that run on iPhones and iPads. Below are several reasons why engaging iOS programmers can be beneficial.
One reason to hire iOS developers is that they have specialised knowledge and expertise in creating fast, responsive and easy-to-use applications, which can help increase user engagement and satisfaction.
Aside from that, hiring iOS programmers can help you save time and resources. This is because you can leverage their expertise and experience to streamline the development process and create applications more efficiently.
iOS programmers can help businesses keep up with the latest trends in mobile development. Since they are familiar with the latest updates and features of the iOS platform, they can incorporate them into their work to create modern and up-to-date applications.
This will allow your business to stay competitive and relevant in an increasingly mobile-driven marketplace.
Hiring iOS developers can give you access to a broader talent pool and resources. Devs from an outsourced team may have experience developing applications for various industries and use cases. This will make it easy for them to build an app that meets your business needs.
Hire iOS Developers from Deazy
At Deazy, quality is our top priority, so all our developer teams are vetted for code, culture and communication to ensure risk-free delivery.
But we provide more than just developers – we can easily help you build a dev team consisting of all the talent you need to build your app.
Another reason to hire iOS app developers from Deazy is that you don't have to wait months to start your project. Our vast ecosystem means your team is ready to go on-demand, helping you build a team in as little as two weeks.
We cover a wide range of technologies and frameworks, so all your capacity and capability needs are covered. Aside from that, our devs are IR35-friendly and ISO 27001 certified.
---
When hiring an iOS developer, you should look for someone with a strong technical background in iOS development, including experience with programming languages like Swift and Objective-C. You should also consider candidates with experience working with relevant tools and technologies, such as Xcode and Cocoa Touch.
iOS programmers' hourly rates vary depending on their location and experience and the project's complexity. You can cut costs by hiring iOS programmers in a nearshore location to develop your mobile app.
The cost of hiring a CodeIgniter developer varies depending on various factors, such as their experience level, technical skills, location and project requirements. You can expect to pay an hourly or fixed rate for their services. Working with an outsourcing agency like Deazy can help you find a cost-effective solution that matches your budget and business requirements.
Ready to
power up your
digital delivery?
Find the perfect team to support your project delivery