Plug vetted, specialist JavaScript developers into your squad, flexibly
Hire intelligently matched JavaScript developers from vetted nearshore teams, when you need them, to flexibly deliver your build across tech stacks.
ISO27001 Certified

Risk Free Intro Period

Deazy Quality Guarantee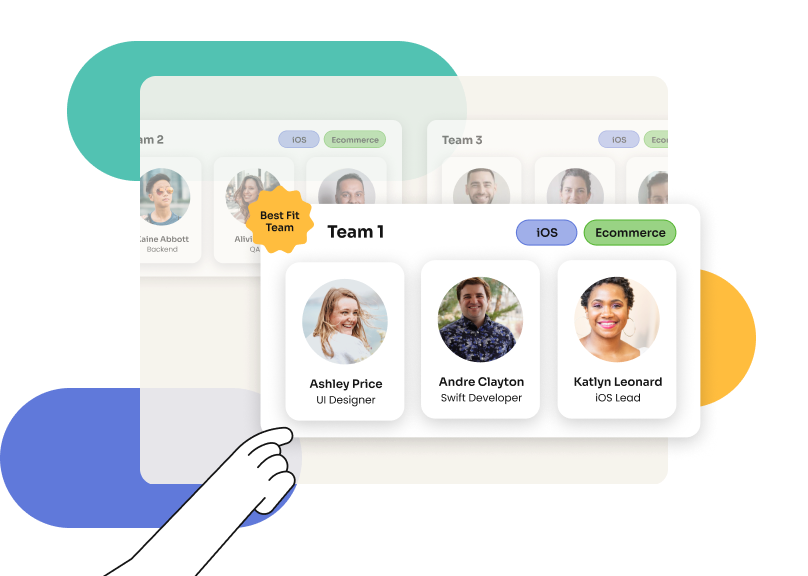 We support companies like



Also featured in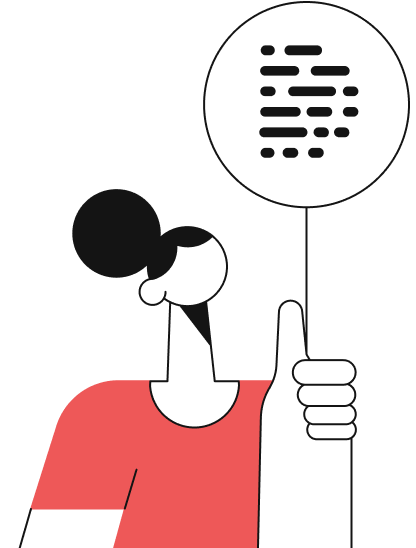 Deliver roadmap with intelligently built JavaScript dev squads.
Start delivering your digital projects and discover just how easy development can be with vetted, certified JavaScript developers and development teams.
Onboard a team that suits you in as little as 2 weeks, with access to 5000+ pre-screened experts, and never worry about capacity or capability again.
Our developers are typically placed on a 3, 6 or 12 month basis with discounts for longer commitments.
Fast, Easy
Hiring
Start working with vetted Javascript
developers in just 2 weeks.
Top Quality
Developers
We believe in quality over quantity,
when finding you developers
Ensuring the Right Fit
at Every Step
At Deazy we provide more than just expert Java developers.
"The quality and flexibility of development teams from Deazy have helped support us across multiple product roadmaps."
"We just told Deazy what we wanted, and they've given us the solution. We tried a few different options, and Deazy was the strongest candidate."
"We saw a 6x increase in our digital product delivery velocity. Working with Deazy allowed us to increase the overall quality of our digital products and made it easier for us to manage all of our systems as our business grew."
"Deazy's speed is something we were really impressed with - being able to spin up a cross-functional team in a matter of days."
"[Deazy] deliver on time and stay within budget. Their quality of work is excellent."
"The quality of the team's performance, what they could deliver for us, and the service that we got from the account team were their outstanding attributes. They became part of our cross-functional team."
Hiring JavaScript Developers with Deazy:
Is Easy!
01
Initiate the process by providing your project details.
Fill out our simple on-site briefing flow and chat through your
requirements with a helpful member of the Deazy team
02
Receive project proposals and estimates via our platform.
View your project estimate, screen potential candidates and find the
perfect dev talent via Deazy's automated platform
03
Project commencement!
Get a JavaScript developer or whole team working on your project in as little
as two weeks. Now all you have to do is sit back, relax and watch Deazy
do what we do best - making development easy!
Find a developer for your project
What is JavaScript?
JavaScript is a computer programming language that is one of the core languages of front-end web development. It is used extensively on websites with W3techs.com reporting that 98% of all websites use Javascript in their tech stack.
In simple terms JavaScript works with HTML and CSS when developing websites. While the latter two provide structure and design for web pages JavaScript brings dynamism and interactivity. Although it is possible to build websites without it, these web pages will only be able to have static features
Modern websites and mobile apps are expected to be dynamic and interactive in some way. For instance, button state changes, such as a highlight or colour change on hover are powered by JavaScript. Features like this have become so ubiquitous they often go unnoticed by users unless they are missing.
From these simple user interaction signals to complex features on web pages and fully fledged apps and games JavaScript is an essential part of the tech stack.
Not to be confused with JavaScript programming language, JavaScript (often referred to as JS) on its own is mainly a client side (front-end) technology, although frameworks like NodeJS exist that make it possible to create server-side (back-end) apps, which allow developers to create scalable network applications that can process many simultaneous user requests.
Developed in the early 90s by Netscape and initially called LiveScript, JavaScript was released in December 1995. It was quickly adopted by all major browsers, although in the early days they were not particularly compatible for developers and led to the "best viewed in Internet Explorer" statements as seen on many websites of the time.
JavaScript Versioning can be confusing, as JavaScript is actually owned by Oracle, and is actually just an implementation of ECMAScript, a standard for programming languages like JavaScript. ECMAScript is published (updated) annually with the last specification update in June 2022 and the next being 2023 and so on.
Today, ES2022 is the current version of JavaScript.
Despite foundations in web development, JavaScript is also used in other areas.
Mobile App development
Game development – particularly browser games
Software Applications using Frameworks
Interactive Web Development
---
JavaScript developers are an essential part of any web project. Whether hiring a JavaScript developer or a front-end developer is the best option will depend on the project requirements. A simple website project may be handled fully by a front-end developer while anything more complex may require a dedicated JavaScript developer.
Only a skilled and experienced JavaScript developer will be able to deliver outstanding results when using JavaScript to create rich, responsive interfaces for web applications. Any web development project will benefit from hiring a JavaScript developer to achieve an ambitious and successful web project.
The business case for hiring a dedicated JavaScript developer is strong. The power of JavaScript as a programming language coupled with a developer's skills will provide accurate insights into how challenging, time consuming or costly a project will be while ensuring that projects are delivered on time, and at the estimated cost.
Throughout this article there has been mention made of the wide range of projects that JavaScript can be used in. While a high-level JavaScript developer can work on all projects as the language remains the same, some will have better understanding of desired outcomes in one field than another.
A developer with focus on front-end web development may be a better fit for a website project than one with a focus on back-end apps using frameworks like NodeJS as an example. That is where Deazy excels, matching highly skilled and vetted JavaScript developers with the needs of the project.
Since JavaScript is such a popular programming tool, hiring JavaScript developers is not always as easy as expected. JavaScript developers are also greatly sought after by more and more employers as the consistent growth in its use continues.
All sizes and types of projects use JavaScript in some way, this means the demand for developers specialised in JavaScript, who can work flexibly on projects, is higher than ever. With a limited pool of certified developers and massive demand for the skillset, hiring high quality JavaScript certified developers is not only a time-consuming task but can also be an expensive affair. 
Deazy's unique, limitless ecosystem of pre-vetted, nearshore JavaScript developers ensures you get access to intelligently matched, flexible talent. Whether you are looking to start a new project from scratch or to augment an existing in-house team, Deazy provides flexible access to top talent from 60+ tech stacks, including certified JavaScript developers.
Deazy's unique team-matching algorithm allows us to match your project or team augmentation requirements with developers who have experience in similar fields, prefer similar type engagements and enjoy working in your preferred team structure.
Deazy also screens all their teams for culture, comms, tech knowledge and certification, before adding them to Deazy's ecosystem of available candidates. Any candidates who apply to your projects have already been approved as legitimate, and qualified. This means our team saves you time finding reliable JavaScript developers who are well suited for your project before you even have to review CVs and project briefs.
Ready to
power up your
digital delivery?
Find the perfect team to support your project delivery