Plug vetted, specialist Shopify developers into your squad, flexibly!
Hire intelligently matched Shopify developers from pre-vetted nearshore teams, when you need them, to flexibly deliver your build across tech stacks.
ISO27001 Certified

IR35 Friendly Devs

Risk Free Intro Period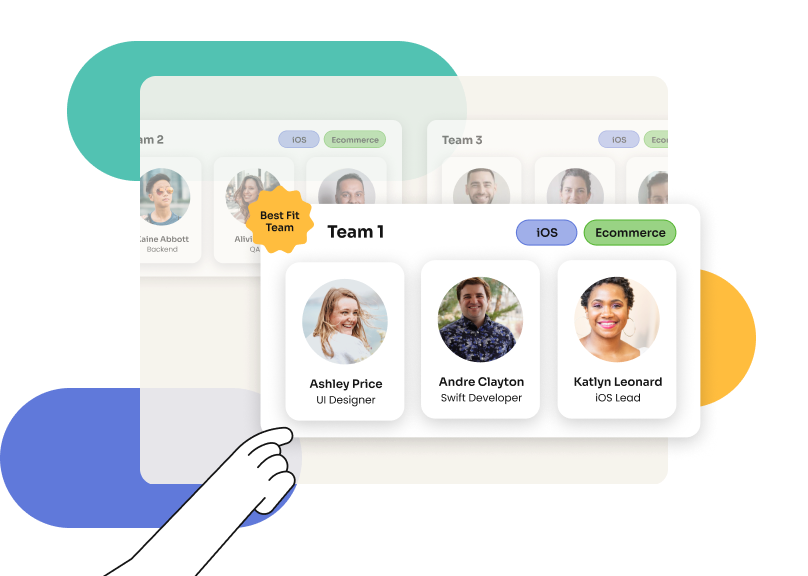 We support companies like



Also featured in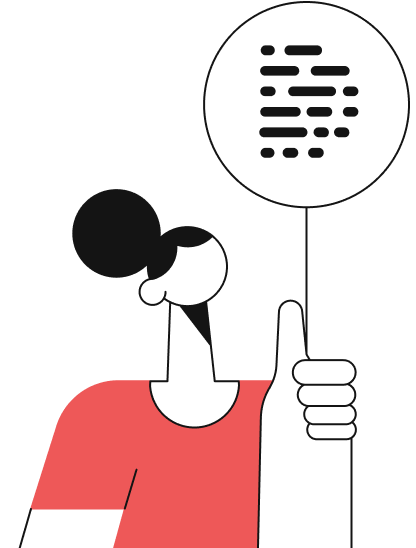 Build flexible, high performance Shopify dev squads today
Deliver your digital transformation roadmap faster, with the help of vetted nearshore Drupal developers and teams.

Get access to our ecosystem of 5000+ certified developers, who are each vetted for technical ability, culture and comms, before they can apply for any projects.

Our developers are typically placed on a 3, 6 or 12 month basis with discounts for longer commitments.
Fast, Easy
Hiring
We take the guesswork out of hiring
flexible talent.
Top Quality
Developers
Get access to screened and certified
Drupal experts.
Ensuring the Right Fit
at Every Step
We project project delivery expertise
with every engagement.
"The quality and flexibility of development teams from Deazy have helped support us across multiple product roadmaps."
"We just told Deazy what we wanted, and they've given us the solution. We tried a few different options, and Deazy was the strongest candidate."
"We saw a 6x increase in our digital product delivery velocity. Working with Deazy allowed us to increase the overall quality of our digital products and made it easier for us to manage all of our systems as our business grew."
"Deazy's speed is something we were really impressed with - being able to spin up a cross-functional team in a matter of days."
"[Deazy] deliver on time and stay within budget. Their quality of work is excellent."
"The quality of the team's performance, what they could deliver for us, and the service that we got from the account team were their outstanding attributes. They became part of our cross-functional team."
Hiring developers from Deazy
Is Easy!
01
Initiate the process by providing your project details.
Fill out our simple on-site briefing flow and chat through your
requirements with a helpful member of the Deazy team.
02
Receive project proposals and estimates via our platform.
View your project estimate, screen potential candidates and find the
perfect dev talent via Deazy's automated platform.
03
Project commencement!
Get a Shopify developer or whole team working on your project in as little as
two weeks. Now all you have to do is sit back, relax and watch Deazy
do what we do best - making development easy!
Find a developer for your project
What is Shopify?
Shopify is an eCommerce platform including content management system and product management features. Shopify is a subscription based eCommerce system designed to allow merchants to get a fully functioning shop online without needing to worry about the underlying technology.
There are two versions, Shopify & ShopifyPlus. Shopify has various subscription levels suitable for small beginners stores to larger scale operations. ShopifyPlus caters to large eCommerce businesses with enterprise grade offerings for high volume merchants. However, whichever version you use, when adding features outside of the scope of the base platform, input from a Shopify developer is important.
Shopify is often seen as more than just an eCommerce CMS. According to BuiltWith.com there are almost 4 Million web stores worldwide, the eCommerce solution is one of the most popular available, second only to WooCommerce. The eCommerce platform is used by high profile stores in the fashion, home and lifestyle markets such as:
SteveMadden.com
Heinz.com
Huel.com
GymShark.com
SofaClub.com
Tesla.com
Nestle.com
Created in 2006, the platform has a massive community of developers behind it. Powering some of the most successful merchants worldwide, Shopify is widely used by stores small and large from single product stores to huge multinational stores.
Shopify, although not open source itself, is built on the foundation of the open-source Ruby on Rails project. The system allows developers to create solutions for a wide and varied range of scenarios that administrators and shop owners may have to tackle. This makes it a popular choice for store owners that want both control and flexibility.
---
Shopify is a popular choice in a crowded market of eCommerce platforms, so why is Shopify reportedly the 2nd most popular eCommerce platform on the web?
Scalability
Among the many reasons cited for using Shopify, scalability is often the most popular. The platform allows users to quickly start creating their store around tried and tested formats. The store builder and themes make it accessible to build stores without knowing code and lowers the barrier to entry and time to MVP.
The wide range of app extensions that are available for Shopify users allows the software to work for stores of all sizes and grow with a business as and when it's needed. The eCommerce solution is able to handle an unlimited number of products and interactions, making it great for scalability.
Designed from the ground up as an eCommerce solution, it is not only a market leader but an extremely stable platform for stores of all sizes.
Flexibility
Since shops are not limited to a particular format, there are hundreds of prebuilt themes available within Shopify. What's more, hiring a Shopify developer will open up a world of possibilities beyond the standard shop front.
By utilising templates, app extensions already in existence, or the help of certified Shopify developers, any eCommerce requirements can be created. Whether you want to add personalised shopping, create and manage micro-interactions, or anything else, Shopify is a great eCommerce option.
Security
Shopify security is continually evolving, with regular new releases adding additional functionality and addressing security vulnerabilities.
As a product it is completely PCI compliant. This means they maintain a secure network and protect cardholder data as per global security standards. Shopify also has a vulnerability management program, information security policies and regularly monitors their networks.
Low Start Up Costs
Shopify is a cost-effective option for managing an online shop. Subscriptions start at a low entry price and subscription levels allow growth in keeping with the level of sales, in fact subscriptions for the full Shopify platform are at levels similar to a high-quality hosting provision.
These reasons are just a few examples of why people choose to use Shopify.
For anyone looking to build an eCommerce presence on a foundation that allows for flexibility and scalability while remaining cost effective, this eCommerce solution is a great option.
Since its inception in 2006 Shopify has grown in popularity. Today millions of merchants use it to run their online business. One of its greatest attractions to merchants is that getting a site up and running can be done without any technical knowledge, so it is fair to ask, why hire Shopify developers?
Integrating with dozens of business process providers such as payment integrations, fulfilment partners, sales and marketing tools and other integration partners make Shopify a great tool but also adds a level of complication. Like any powerful and complex tool, having someone who is experienced in using a tool will make using the service far easier.
Most businesses and store owners are unlikely to be well versed in the capabilities and complexities of Shopify. Therefore, finding and hiring a Shopify developer is a great way to use Shopify to its full potential and aid business growth.
While Shopify is built using Ruby on Rails, means hiring a Ruby on Rails experienced programmer would be the sensible decision, they will not have the skills and experience that a Shopify developer, which allows them to understand the nuances and specifics of the CMS.
A fully vetted and certified Shopify developer will provide value by helping you get access to the full power and potential of the platform. A highly skilled and experienced developer will be able to help you build and manage your eCommerce in the smoothest and most effective way. A skilled developer can also help with tricky external integrations and ensure that the creation of your site is a success on both the front and back end.
While finding a Ruby developer may seem simpler in the short term, spending a bit more time finding the perfect certified Shopify developer will ensure success in the long term. By creating a relationship with a Shopify expert you will be able to ensure effective delivery of your eCommerce site, and any ongoing improvements.
Working with an expert who has prior understanding of the Shopify framework, will also be able to help give you realistic estimates for work completion. This means you can make sure your project is delivered on time and at the estimated cost. Something a developer who does not have much experience with Shopify will be less capable of doing.
For any business looking to deliver an ambitious ecommerce roadmap using Shopify, hiring vetted and certified Shopify developers is highly recommended.
Since Shopify is the 2nd most used eCommerce solution globally, hiring a Shopify developer is not always as easy as you might expect. As brands and businesses of all sizes and types use the eCommerce system to manage their online shop, developers are more difficult to find than ever.
With many high profile and global brands looking for Shopify developers to extend or improve their technical platform performance at any one time, finding certified developers can be expensive. What's more, with a limited pool of available talent, hiring an in-house Shopify developer is often time-consuming.
However, Deazy's limitless ecosystem of pre-vetted, nearshore Shopify developers can give you access to an intelligently matched team. Whether you are looking to start a new project from scratch or to augment an existing in-house team, Deazy provides flexible access to top talent from 60+ tech stacks, including certified Shopify developers. Deazy's unique team-matching algorithm allows us to match your project or team augmentation requirements with developers who have experience in similar fields and who prefer similar type engagements.
Deazy's tried and tested vetting system gives you access to development houses who have been screened for culture and comms, as well as technical knowledge and certification before they are allowed to apply for projects. This means our team saves you time by finding reliable Shopify developers who are well suited for your project requirements before you even have to review CVs and project briefs.
Ready to
power up your
digital delivery?
Find the perfect team to support your project delivery