Plug vetted, specialist Vue.JS developers into your squad, flexibly!
Hire intelligently matched Vue.JS developers from pre-vetted nearshore teams, when you need them, to flexibly deliver your build across tech stacks.
ISO27001 Certified

IR35 Friendly Devs

Risk Free Intro Period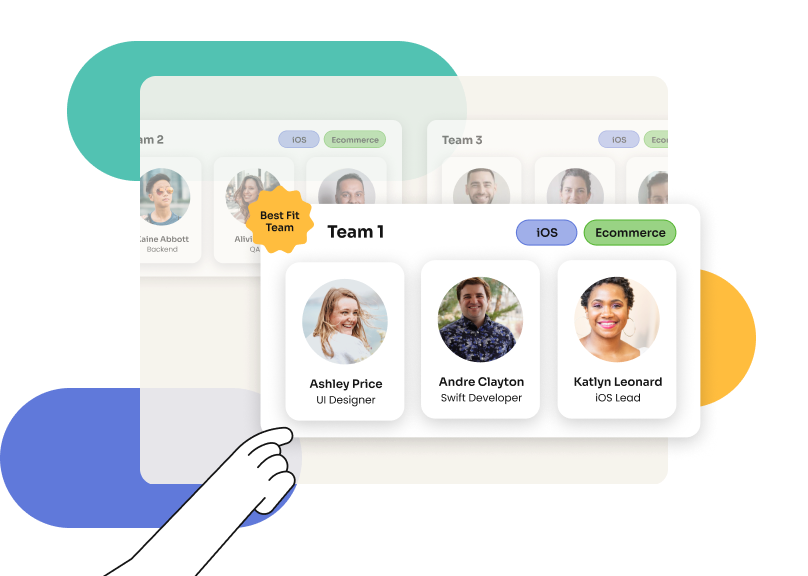 We support companies like



Also featured in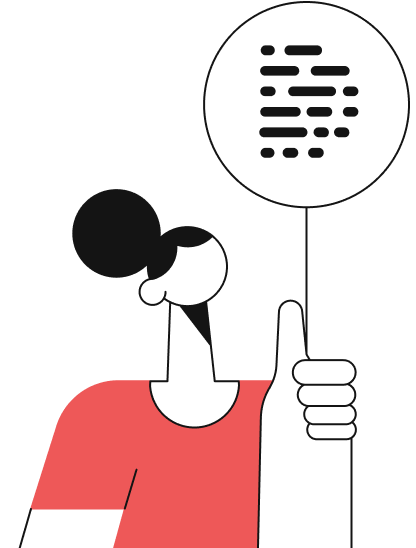 Accelerate your digital roadmap with flexible Vue.JS developer
Build flexible, high performance Vue.JS dev squads the easy way, and start delivering your mobile projects today.
Start working with a certified developer or squad, vetted for your preferred engagement type, project management style and industry, in as little as 2 weeks.
Our developers are typically placed on a 3, 6 or 12 month basis with discounts for longer commitments.
Fast, Easy
Hiring
Use the Deazy platform to onboard devs in as
little as 2 weeks.
Top Quality
Developers
The Deazy ecosystem gives you access to top
quality, vetted dev talent and teams.
Ensuring the Right Fit
at Every Step
We pride ourselves on being more than just a
developer marketplace.
"The quality and flexibility of development teams from Deazy have helped support us across multiple product roadmaps."
"We just told Deazy what we wanted, and they've given us the solution. We tried a few different options, and Deazy was the strongest candidate."
"We saw a 6x increase in our digital product delivery velocity. Working with Deazy allowed us to increase the overall quality of our digital products and made it easier for us to manage all of our systems as our business grew."
"Deazy's speed is something we were really impressed with - being able to spin up a cross-functional team in a matter of days."
"[Deazy] deliver on time and stay within budget. Their quality of work is excellent."
"The quality of the team's performance, what they could deliver for us, and the service that we got from the account team were their outstanding attributes. They became part of our cross-functional team."
Hiring developers from Deazy
Is Easy!
01
Initiate the process by providing your project details.
Fill out our simple on-site briefing flow and chat through your
requirements with a helpful member of the Deazy team.
02
Receive project proposals and estimates via our platform.
View your project estimate, screen potential candidates and find the
perfect dev talent via Deazy's automated platform.
03
Project commencement!
Get a Vue.js developer or whole team working on your project in as little as
two weeks. Now all you have to do is sit back, relax and watch Deazy
do what we do best - making development easy!
Find a developer for your project
What is Vue.JS?
At a high level, Vue.JS is a JavaScript front-end code library for creating user interfaces for websites and applications. It is easy to use and is widely employed due to its scalability and adaptability in creating engaging, user-friendly web pages and apps.
Used by over 3 million websites from one page websites to massive web-properties, Vue.JS is one of the top ten most popular JavaScript frameworks. Released in 2014 after being developed by Google engineer Evan You, it was born out of his frustration with Angular. He states that "I figured, what if I could just extract the part that I really liked about Angular and build something really lightweight." (source – Wikipedia)
Today Vue.JS is an independent open-source community driven project. It is actively maintained by a team of full time and volunteer developers from around the world. The originator Evan You still serves as the project lead actively involved in continually developing the framework.
Vue.JS can be found in many large scale organisations including:
Adobe
Netflix 
Grammarly
NASA
Upwork
Zoom
Apple
Ready to
power up your
digital delivery?
Find the perfect team to support your project delivery