Finding the right full-stack programmer for your web development project can be challenging, especially if you are a startup owner doing it for the first time. This is because there are lots of options to choose from, and the process of going through each site is time-consuming, making you lose focus on your core business activities. However, you don't have to stress yourself because we have curated a list of the 15 best sites to hire full-stack developers.
Let's dive in!
1. Deazy

Our number one pick for the best sites to hire dedicated full-stack programmers is Deazy.
At Deazy, we provide agency-based solutions, connecting some of Europe's largest companies with software developers ready to supercharge their projects.
Here are some of the benefits of hiring full-stack developers from us:
Flexible Engagement Models:

We offer several hiring options to suit your specific needs. You can opt for project-based hiring, augment your existing team with our skilled full-stack developers, or even hire a dedicated development squad for long-term collaboration.

Thorough Vetting Process:

We rigorously screen our remote programmers to ensure that they have the technical skills and work culture to fit perfectly into your team.

Cost Savings:

Our platform reduces hiring costs because there is no need to find programmers through a third party. Also, you pay only for the time spent on your project.
Scalability: Need more or fewer developers in your team? You can effortlessly adjust based on your development needs to stay on budget.
Managed Teams: We take full responsibility for successful project execution. That is why our in-house delivery managers will oversee each project to ensure it aligns with your requirements.
We follow this seven-day plan to help you quickly build your team:
Day 1: Schedule an initial call with us to discuss your development needs.
Day 3: Receive a curated list of developer and team proposals tailored to your project. No more sifting through irrelevant options.
Day 7: Finalise your project specifications and integrate your new team members into your workflow.
So, are you ready to hire full-stack developers? Here's your roadmap:
Reach out to us to hire full-stack developers here.
Say hello to our team here.
Know more about us here.
Contact us, and let's discuss how we can develop exceptional software together.
Headquarters: Redcliffe, Bristol, UK
Founded: 2016
Email Address: hello@deazy.com
Website: https://www.deazy.com/
Contact: +44 117 287 2344
Address: Runway East Bristol Bridge, 1 Victoria St, Redcliffe, Bristol BS1 6AA, UK
Specialisation: Software Development Services
2. Octal IT Solution

This is a USA-based, globally recognised ISO 9001:2015 certified firm with offices in the UK, India, and Singapore. Founded in 2007, Octal IT Solution has successfully delivered over 1,500 mobile and web apps for more than 700 clients worldwide. Its experts consist of more than 250 professionals who provide both offshore and onsite development services to clients.
Octal IT Solution specialises in various industries, such as e-commerce, health and fitness, real estate, and sports. Also, they offer cost-effective and innovative solutions for startups, leveraging partnerships with technology giants like Microsoft, NASSCOM, Amazon Web Services, and Acquia. Aside from that, it has garnered significant awards because of its excellent development services on multiple platforms, including AppFutura, Clutch, GoodFirms, AppLancer, Appdexa, and Extract.
Headquarters: Sarasota, Florida, USA
Founded: 2007
Email Address: enquiry@octalsoftware.com
Website: https://www.octalsoftware.com/
Contact: +1 817-717-1793
Address: 4283 Express Ln suite 317-890, Sarasota, FL 34238, United States
Specialisation: Software Development Services
3. Proxify

Proxify, established in 2018, is another site where you can hire software engineers. The company has a team of over 2000 programmers, including full-stack developers who are proficient in various frameworks and tools to meet distinct business requirements.
Proxify's model is flexible, allowing companies to scale their teams quickly. Aside from that, they handle administrative tasks like contracts and payments, freeing employers to focus on project development. Additionally, it offers a personalised matching service, done by a dedicated expert who assesses your project needs and connects you with the ideal developer. Plus, Proxify provides risk-free development during the first week, meaning you only pay if you're satisfied with the work.
Headquarters: East Finchley, London, UK
Founded: 2018
Email Address: hello@proxify.io
Website: https://proxify.io/
Contact: +44 204-525-4787
Address: 120 High Road, East Finchley, N2 9ED London
Specialisation: Software Programming
4. MetaDesign Solutions

As an agile software development company, MetaDesign Solutions has over 15 years of experience, around 500 satisfied clients, more than 2000 projects completed, and 350 talented developers skilled in Java, PHP, Kotlin, and JavaScript. Aside from that, MetaDesign Solutions is ISO 9001:2008 certified, showing its commitment to quality and reliability.
The team at MetaDesign Solutions is prepared to handle part of your full-stack development project without any obligations. To this end, they provide a risk-free 80-hour trial for employers to evaluate their IT services. If satisfied, recruiters can move forward after the initial upfront payment. But if employers do not wish to proceed, they don't have to pay the developers anything. Aside from that, the company provides 24/7 support to ensure that startups can always access the help and support they need to succeed.
Headquarters: Gurugram, Haryana, India
Founded: 2007
Email Address: sales@metadesignsolutions.com
Website: https://metadesignsolutions.com/
Contact: +91 766-991-3462
Address: Plot 28, 29, Electronic City, Phase IV, Udyog Vihar, Sector 18, Gurugram, Haryana 122001, India
Specialisation: CMS, App Development, Enterprise Software Solutions
5. Toptal

Toptal is a talent-matching service that initially focused on the tech industry but has since expanded to include other professionals like designers and finance experts. The platform handles skills assessment to save time and reduce hiring risks. Plus, its screening process involves multiple stages of technical tests and interviews aimed at evaluating both skill level and the ability to work in a remote environment.
In terms of project duration, it provides a no-risk trial period, during which companies can evaluate a candidate's fit for a particular role or project. It also allows employers to hire freelancers for short-term projects, part-time roles, or full-time positions. This is particularly beneficial for companies with fluctuating workloads or those looking to scale rapidly.
Headquarters: N/A
Founded: 2010
Email Address: support@toptal.com
Website: https://www.toptal.com/
Contact: +1 888-867-7001
Address: N/A
Specialisation: App Development, API Development, DevOps Services, E-commerce Development, UI/UX Development
6. Optymize

Optymize serves as a specialised marketplace to hire remote software developers from locations with overlapping work hours. Its programmers are proficient in a range of technologies, from front-end frameworks like React and Angular to back-end languages such as Python.
The hiring process at Optymize is designed for efficiency and precision. Initially, clients discuss their project requirements and goals during a brief call with a project manager. This conversation serves as the foundation for matching clients with developers whose skills align with the project's technical needs. Within 48 hours of this initial call, clients are paired with an experienced, pre-vetted full-stack developer. To ensure a good fit, Optymize offers a two-week risk-free trial period during which clients can evaluate the developer's performance.
Headquarters: Los Angeles, California, USA
Founded: 2010
Email Address: info@optymize.io
Website: https://optymize.io/
Contact: +1 866-678-9649
Address: Los Angeles, CA 90401, US
Specialisation: Android Development, Full-Stack Development, Blockchain, Cybersecurity
7. Cabot Technology Solutions

Cabot Technology Solutions is a global technology services company that specialises in full-stack development. With offices in five countries, they have a proven track record of completing over 700 projects for businesses of various sizes. The agency has dedicated engineering teams that give recruiters access to top tech and management talent, including developers, UI/UX experts, project managers, and business analysts.
This model allows for quick staffing of software projects, combining the benefits of in-house experts with Cabot's remote delivery staff possessing niche skill sets. One of their offerings includes a two-week free trial, allowing potential clients to experience the quality of their work firsthand. Simply put, their client-centric approach ensures that projects are executed to the highest standards, from initial consultation to final delivery.
Headquarters: Toronto, Ontario
Founded: 2006
Email Address: N/A
Website: https://www.cabotsolutions.com/
Contact: +1 512-999-5796
Address: 3080 Yonge St, Suite 6060, Toronto, ON M4N 3N1, Canada
Specialisation: Software Development
8. Radixweb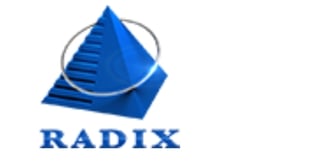 Radixweb has over 23 years of experience and focuses on custom software solutions, providing a broad range of services, including web and mobile application development, cloud solutions, and enterprise software. While Radixweb offers general software development services, it also has a specific focus on building minimum viable products (MVPs) quickly. This is particularly beneficial for businesses looking to launch new products or services within a certain timeframe.
Radixweb has gathered significant industry recognition, as in 2023 alone, the company was named Clutch's Top IT Services and Software Developers in India. They also received accolades from Goodfirms as one of the Top Software Development Companies and became a member of the Forbes Technology Council.
Headquarters: Ekyarth, Ahmedabad, India
Founded: 2000
Email Address: biz@radixweb.in
Website: https://radixweb.com/
Contact: +91 793-520-0685
Address: Ekyarth, B/H Nirma, University, Chharodi, Ahmedabad, India
Specialisation: Software Development, Testing, DevOps Services
9. X-Team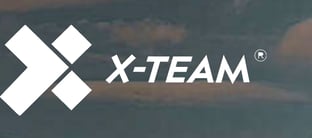 X-Team also provides high-performing, on-demand teams of programmers to leading brands globally. Established in 2006, the company emphasises developers' ongoing learning opportunities and personal growth incentives, ensuring they stay motivated and up-to-date with industry trends. This results in a highly-skilled, engaged workforce that can integrate seamlessly into any project, whether it's web development, mobile app creation, or system architecture.
Aside from that, X-Team offers flexible contracts and simple monthly billing, making it easy for businesses to scale their teams. Also, it has partnered with major brands like Riot Games, Coinbase, Intel, and Fox Broadcasting, offering them the expertise to augment their engineering teams effectively.
Headquarters: Chelsea, Victoria, Australia
Founded: 2006
Email Address: contact@x-team.com
Website: https://x-team.com/
Contact: +61 407-744-8575
Address: N/A
Specialisation: Software Development
10. Arc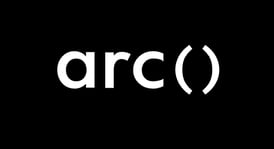 This is a remote jobs marketplace that utilises AI to streamline the hiring process for companies seeking software developers. Arc's core feature, HireAI, automates candidate matching, eliminating the need for manual outreach, job ads, and resume screening. Employers can instantly find their top matches from a global pool of over 300,000 developers.
The platform claims to fill roles 75% faster and save 58% on hiring costs compared to local recruitment. The site also addresses the issue of hiring bias. To this end, by using AI to evaluate candidates based on a uniform set of criteria, Arc aims to create a fairer recruitment process, which is important for companies prioritising an inclusive workforce.
Headquarters: Palo Alto, California, USA
Founded: 2019
Email Address: support@arc.dev
Website: https://arc.dev/
Contact: N/A
Address: Palo Alto, California 94301, US
Specialisation: Software Programming
11. Hired

Hired offers immediate access to handpicked, experienced professionals in fields like software engineering, DevOps, product design, and data analysis. Each candidate is pre-screened for essential criteria such as skills, experience, and salary expectations, allowing companies to save an average of 45 hours in sourcing per hire.
For those seeking programmers, Hired provides a complimentary set of customisable technical assessments. These remote evaluations offer valuable insights into candidates' real-world skills, facilitating quicker and more accurate hiring decisions. Plus, they provide additional resources like webinars, videos, and templates, offering employers valuable insights and tools to improve their recruitment strategies. These resources can be particularly useful for companies that are new to the tech landscape or are looking to optimise their existing processes.
Headquarters: New York City, New York, USA
Founded: 2013
Email Address: support@hired.com
Website: https://hired.com/
Contact: N/A
Address: 27 W 23rd St, New York, 10010, US
Specialisation: Software Engineering, Engineering Management, Developer Operations
12. Gigster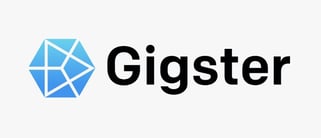 This firm manages software delivery, aiming to expedite the staffing process with an average time of less than 10 days. Gigster sources its talent from various sectors, including top tech companies, startups, and academia. It decreases the risk associated with software development projects by 60% compared to traditional IT initiatives and ensures that projects are completed on time and within the allocated budget.
Gigster also offers post-hiring support, including continuous performance monitoring. This real-time assessment allows employers to gauge the effectiveness of their new hires and identify areas for improvement or additional training. Also, its flexible engagement models cater to a range of project scopes and budgets, making it a viable option for startups with fluctuating development needs.
Headquarters: Austin, Texas, USA
Founded: 2013
Email Address: N/A
Website: https://gigster.com/
Contact: N/A
Address: 21750 Hardy Oak Blvd, Suite 104, PMB 89532, San Antonio, Texas 78258, US
Specialisation: Custom Development, Blockchain, Artificial Intelligence
13. We Work Remotely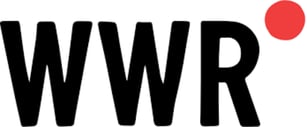 We Work Remotely is a dedicated job board for remote positions, boasting a 90% success rate in job placement. The site doesn't rely on scraped listings but has built its robust community of remote professionals. Moreover, posting a job on We Work Remotely is generally less costly, and the site's high traffic ensures that listings get maximum visibility. This is crucial for startups and small businesses operating on limited budgets but still needing top-tier talent.
Additionally, We Work Remotely features a candidate filtering system that streamlines the hiring process. It sends batches of prioritised applicants to recruiters, significantly reducing the time spent on manual sorting and allowing companies to concentrate on the most qualified candidates.
Headquarters: Victoria, British Columbia, Canada
Founded: 2013
Email Address: support@weworkremotely.com
Website: https://weworkremotely.com/
Contact: N/A
Address: 524 Yates St, Victoria, British Columbia, Canada
Specialisation: Programming, Design, DevOps, Finance, Customer Support, Marketing
14. Outsourcely

Outsourcely connects businesses with over 400,000 vetted professionals from more than 180 countries. The platform allows for direct and long-term relationships between employers and employees by facilitating communication through its built-in tools like real-time private messaging, video, and voice calling. This eliminates the middleman, making hiring more cost-effective for businesses.
It has a filter function that allows you to refine your search results based on specific criteria such as expected salary, availability for work, proficiency in the English language, geographic location, past work experience, employer reviews, and verification of prior employment. This makes hiring freelance full-stack programmers on the platform easy.
Headquarters: Roseville, California, USA
Founded: 2014
Email Address: contact@outsourcely.com
Website: https://www.outsourcely.com/
Contact: +1 530-721-9097
Address: Roseville, California, 95661, United States
Specialisation: Design, Software Programming, Marketing, Customer Support
15. Topcoder
Topcoder operates on a project-based model, allowing businesses to pay for outcomes rather than hours. This approach not only offers cost-effectiveness but also ensures quality, as the work is sourced from a vetted community of experts. Major corporations, including Microsoft, have utilised Topcoder's extensive network to source freelancers for specific projects.
Its job posting feature is particularly noteworthy. When a job is posted on Topcoder, it gains visibility among a global community of full-stack developers. This allows for a multitude of solutions and approaches to be proposed for any given project, enhancing the quality and range of options available to employers.
Headquarters: Indianapolis, Indiana, USA
Founded: 2001
Email Address: support@topcoder.com
Website: https://www.topcoder.com/
Contact: N/A
Address: 201 South Capitol Avenue, Ste. 1100. Indianapolis, Indiana, United States
Specialisation: Software Development, Data Science, Design
Conclusion
There is no doubt that the quality of your project hinges on the expertise of the full-stack developer you hire. That is why opting for a reputable site ensures you gain access to a pool of qualified, vetted candidates, thereby increasing the likelihood of a successful project outcome. A good platform minimises risks, saves time, and often provides additional support throughout the hiring process. Making a well-informed choice in this regard is not just a step but a leap towards the successful completion of your project.