Finding the right site to hire remote developers is crucial for the success of any project. This is because the ability to tap into a global talent pool offers not only diversity but also cost-effectiveness and specialised skills.
However, the challenge lies in identifying reliable platforms that vet programmers for their expertise and ensure a smooth hiring process. This article aims to simplify that task by listing the 15 best sites where you can hire top-notch remote developers.
1. Deazy

Our top choice for the number one site to hire remote developers is Deazy.
Deazy was established in 2016 and has since been connecting enterprises, VC-backed scale-ups, and some of Europe's largest organisations with top-rate nearshore software developers.
Here is what you get when you hire remote programmers from us:
Thorough Vetting Process:

We rigorously screen our programmers to ensure that they have the technical skills and work culture to fit perfectly into your team and guarantee seamless software development.

Flexible Engagement Models:

We offer several options to suit your specific needs. You can opt for project-based hiring, augment your existing team with our skilled remote developers, or even hire a dedicated development squad for long-term collaboration.
Managed Teams: We take full responsibility for successful project delivery. That is why our in-house delivery managers will supervise each project to ensure it aligns with your requirements.
In addition to this, we follow this seven-day plan to help you quickly build your team:
Day 1: Schedule an initial call with us to discuss your development needs.
Day 3: Receive a curated list of developer and team proposals tailored to your project. No more sifting through irrelevant options.
Day 7: Finalise your project specifications and integrate your new team members into your workflow.
So, are you ready to hire remote developers? Here's how to go about it:
Reach out to us to hire remote developers here.
Say hello to our team here.
Know more about us here.
So what are you waiting for? Let Deazy help you build a development team that can handle any project.
Headquarters: Redcliffe, Bristol, UK
Founded: 2016
Email Address: hello@deazy.com
Website: https://www.deazy.com/
Contact: +44 117 287 2344
Address: Runway East Bristol Bridge, 1 Victoria St, Redcliffe, Bristol BS1 6AA, UK
Specialisation: Software Development Services
2. Turing

Another platform to find expert remote programmers is Turing. They leverage artificial intelligence (AI) to revolutionise the standard recruiting process and offer an efficient and reliable way to match companies with highly vetted remote software engineers. For businesses, this means they can quickly scale their engineering teams through staff augmentation or even opt for fully managed tech services for end-to-end solutions.
Plus, these services are overseen by their internal industry experts, providing an added layer of reliability and expertise. Turing's efficiency is further demonstrated by its performance metrics. It can help you fill most roles within just four days and save over 50 hours of engineering team time per developer.
Headquarters: Palo Alto, California, USA
Founded: 2018
Email Address: support@turing.com
Website: https://www.turing.com/
Contact: +1 650-796-6388
Address: 1900 Embarcadero Road, Palo Alto
Specialisation: Generative AI, Xamarin Consulting, Golang Web Development, Virtual Reality Development, Flutter App Development
3. Guru

Guru aims to link freelancers with employers both locally and globally, allowing firms to post jobs targeting specific regions. Businesses can choose from over 2 million professionals, post jobs for free, or directly browse developer profiles. Hence, with Guru's user-friendly dashboard, round-the-clock support, and various payment methods, the entire hiring and project completion process is simplified.
In addition to this, Guru presents WorkRoom, a feature that facilitates the work phase by centralising all project-related activities. Here, you can communicate with your freelancer, share files, and track project milestones. Payment terms and timelines are also established upfront, ensuring a smooth workflow for both parties.
Headquarters: Philadelphia, Pennsylvania, USA
Founded: 1998
Email Address: N/A
Website: https://www.guru.com/
Contact: +1 412-687-2228
Address: 121 S Broad Street, Philadelphia, PA 18951, US
Specialisation: Programming, Writing, Design and Art, Administrative and Secretarial, Marketing, Engineering, Finance, Education
4. FlexJob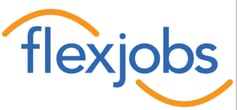 Another site designed to simplify the recruitment process for employers in search of candidates for remote, freelance, and part-time roles is FlexJob. Companies can post vacancies on the site and gain direct access to a targeted audience of job seekers specifically interested in flexible work options. Importantly, all registered candidates undergo a vetting procedure, ensuring they are qualified for the roles to which they apply. This alleviates the initial screening burden on employers, allowing them to concentrate on more nuanced aspects of recruitment.
To further refine the candidate search, FlexJob offers advanced search filters. Employers can utilise these to sort candidates based on specific skills, experience levels, and other criteria. Additionally, the platform provides skills tests as an extra layer of verification. These assessments enable employers to more accurately gauge the suitability of potential hires.
Headquarters: Boulder, Colorado, USA
Founded: 2007
Email Address: feedback@flexjobs.com
Website: https://www.flexjobs.com/
Contact: +1 866-991-9222
Address: N/A
Specialisation: Software Development, Accounting, Analyst, Call Center, Communications, Customer Service, Graphic Design
5. Upwork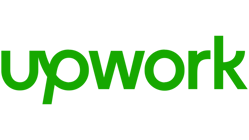 Upwork is a marketplace connecting businesses with a diverse range of freelancers. The platform provides an adaptable solution for organisations in need of remote software developers, graphic designers, AI consultants and data scientists. One notable feature of Upwork is its secure framework for both project management and financial transactions. The platform incorporates built-in time-tracking software and a milestone-based payment system, thereby ensuring accountability on both sides.
Other than this, Upwork facilitates seamless communication through its integrated chat and video conferencing tools. Plus, their escrow service ensures that payments are only disbursed upon your approval, offering an extra layer of financial security.
Headquarters: San Francisco, California, USA
Founded: 2013
Email Address: info@upwork.com
Website: https://www.upwork.com/
Contact: +1 650-316-7500
Address: 475 Brannan St., Suite 430, San Francisco, California
Specialisation: Software Development, Web Development, General IT Services
6. Toptal

This site offers a curated selection of top-tier developers and designers who are the best in the field. Toptal meticulously evaluates each candidate by exhaustively assessing their technical, problem-solving, and communication skills.
The good part of using Toptal is that you can easily set up your project. Simply create a profile with your requirements, and Toptal will match you with suitable candidates. After interviewing the shortlisted developers, you're free to select the one that best meets your project's goals. Toptal also offers a risk-free trial period, allowing clients to gauge performance before entering into a long-term commitment. Beyond talent matching, they provide additional services such as project management, ensuring that tasks are well-executed from start to finish.
Headquarters: Wilmington, Delaware, USA
Founded: 2010
Email Address: support@toptal.com
Website: https://www.toptal.com/
Contact: +1 888-867-7001
Address: 2810 N Church St, #36879, Wilmington, Delaware 19802, US
Specialisation: App Development, API Development, DevOps Services, UI/UX Development
7. SimplyHired

SimplyHired has a free-to-use model that allows businesses to post project requirements and review résumés without any initial financial commitment. Employers can also access analytics to gauge the effectiveness of their job postings, helping them make data-driven decisions. For instance, they can assess vital metrics such as the number of views, the level of candidate engagement, and the quantity and quality of applications received.
Moreover, the platform's pay-as-you-go model also ensures that you invest only when you find a candidate that meets your criteria. Hence, employers can thoroughly evaluate candidate profiles and engage with potential hires before making any financial commitment.
Headquarters: Sunnyvale, California, USA
Founded: 2004
Email Address: help@simplyhired.com
Website: https://www.simplyhired.com/
Contact: N/A
Address: N/A
Specialisation: Web Development, IT Consulting, Marketing
8. Remotebase

Next up, we have Remotebase. This site offers borderless hiring, selecting only the top 1% of developers who are ready to work within 24 hours with a minimum of a four-hour time zone overlap. Hence, the platform boasts a 90% faster engagement process.
Other than this, the site offers tools for team collaboration and project management, making it easier for employers to integrate remote workers into their existing workflows. For instance, businesses can use time-tracking tools to monitor the progress of remote developers' work and ensure they are meeting project milestones. Furthermore, Remotebase's commitment to quality also extends beyond initial evaluations, as the platform continues to support and nurture the growth of its software engineers, fostering a dynamic and highly skilled remote workforce.
Headquarters: San Mateo, California, USA
Founded: 2020
Email Address: hello@remotebase.com
Website: https://remotebase.com/
Contact: +1 650-865-8185
Address: 55 E 3rd Ave, San Mateo, CA 94401, United States
Specialisation: Software Development
9. Fiverr

Fiverr offers two distinct categories for hiring: Fiverr Pro and Fiverr Business. Fiverr Pro is ideal for those looking to employ individual remote programmers at cost-effective rates. On the other hand, Fiverr Business is tailored for those who require a team of skilled experts for more complex projects.
The talent-seeking process is simple. Employers post job descriptions, freelancers submit proposals, and both parties negotiate terms and deadlines. One standout feature is its dedicated success manager, who assists businesses in swiftly identifying the right talent for their project. Aside from that, the site provides a robust workspace designed to facilitate remote team management. Fiverr is also budget-friendly for startups and small businesses, offering services at different price points. Instead of hourly rates, you pay a fixed price based on the project.
Headquarters: Eliezer Kaplan, Tel Aviv-Yafo, Israel
Founded: 2010
Email Address: support@fiverr.com
Website: https://www.fiverr.com
Contact: +972-72-2280910
Address: Eliezer Kaplan St 8, Tel Aviv-Yafo, 6473409, Israel
Specialisation: Graphics Design, Digital Marketing, Writing, Video, Animation, Programming, Photography
10. Hired

Hired combines advanced algorithms with human expertise and offers immediate access to a handpicked selection of tech professionals, including software engineers, DevOps experts, product designers, and data analysts. The site allows employers to set the criteria based on their distinct requirements, including skills, experience level, and salary expectations. Employers can then send interview requests directly to candidates, streamlining the process.
Importantly, each developer is prescreened for experience, skills, and salary expectations, meaning recruiters will save an average of 45 hours on sourcing per engagement. Hired also has a free suite of customisable technical tests, allowing employers to evaluate candidates through programming challenges, complete with coding playback, and gauge skills in practical situations.
Headquarters: New York City, New York, USA
Founded: 2013
Email Address: support@hired.com
Website: https://hired.com/
Contact: N/A
Address: N/A
Specialisation: Software Engineering, Engineering Management, Design, Product Management, Data Analytics, Quality Assurance
11. Working Nomads

Since 2014, Working Nomads has specialised in connecting companies with top-notch remote professionals across various sectors. Employers benefit from enhanced job listing visibility through multiple channels. Each post comes with a 30-day validity and premier placement on the homepage. Additionally, the listing is emailed to an extensive network of 50,000 registered remote job seekers and promoted to over 20,000 Twitter followers. This multi-pronged approach ensures maximum reach for your remote job vacancies.
Working Nomads also provides responsive customer support to assist users with any inquiries or issues they may encounter while using the platform. This ensures a positive user experience and reliable assistance. Working Nomads also offers valuable resources and articles related to remote work. These resources cover topics such as flexible job trends, best practices, and tips for maintaining work-life balance while working remotely.
Headquarters: Bratislava, Slovakia
Founded: 2014
Email Address: hello@workingnomads.com
Website: https://www.workingnomads.com/
Contact: N/A
Address: N/A
Specialisation: Software Development, Human Resource Management, Web Design, Healthcare, Education
12. Arc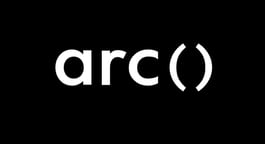 Arc boasts a vibrant developer community with exceptional technical and problem-solving abilities. It has a stringent selection process that ensures that only 2.3% of applicants are accepted. Arc's HireAI chat feature eliminates the need for manual searches by instantly matching you with ideal candidates from a global pool of over 300,000 developers. This significantly speeds up the task of finding qualified programmers, allowing you to fill roles 75% faster than traditional methods.
Additionally, the cost-effectiveness of using the platform is notable; you can achieve up to 58% in cost savings compared to hiring locally. This is made possible by its global reach, which gives you access to a diverse yet highly qualified talent pool from different parts of the country.
Headquarters: Palo Alto, California, USA
Founded: 2019
Email Address: support@arc.dev
Website: https://arc.dev/
Contact: N/A
Address: Palo Alto, California 94301, US
Specialisation: Software Programming
13. Reintech

Reintech has a large pool of skilled remote programmers from Eastern Europe with experience in various fields of software development. Its services include designing a custom vetting process to choose the best-suited professional for your team. Plus, it remotely oversees the entire process, ensuring a hassle-free process for you and your team.
Transparency is a key element of Reintech's approach because it facilitates fair salary negotiations with potential hires, establishing immediate trust between clients and their new team members. Additionally, Reintech handles the administrative aspects, managing contracts, payroll, and HR functions so that clients can focus solely on technical innovation and product expansion.
Headquarters: Rutland Road, London, UK
Founded: 2018
Email Address: contact@reintech.io
Website: https://reintech.io/
Contact: N/A
Address: 31 Rutland Road, London, United Kingdom
Specialisation: IT Recruiting, Software Programming
14. Slash

Slash is a tech powerhouse that has been creating meaningful digital products since 2016. With a dedicated team of software engineering specialists, they collaborate with leading brands and startups to develop tech solutions. Its talent platform uses machine learning and deep technical interviews to help employers find the best engineers.
More specifically, Slash helps recruiters save time and money by providing only senior developers with more than five years of experience, eliminating the need for training costs that would otherwise occur when hiring candidates through traditional means. It also places a strong emphasis on professional growth, offering a learning community to keep staff updated on the latest tech trends.
Headquarters: Central Singapore, Singapore
Founded: 2017
Email Address: info@slashdev.io
Website: https://slash.co/
Contact: N/A
Address: 1 High Street Ctr, Central Singapore, Singapore
Specialisation: IT Consulting, Software Development, Development Team
15. PeoplePerHour

Another online platform that connects businesses with freelance professionals is PeoplePerHour. Established in 2007, it aims to facilitate remote work opportunities and has successfully resolved over 1 million business challenges to date. Recruiters can use the search feature to find freelancers with the skills they need. Also, they can browse portfolios to evaluate work quality and determine if they're a good fit for their project.
Freelancers then respond with customised proposals, allowing clients to review and select the best fit for their needs. PeoplePerHour lets you control your budget during the hiring process. A deposit is paid to initiate the project, and upon successful completion, the remaining payment is made through the platform's secure payment system.
Headquarters: West End, London, UK
Founded: 2007
Email Address: support@peopleperhour.com
Website: https://www.peopleperhour.com/
Contact: N/A
Address: 16 Great Chapel St, West End, London, United Kingdom
Specialisation: Software Programming, Digital Marketing, Writing, Design
Conclusion
Selecting the right platform to hire remote developers is crucial for the success of your project. The right site ensures you get skilled, reliable, and cost-effective talent. It can be the difference between a project that soars and one that stumbles. With options ranging from specialised tech job boards to full-service remote staffing solutions, the top 15 sites we've discussed offer a variety of features tailored to different needs.