Need to hire web developers? There is no doubt that engaging the right expert can affect the success of your project. But the process of finding an experienced programmer never gets easy because you have to filter the most suitable from a sea of options. No worries, as we have made the task effortless by providing the 15 best sites to find and hire talented web developers who meet your requirements.
Let's dive in.
1. Deazy

Our number one pick for the best site to hire web developers is Deazy.
Deazy, founded in 2016, is a software outsourcing agency that connects enterprises, VC-backed scale-ups, and major European agencies with rigorously screened web developers.
Our core strength lies in helping companies hire front-end and back-end developers who can either integrate with your existing in-house team or function as an independent unit to help you achieve your digital transformation.
Here are some of the advantages of collaborating with us:
Managed Team: At Deazy, we go beyond just providing a team; we manage it for you. Our in-house delivery managers are committed to ensuring the successful completion of your projects, closely overseeing each phase to make sure it aligns with your requirements.
Cost Saving: By using our platform, you eliminate the need to engage with recruitment agencies, thereby reducing the financial burden of hiring.
Flexible Engagement Models: We offer multiple options to suit your specific needs. You can opt for project-based hiring, augment your current team with our skilled developers, or even hire a dedicated development squad for long-term collaboration.
Scalability: Our flexible engagement models allow you to scale your team size according to your project requirements. Whether you need to ramp up for a big project or scale down during slower periods, we offer the agility you need.
Thorough Vetting Process: Our platform operates on an invite-only basis. Each web developer undergoes a stringent screening process, ensuring that we have an in-depth understanding of their skills, expertise, and work culture.
We follow this seven-day plan to help you quickly build your team:
Day 1: Schedule an initial call with us to discuss your development needs.
Day 3: Receive a curated list of developer and team proposals tailored to your project. No more sifting through irrelevant options.
Day 7: Finalise your project specifications and integrate your new team members into your workflow.
So, are you ready to start your website development journey? Here's your roadmap:
Let Deazy help you build a development team that can handle any project.
Headquarters: Redcliffe, Bristol, United Kingdom
Founded: 2016
Email Address: hello@deazy.com
Website: https://www.deazy.com/
Contact: +44 117 287 2344
Address: Runway East Bristol Bridge, 1 Victoria St, Redcliffe, Bristol BS1 6AA, UK
Specialisation: Software Development Services
2. We Work Remotely

We Work Remotely is a specialised job board focused on remote position listings. On this platform, you will find experts who aren't limited by geographical and commuting limitations. With a 90% success rate in filling vacancies, the platform has proven its efficacy in connecting companies with qualified candidates. Unlike most job boards, We Work Remotely doesn't scrape listings from other platforms. Instead, it has cultivated its own extensive community of remote professionals, ensuring that employers have access to a high-quality talent pool.
It has a candidate filtering system, which sends employers batches of prioritised applicants, effectively eliminating the cumbersome task of manually sorting through hundreds of applications. This is a significant time-saver for companies, enabling them to focus on the most promising candidates.
Headquarters: Victoria, British Columbia, Canada
Founded: 2013
Email Address: support@weworkremotely.com
Website: https://weworkremotely.com/
Contact: N/A
Address: 524 Yates St, Victoria, British Columbia, Canada
Specialisation: Programming, Design, DevOps, Finance, Customer Support, Marketing
2. Guru

Another leading site where organisations can hire web developers is Guru. It provides transparent details about each candidate's work history and ratings, enabling you to make well-informed decisions and secure top-tier experts for your projects.
In terms of cost, Guru is highly competitive because it offers one of the most economical fee structures, which is advantageous for small enterprises and start-ups aiming to maximise their ROI whilst still obtaining high-calibre development services. Efficiency is another hallmark of Guru, as the site presents a range of tools and features designed to streamline the hiring process. Moreover, Guru provides robust customer support around the clock. Their dedicated 24/7 support team is always at hand to resolve any issues or answer any queries you may have, ensuring a seamless hiring experience.
Headquarters: Philadelphia, Pennsylvania, United States
Founded: 1998
Email Address: N/A
Website: https://www.guru.com/
Contact: +1 412-687-2228
Address: 121 S Broad Street, Philadelphia, PA 18951, US
Specialisation: Programming, Writing, Design and Art, Administrative and Secretarial, Marketing, Engineering, Finance, Education
3. Toptal

Toptal offers an easy, efficient way to hire highly skilled professionals for short-term, long-term, or even permanent projects. The platform handles all administrative tasks, such as contracts and billing, allowing employers to focus solely on the project at hand.
Aside from that, Topal offers a tailored matching service to ensure the best fit for your project needs. More specifically, companies can specify their requirements, and the platform will assign a programmer with the most relevant expertise. This personalised approach is further enhanced by a two-week trial period. If the developer doesn't meet the client's expectations during this time, they can opt for a different candidate. Plus, Toptal also offers flexibility in terms of project scope and budget.
Headquarters: Wilmington, Delaware, United States
Founded: 2010
Email Address: support@toptal.com
Website: https://www.toptal.com/
Contact: +1 888-867-7001
Address: 2810 N Church St, #36879, Wilmington, Delaware 19802, US
Specialisation: App Development, API Development, DevOps Services, UI/UX Development
4. PeoplePerHour

This is another platform for employers who want to find web developers in different industries. Simply put, PeoplePerHour has successfully connected over 1 million businesses with professionals from various sectors. These include technology and programming, writing and translation, design, digital marketing, and several others.
Furthermore, PeoplePerHour has a money-back guarantee and anti-fraud protection that ensures a secure environment for both freelancers and clients, mitigating the risks commonly associated with online work arrangements. In addition to this, the platform offers 24/7 customer service, providing real-time assistance to users for any issues or queries that may arise during the recruitment process.
Headquarters: West End, London, United Kingdom
Founded: 2007
Email Address: support@peopleperhour.com
Website: https://www.peopleperhour.com/
Contact: N/A
Address: 16 Great Chapel St, West End, London, United Kingdom
Specialisation: Software Programming, Digital Marketing, Writing, Design
5. RemoteOK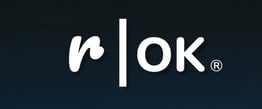 RemoteOK has a streamlined job posting interface, coupled with a variety of pricing options, which allows companies to quickly and effectively list their vacancies. Premium features, such as elevated job listings, ensure that these vacancies gain maximum visibility, thereby attracting a pool of high-calibre candidates.
One of the standout features of RemoteOK is its comprehensive analytics suite that enables employers to track a range of key performance indicators, including views, clicks, and applications. The insights garnered from this data-driven approach empower companies to fine-tune their recruitment strategies. As a result, the platform not only accelerates the hiring process but also facilitates a more accurate alignment between job requirements and prospective candidates.
Headquarters: Ontario, Canada
Founded: 2015
Email Address: N/A
Website: https://remoteok.com/
Contact: N/A
Address: N/A
Specialisation: IT Consulting Services
6. Upwork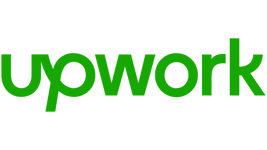 Owing to its user-friendly features and diverse talent pool, Upwork has emerged as a top choice for sourcing freelance web developers and other professionals globally. The platform aims to redefine how work should be done, offering a range of services from development and IT to writing and translation.
There are two ways to hire developers through this platform. You can publish jobs and quickly receive proposals from skilled freelancers who meet your requirements. Before finalising the hire, you can review candidate profiles, portfolios, and ratings. Alternatively, Upwork offers pre-planned projects crafted by experts. These ready-to-go options eliminate the need for postings and candidate shortlisting, allowing you to start your project immediately with set expectations.
Headquarters: San Francisco, California, United States
Founded: 2013
Email Address: info@upwork.com
Website: https://www.upwork.com/
Contact: +1 650-316-7500
Address: 475 Brannan St., Suite 430, San Francisco, California
Specialisation: Software Development, Web Development, General IT Services
7. Fiverr

Fiverr distinguishes itself by offering a three-day review period after the freelancer has completed the project, during which clients can meticulously assess the quality of the delivered work. If the result falls short of expectations, the employer can ask for a full refund. This feature adds an extra layer of security and satisfaction for the client, ensuring that they only pay for work that meets their standards. Additionally, it encourages freelancers to deliver high-quality work, knowing that their payment is contingent on client approval.
Fiverr also offers a unique pricing model that caters to various budgets. Unlike traditional hourly rates, they operate on fixed prices determined by the project's scope. This transparency prevents unexpected expenses, as payment is only made upon the employer's satisfaction with the final deliverable.
Headquarters: Eliezer Kaplan, Tel Aviv-Yafo, Israel
Founded: 2010
Email Address: support@fiverr.com
Website: https://www.fiverr.com
Contact: +972-72-2280910
Address: Eliezer Kaplan St 8, Tel Aviv-Yafo, 6473409, Israel
Specialisation: Graphics Design, Digital Marketing, Writing, Video and Animation, Programming, Photography
8. Hired

Hired revolutionises tech recruitment by offering immediate access to a curated talent pool of professionals, including software engineers, data analysts, and web developers. The platform utilises an advanced algorithm to match pre-screened candidates – evaluated for skills, experience, and salary expectations – with employer-specified job criteria such as expertise levels, language proficiency, and geographical preferences. This results in an average time-saving of 45 hours per hire.
Creating a position on Hired involves a few straightforward steps. You can specify the primary role and any sub-roles, as well as the work location (remote, in-office, or both) and optionally, add coworkers who are collaborating on the position. Aside from that, Hired offers a set of customisable technical evaluations, which include programming challenges and real-time assessment. These tools provide a comprehensive review of a candidate's technical abilities.
Headquarters: New York City, New York, United States
Founded: 2013
Email Address: support@hired.com
Website: https://hired.com/
Contact: N/A
Address: 27 W 23rd St, New York, 10010, US
Specialisation: Software Engineering, Engineering Management, Developer Operations, Project Management
9. Stack Overflow

This is a leading question-and-answer forum for resolving coding queries, making it a staple in the developer community. For employers, Stack Overflow offers a specialised job board and talent-matching services. The platform's "Stack Overflow for Teams" feature allows companies to create forums, which can be a valuable tool for assessing a candidate's problem-solving and coding abilities in real-time.
Firms can also tap into the vast user base to source candidates with specific skill sets, verified by their contributions to the community. Other than this, the platform's reputation system, based on upvotes and accepted answers, provides an additional layer of vetting, making it easier for employers to identify top talent.
Headquarters: New York City, New York, United States
Founded: 2008
Email Address: N/A
Website: https://stackoverflow.com/
Contact: +1 212-232-8294
Address: New York City, NY 10038, United States of America
Specialisation: IT Consulting Solutions
10. Freelancer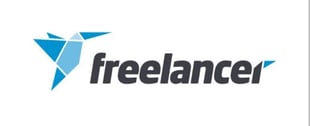 With over 50 million users, Freelancer covers an extensive array of services, spanning more than 1800 skills. It has a bidding mechanism that enables employers to select candidates based on their qualifications and affordability. Additionally, the availability of portfolios and past reviews aids employers in making well-informed choices.
Moreover, Freelancer offers productivity tracking tools that allow you to gauge project milestones and manage your budget effectively. Importantly, payment security is a priority for the platform, and as a result, the milestone payment system ensures that funds are only released upon complete client satisfaction.
Headquarters: George Street, Sydney, Australia
Founded: 2009
Email Address: support@freelancer.com
Website: https://www.freelancer.com/
Contact: N/A
Address: Level 37, Grosvenor Place, 225 George Street, Sydney, Australia
Specialisation: App Development, Website Development, UI/UX Design, Graphic Design, E-Commerce Development
11. Workana

Next up, we have Workana, where employers can post projects and receive bids from freelancers who are interested in taking on the work. The platform offers a range of features to streamline the hiring process, including a rating system and portfolio reviews. These tools simplify the hiring process and enable clients to find the right individuals efficiently. Built-in communication channels facilitate seamless interactions between clients and freelancers, enhancing project execution and collaboration.
Safety is another cornerstone of Workana's operations. It incorporates secured payment gateways and has a comprehensive dispute resolution mechanism in place. This creates a trustworthy environment, safeguarding the interests of both clients and freelancers.
Headquarters: Buenos Aires, Castillo, Argentina
Founded: 2012
Email Address: N/A
Website: https://www.workana.com/
Contact: +1 650-488-4966
Address: Buenos Aires, Castillo 1366, Argentina
Specialisation: Programming, Design, Marketing, Administration Support
12. FlexJobs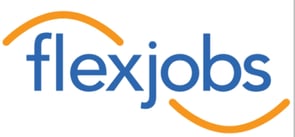 Unlike traditional job boards, FlexJobs provides a variety of skill-enhancing courses, webinars, and industry resources to keep developers updated. This makes it a good platform to hire web developers because of its focus on quality, ensuring that only capable programmers make it to their job boards.
The site's advanced search tools allow for targeted recruitment, enabling you to find candidates with specific web development skills. Adding to your peace of mind is a satisfaction assurance policy, complemented by a 30-day money-back guarantee, ensuring that you'll be working with only the most qualified individuals. Simply put, with a total of 52,887 job postings spread across more than 50 different career categories, FlexJobs is committed to delivering a top-tier experience from start to finish in the recruitment process.
Headquarters: Boulder, Colorado, United States
Founded: 2007
Email Address: feedback@flexjobs.com
Website: https://www.flexjobs.com/
Contact: +1 866-991-9222
Address: N/A
Specialisation: Software Development, Accounting, Analyst, Call Center, Communications, Customer Service, Graphic Design
13. YouTeam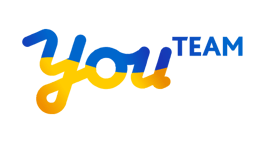 This agency serves as a robust tech talent marketplace, linking businesses and start-ups with skilled software developers and designers from offshore locations. Unlike traditional hiring platforms, YouTeam offers a distinct model where clients can directly collaborate with developers who are part of dedicated, full-time teams at local agencies. This eliminates the need for a project manager as an intermediary, offering the reliability of an in-house team while maintaining the flexibility of remote freelancers.
More specifically, after clients submit their project requirements, a YouTeam specialist takes over the recruitment process. They scan the platform's exclusive database and deliver curated CVs within 48 hours, significantly speeding up the hiring timeline. Moreover, YouTeam simplifies the often complex legal and financial aspects of hiring. All transactions and legalities are consolidated into a single, easy-to-use interface, making the entire process seamless and efficient.
Headquarters: Mountain View, California, United States
Founded: 2014
Email Address: frontdesk@youteam.io
Website: https://youteam.io/
Contact: +1 650-550-2947
Address: 800 W El Camino Real, Mountain View, California, United States
Specialisation: Software Development
14. Topcoder

Topcoder is a crowdsourcing platform that enables employers to post coding challenges or projects specifying their requirements and deadlines. Talented professionals from around the world can then compete to provide the best solutions. The recruiter reviews the submissions and selects the best one, rewarding the winner with monetary prizes or contracts for further work.
Other than this, Topcoder provides a variety of hiring options to suit different business requirements. For short-term projects, its Talent as a Service (TaaS) offers on-demand access to specialised tech talent. For more complex, long-term collaborations, its managed services deliver end-to-end project management, ensuring seamless execution. For those looking to blend the strengths of their in-house teams with external expertise, the hybrid crowd model is an ideal choice, enhancing both productivity and scalability.
Headquarters: Indianapolis, Indiana, United States
Founded: 2001
Email Address: support@topcoder.com
Website: https://www.topcoder.com/
Contact: +1 860-633-5540
Address: 201 South Capitol Avenue, Ste. 1100. Indianapolis, Indiana, United States
Specialisation: Data Science, Design, Development
Conclusion
The successful completion of your project is contingent on choosing the right platform when hiring a programmer. The 15 sites highlighted offer vetted professionals and secure payment options, minimising risk and ensuring quality. These platforms streamline the hiring process and offer valuable tools for effective project management. Hence, opting for a trusted site guarantees access to skilled developers and a reliable, efficient hiring experience, ultimately contributing to project success.