Finding the right software developer is more than just filling a role; it's a critical decision that can make or break your project. The programmer you choose will be responsible for building the architecture, solving complex problems, and ultimately turning your vision into a functional product.
A poor choice can lead to delays, increased costs, and even project failure. Given these high stakes, it's essential to know where to look for qualified candidates. This article aims to streamline your search by providing a comprehensive list of the 15 best sites for hiring software developers.
1. Deazy

Our number one pick for the best sites to hire software developers is Deazy.
We are a software development outsourcing company connecting enterprises, VC-backed scale-ups, and major European agencies with vetted, nearshore programmers.
Some of the benefits of hiring our software developers include:
Flexible Engagement Models:

We offer various options to suit your specific needs. You can opt for project-based hiring, augment your existing team with our skilled developers, or even hire a dedicated development squad for long-term collaboration.

Thorough Vetting Process:

We hire software programmers on an invite-only basis, meticulously screening them before they join our team. This guarantees that we have an in-depth understanding of each team member's skills and capabilities, ensuring high-quality output.
Scalability: Our model allows for flexibility in team size, enabling businesses to scale their development team size up or down based on project requirements.
Managed Team: At Deazy, we don't just provide developers; we manage the entire project lifecycle. Our in-house delivery managers oversee each project, ensuring that the final product meets or exceeds client expectations.
We follow this seven-day plan to help you quickly build your team:
Day 1: Schedule an initial call with us to discuss your development needs.
Day 3: Receive a curated list of developer and team proposals tailored to your project. No more sifting through irrelevant options.
Day 7: Finalise your project specifications and integrate your new team members into your workflow.
Here's your roadmap:
Reach out to us to hire software developers here.
Say hello to our team here.
Know more about us here.
Why not get in touch today and let us walk you through the process?
Headquarters: Redcliffe, Bristol, UK
Founded: 2016
Email Address: hello@deazy.com
Website: https://www.deazy.com/
Contact: +44 117 287 2344
Address: Runway East Bristol Bridge, 1 Victoria St, Redcliffe, Bristol BS1 6AA, UK
Specialisation: Software Development Services
2. Turing

Companies that want to hire software programmers will benefit from Turing's advanced matching algorithm, which pairs them with pre-vetted developers, data scientists, designers, and other professionals. Also, on-the-job quality controls are in place to ensure that work meets both your company's standards and project expectations.
Hiring software programmers through Turing is straightforward. Employers can access a vast talent pool from all over the world. This global reach ensures that companies can find individuals with the specific skills and expertise they require, irrespective of geographical boundaries. Moreover, Turing handles the often burdensome administrative aspects of hiring, such as payroll, compliance, and legal formalities.
Headquarters: Palo Alto, California, USA
Founded: 2018
Email Address: partnerships@turing.com
Website: https://www.turing.com/
Contact: +1 650-796-6388
Address: 1900 Embarcadero Road, Palo Alto
Specialisation: IT Outsourcing Services
3. BairesDev

BairesDev is a leading agency in staff augmentation and nearshore software development that provides over 4,000 software engineers proficient in more than 100 technologies. Plus, for over 10 years, the company has formed partnerships with tech leaders, successfully delivering upwards of 1,200 projects for over 500 businesses in different industries. Also, the firm has been recognised with over 30 awards and accolades, underscoring its unwavering commitment to quality and client satisfaction.
Utilising their unique AI tool, Staffing Hero, BairesDev ensures that the expertise of software developers is meticulously matched with the specific requirements of each project. To engage the services of their software programmers, organisations must first complete a discovery call, during which they share key project details such as requirements, success criteria, timescales, budget, and necessary skill sets. Following this, BairesDev assembles a tailored team to commence the project.
Headquarters: San Francisco, California, USA
Founded: 2009
Email Address: info@bairesdev.com
Website: https://www.bairesdev.com/
Contact: +1 408-478-2739
Address: N/A
Specialisation: Software Development Services
4. Flexiple

Another site to find and hire software developers is Flexiple. This is a premium tech-only platform that helps businesses source the best skills who have formerly worked at top organisations like Microsoft, Amazon, or Adobe.
Aside from that, Flexiple delivers a smooth hiring experience by offering flexible time-based payment models and personalised recommendations to ensure your business requirements are met. For instance, the companies can expect to pay between $30 and $80 per hour, depending on the engineer's skill, without any recruiting fee. Simply put, this agency is a great fit whether you are looking for full-time software programmers or want to hire on a contract basis.
Headquarters: Claymont, Delaware, USA
Founded: 2009
Email Address: suvansh.bansal@flexiple.com
Website: https://flexiple.com
Contact: N/A
Address: 2093, Philadelphia PikeDE 19703, Claymont, Delaware, USA
Specialisation: Software Programming
5. Lemon.io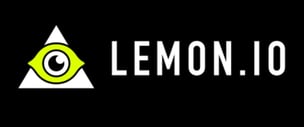 Lemon.io developers are based mainly in Eastern European countries and offer reasonable hourly rates, ranging from $25 to $45. Their screening process is based on three parameters: technical adequacy, English proficiency and culture. With specialisation primarily in software development and expertise in technologies like Magento, HTML, CSS, PHP, WordPress and Blockchain, their team is capable of delivering an MVP for startups.
To assure companies of their quality services, they hand-pick their developers, who can start the assigned task within 48 hours. Plus, if employers are not satisfied with a software engineer, they can quickly get a replacement without delaying the project.
Headquarters: Kyiv, Ukraine
Founded: 2015
Email Address: N/A
Website: https://lemon.io/
Contact: N/A
Address: N/A
Specialisation: Web Development
6. Gaper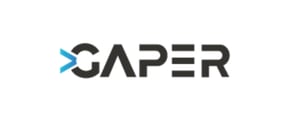 Gaper leverages AI-powered matchmaking to connect businesses with pre-vetted engineers within 48 hours, eliminating the need for lengthy recruitment processes. With a diverse talent pool spanning from Sydney to Silicon Valley, its engineers charge hourly rates ranging from $30 to $400. Aside from that, Gaper boasts a team of programmers skilled in various technologies like machine learning, Python, Javascript, and Java.
Additionally, Gaper provides data analytics tools that offer insights into market trends, salary benchmarks, and competitor analysis. Employers can leverage these insights to make more informed decisions about talent acquisition. The platform also focuses on transparency, allowing companies to access comprehensive candidate profiles, fostering trust and minimising hiring risks.
Headquarters: Foster City, California, USA
Founded: 2018
Email Address: info@gaper.io
Website: https://gaper.io/
Contact: +1 530-324-2349
Address: 167 Albacore Ln, Foster City, CA 94404, USA
Specialisation: Software Development
7. UpStack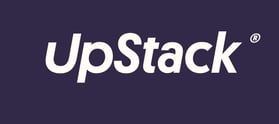 Upstack offers an efficient hiring process that starts with a 15-minute discovery call to assess your requirements. The process is based on an eight-point assessment evaluation to ensure that every developer meets high standards in technical expertise, team compatibility, and communication skills. Within days, you receive a curated list of candidates that align with your requirements and company ethos.
Upon hiring, Upstack provides a risk-free 14-day trial period for onboarding and managing all HR-related tasks so you can focus on your core business. Also, their client success specialists collaborate with you and your developer to guarantee a frictionless and streamlined experience. In terms of rates, their programmers charge between $65-$75 per hour, primarily for full-time engagement.
Headquarters: New York City, New York, USA
Founded: 2010
Email Address: N/A
Website: https://upstackhq.com/
Contact: N/A
Address: 167 Albacore Ln, Foster City, CA 94404, USA
Specialisation: Software Programming
8. Merixstudio

Merixstudio is a full-stack agile software development firm based in Poland, with additional offices in Berlin, New York, and Bristol. It has over 23 years of experience and a team of experts, including DevOps engineers and software architects. The agency offers end-to-end solutions in web and mobile app development, product design, and software consulting.
Merixstudio also offers a flexible engagement model, allowing employers to choose from different collaboration options such as dedicated teams, time and material, or fixed-price contracts. This flexibility ensures that employers can tailor the engagement to meet their specific needs and budget constraints. Plus, their team's technological expertise encompasses Python and Node.js for backend development, Angular and React for front end, and versatile mobile technologies.
Headquarters: Poznań, Poland
Founded: 1999
Email Address: contact@merixstudio.com
Website: https://www.merixstudio.com/
Contact: +48 570-001-928
Address: Małachowskiego 10, 61-129 Poznań, Poland
Specialisation: Agile Software Development, UI/UX Design, DevOps
9. Oxagile

Renowned for its expertise in creating bespoke products, Oxagile is a software development partner for many Fortune 500 companies. Catering to diverse sectors such as media, healthcare, finance, and retail, they offer diverse services. These include web and mobile app development, testing, and quality assurance, using advanced technology for top-notch quality.
What sets Oxagile apart is its unique software development resort model, which includes a personal concierge service to guide clients from the initial stages to project milestones and beyond. To show their commitment to security and privacy, Oxagile strictly adheres to OWASP guidelines and employs ISTQB-certified engineers who conduct comprehensive testing before project completion.
Headquarters: Broadway, New York, USA
Founded: 2005
Email Address: contact@oxagile.com
Website: https://www.oxagile.com/
Contact: +1-855-466-9244
Address: 165 Broadway, 23rd Floor, New York, NY 10006, USA
Specialisation: Agile Software Development, UI/UX Design, DevOps
10. Fiverr

Fiverr is a talent marketplace for freelance IT professionals from different industries, including data science, graphic design, and software development. Companies can choose from a curated catalogue of top freelancers to collaborate seamlessly with their team and manage projects, talent, and budgets all in one place. Employers can also post custom projects and receive bids from interested freelancers. Additionally, the platform offers Fiverr Business, a premium service designed to help larger teams collaborate and manage projects more efficiently.
The platform's rating and review system provides additional assurance, helping recruiters make informed decisions based on previous client feedback and work samples. Fiverr also handles payment transactions, ensuring a secure and hassle-free experience for both parties.
Headquarters: Tel Aviv-Yafo, Israel
Founded: 2010
Email Address: support@fiverr.com
Website: https://www.fiverr.com
Contact: +9 723-631-7882
Address: 8 Eliezer Kaplan St., Tel Aviv 6473409, Israel
Specialisation: Software Programming, Digital Marketing, Writing, Video and Animation, Photography
11. CrunchBoard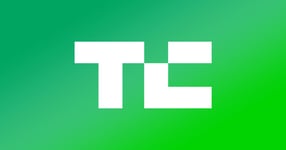 CrunchBoard is the official job board of TechCrunch, a leading authority in the tech and startup ecosystem. Hence, when you post a job on CrunchBoard, it gains immediate visibility through TechCrunch's website, newsletters, and social channels, targeting a highly engaged audience. You receive applications, portfolios, and contact information of interested candidates, streamlining the hiring process.
The site features a wide range of roles and accommodates various work arrangements, from senior analysts in IT to software engineers and remote and hybrid options. CrunchBoard also offers an analytics feature that allows employers to track the performance of their job listings. This data-driven approach helps companies understand the reach and effectiveness of their postings, enabling them to make informed decisions for future recruitment strategies.
Headquarters: San Francisco, California, USA
Founded: 2006
Email Address: N/A
Website: https://www.crunchboard.com/
Contact: N/A
Address: San Francisco, 410 Townsend St, United States
Specialisation: IT Consulting, Software Development, Marketing, Human Resources
12. PeoplePerHour

This is a job platform that has been connecting businesses with skilled professionals since 2007. You can either post a project to receive custom proposals or browse through pre-packaged services covering everything from web development to content creation. Features of PeoplePerHour's platform include a money-back guarantee and anti-fraud protection, ensuring secure transactions.
Also, there is a dedicated 24/7 customer support team available to address any concerns and a wide variety of robust collaboration tools to make it easy to communicate with freelancers and track project progress. Aside from that, PeoplePerHour also provides project streams for effortless file sharing to get tasks done quickly.
Headquarters: West End, London, UK
Founded: 2007
Email Address: support@peopleperhour.com
Website: https://www.peopleperhour.com/
Contact: N/A
Address: 16 Great Chapel St, West End, London, United Kingdom
Specialisation: Software Programming, Digital Marketing, Writing, Design
13. ScienceSoft

ScienceSoft was founded in 1989 and has since grown into a leading IT consultancy and software development firm. For more than 30 years, the team has produced custom solutions tailored to user needs by bringing together deep industry expertise and the latest IT advancements. Its engineering team excels in a wide range of modern technologies, including Kotlin, Java, Docker, and Grafana, making it a top choice for mobile application engineering projects.
ScienceSoft's versatility is evident in its ability to develop software for various sectors such as financial services, healthcare, e-commerce, and peer-to-peer lending, customising its services to fit specific project requirements. Adding to its achievements, ScienceSoft's engineers have developed multiple award-winning applications, earning them the title of "Best Company to Work With" by GoodFirms in 2023.
Headquarters: Dallas, Texas, USA
Founded: 1989
Email Address: contact@scnsoft.com
Website: https://www.scnsoft.com/
Contact: +1 214-306-6837
Address: 5900 S. Lake Forest Drive, Suite 300, McKinney, Dallas area, Texas
Specialisation: Software Development and Testing, IT Consulting
14. Toptal

Toptal serves as a bridge between skilled professionals and globally renowned companies, encompassing both Fortune 500 giants and startups in Silicon Valley. Specialisations include UI/UX design, software architecture, and digital product management across sectors like healthcare, banking, and e-commerce.
Topal has a strict screening process, which lasts two to five weeks, and filters applicants based on expertise, professionalism, and communication skills. This ensures that only the top 3% of applicants make it through, guaranteeing high-quality talent for companies that hire software developers from the platform. Additionally, it provides the flexibility to scale teams up or down without contractual obligations.
Headquarters: Wilmington, Delaware, USA
Founded: 2010
Email Address: support@toptal.com
Website: https://www.toptal.com/
Contact: +1 888-867-7001
Address: 2810 N Church St, #36879, Wilmington, Delaware 19802, US
Specialisation: App Development, API Development, DevOps Services, E-Commerce Development, UI/UX Development
15. Guru

For employers, Guru offers the option to post job listings for free or directly browse through developer profiles. The site is designed for ease of use, complemented by 24/7 customer support and a variety of payment options, making the entire hiring process uncomplicated.
To begin, employers can create a free job posting to attract qualified candidates. Within a matter of hours, they will receive multiple quotes, allowing for easy comparison based on skill set, experience, and pricing. After selecting the most suitable freelancer, the hiring process is formalised through the platform. Additionally, project management is simplified via WorkRooms, which centralises all project activities. Plus, payment terms and project timelines are agreed upon upfront, ensuring a smooth workflow for both parties involved.
Headquarters: Pittsburgh, Pennsylvania, USA
Founded: 1998
Email Address: N/A
Website: https://www.guru.com/
Contact: +1 412-687-2228
Address: Pittsburgh, Pennsylvania, United States
Specialisation: Programming, Writing, Design and Art, Administrative and Secretarial, Marketing, Engineering, Finance, Education
Conclusion
Choosing the right platform to hire software developers is crucial for the success of any project. The 15 sites listed offer a range of options, from freelance experts to full-service development teams catering to various needs and budgets. Making the right choice can be the difference between a project's success and failure because it impacts not just the quality of work but also the efficiency, cost, and overall project timeline. Therefore, it's essential to carefully evaluate each platform to find the one that aligns best with your project requirements and goals.